Inspire Your Customers With Motivational Posters!
You can design, produce, and sell motivational posters to a captive audience of countless millions all over the world.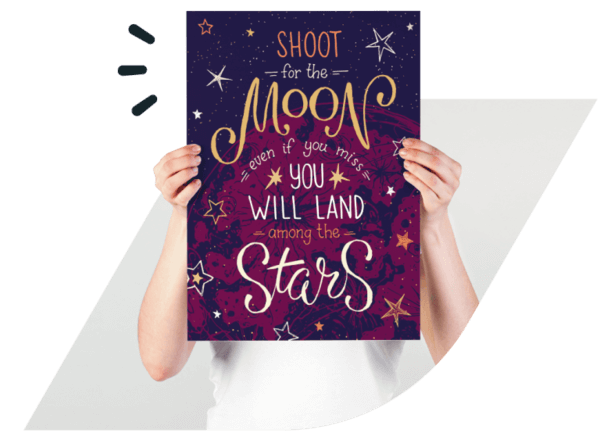 Motivational Posters Printed on Demand
What Are Motivational Posters and Who Buys Them?
Motivation is often the thing that gets us out of bed in the mornings. It drives us to attain goals however big or small. By being motivated we can move towards our dreams in life. We are usually motivated for a sense of purpose, to avoid the negative consequences of something, or quite simply to provide a better situation for the ones we love.
Motivational posters are one of the ways in which we can motivate ourselves and others. Funny motivational posters often work by making us laugh about a situation and through a sense of irony about our lot in life. Sometimes they mock well known inspirational posters by emphasizing the unfortunate side of a particular situation. Sometimes we grow in adversity. Motivational posters are more often than not based upon inspirational quotes.
We are all influenced by our environment. A positive environment boosts our mood and desire to work harder and improve our lives. This is why motivational posters are so important for us all. If we get up in the morning and read a positive sentence on our bedroom wall it begins to act like a mantra for us. The same applies to the office or a sporting environment. The positive words of Martin Luther King or Albert Einstein – displayed there in front of us on motivational posters – can literally transform a person's life, acting as a motivational call to action. Positivity breeds positivity as they say.
With an almost endless array of motivational quotes out there from the world-famous to the unknown, it is incredibly easy to create a motivational poster that you can create and sell to a captive worldwide audience. Designing a stunning poster can be done completely for free using design and photo sites and then putting them together using Printify's motivational posters generator. A motivational poster that triggers a person's imagination can invariably lead to that person purchasing it. And almost anyone will buy a motivational poster: from an undergraduate student to a budding sports star, from an office manager wanting to motivate his or her staff to a campaign manager wanting to inspire voters. We like and need to be motivated.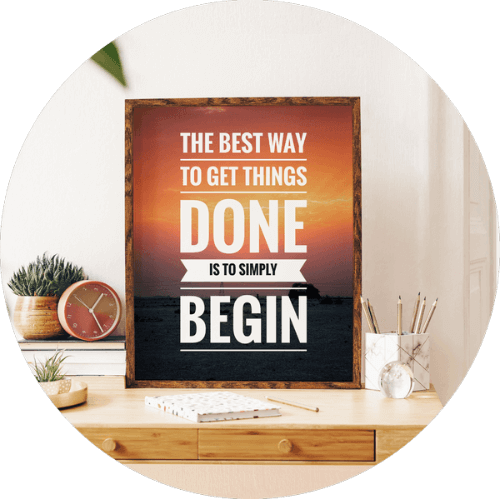 Everyone needs motivation. Motivational posters are incredibly popular and one of the wonderful things about them is that each one can be unique, combining inspirational quotes with beautiful designs.
There are many many different types of posters including funny motivational posters and educational motivational posters. Selling motivational posters can be extremely lucrative with the average poster on Etsy selling for more than $10.
With Printify you can use our motivational posters generator to help you design the perfect poster for your clients. Our motivational posters generator is completely free! And, don't forget! You can print as many posters as you wish with Printify! There is no minimum amount, so whether you want to produce 1 or 1001 the choice and flexibility are there for you!
Motivational Posters to Suit Your Needs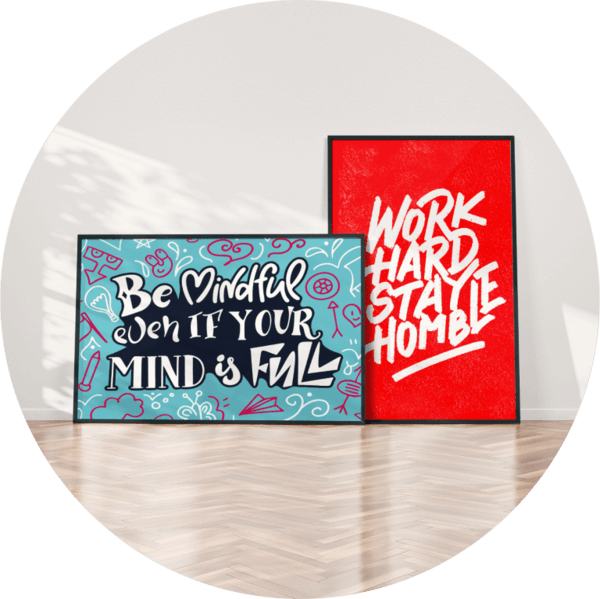 We offer a range of different posters from generic branded posters to framed posters. Posters are available in both horizontal formats – ideal for landscapes – and in vertical posters, which are ideal for portraits. Posters can be stand-alone or framed. And our motivational posters are also available in museum grade paper (known as archival) and premium matte finish. 
Motivational posters can be hung with double-sided tape, tacks, or they can be framed. There are more than a dozen different sizes available to suit every display situation and, typically, print, shipping and delivery are only a handful of days. Printify works with many very reputable poster production companies that offer competitive prices, very high standards, and quick turnaround dates. Posters are available for shipping from both the US and the EU.
Start Selling Your Own Motivational Posters
10 Awesome Poster Design Ideas
Modern style motivational posters are arguably the most popular of their kind currently. Typically these types of posters feature a stunning photograph that really captures the imagination of those observing it. This strong central image is supported by a quotation or thought. The image and the words reinforce one another in this way. This type of motivational poster works well in both landscape and portrait and is arguably best suited for the office and home.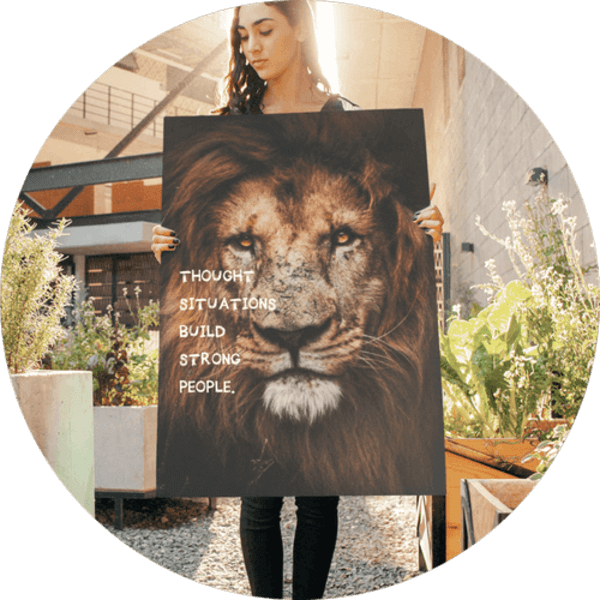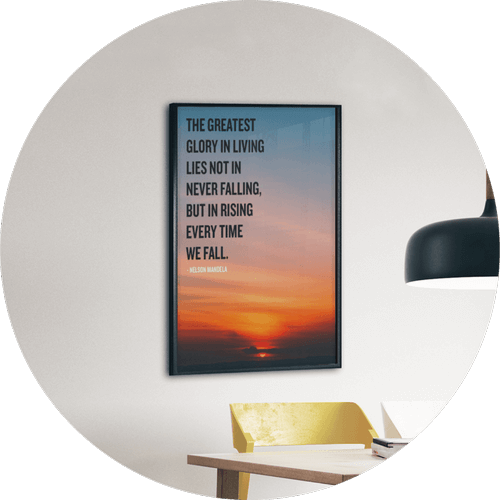 Great leaders possess many qualities including vision, courage, integrity, focus, and humility. Great leaders lead. They motivate those around them to fulfill their goals and potential. It is no surprise that the words of the world's greatest leaders and thinkers inspire others to achieve great things. When we think of great leaders, the likes of Gandi, Martin Luther King, and Nelson Mandella come to mind. 
Education is the most powerful weapon which you can use to change the world, Nelson Mandela said. This poster cannot fail to motivate those who see it on the wall of their educational establishment or bedroom wall.
You should remember not to use trademarked or copyright-protected materials. There are also limitations on using the personal images of the famous without permission so you should investigate these options and the current rules.
Sometimes Simple Is Best!
Sometimes simple is best. White posters with a simple mantra or thought written on them can sometimes motivate us more than beautiful images and deep thinking quotes. 
These types of motivational posters are most popular with the younger modern generation, particularly those born in this century. These types of motivational posters are simple and get straight to the point. They are ideal for the bedroom or kitchen. With so many of us now working from home, they help get us out of bed in the mornings and kick start our day along with that morning coffee!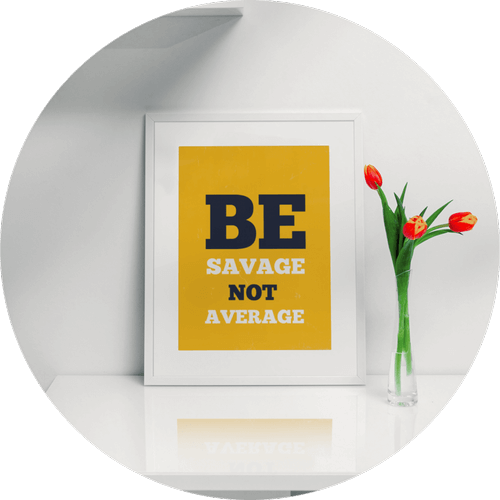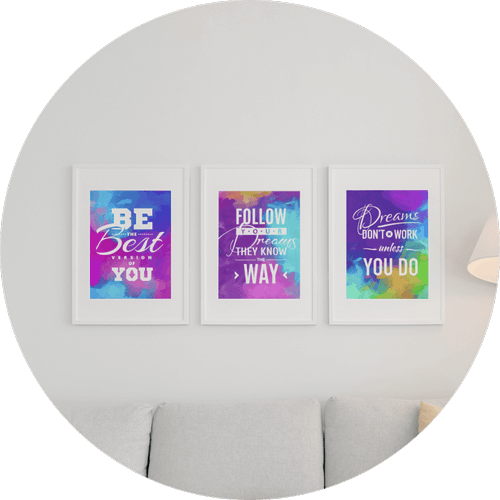 Three-Piece or Five-Piece?
Sometimes a set of images and words or quotes fires our brain. Increasingly, poster sets are one of the best selling motivational posters. The three-piece-set Hustle – Grind – Execution – is a typical example of this. This type of motivational set is particularly relevant to a corporate setting and those with an entrepreneurial mindset. Of course, those three-piece or five-piece poster sets do not need to focus on work. They also work well in a sports setting, for example. And are often used by famous soccer coaches in the big European soccer clubs. 
Poster sets are usually best suited to locations with plenty of space, ideally taking up a whole wall or at least dominating a particular space.
Inspired by the Sporting Greats
Sports posters are a very specific type of motivational poster that almost always consists of an image of a sports star along with either a quote from them or a sense of achievement or goal in their chosen sport. These types of motivational posters are not always sport-specific – a basketball player might be inspired by a poster of Mohammed Ali; an undergraduate is probably motivated by the words of Michael Jordan on their college wall.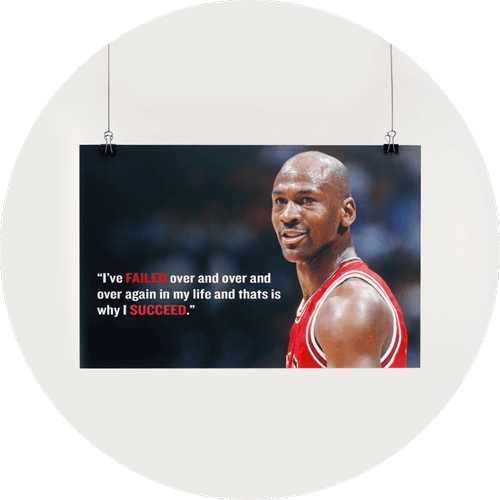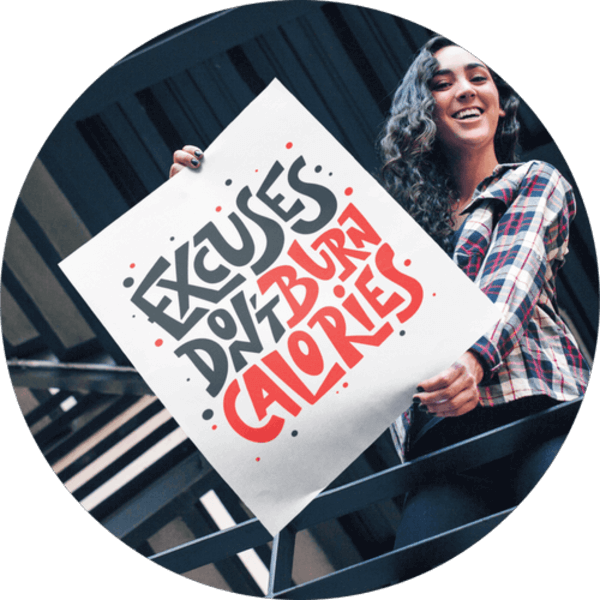 Funny Motivational Posters
Funny motivational posters motivate us all through the power of humor. Overwhelming evidence for the benefits of humor on all of us is shown in studies of the body's reaction to laughter. Laughter boosts the immune system, reduces overall stress, and improves the chemical balances in the brain through the release of endorphins.  Laugh and the whole world laughs with you, they say, Cry and you cry alone.
Funny motivational posters can be simple in their message or downright deep and funny. But in either case, they motivate us to improve our lives. 
You miss 100% of the chances you don't take is typical of this genre of poster. It is funny and ideal for the home office. But there is deep philosophy in this message which could benefit us all.
Educational motivational posters are of course very popular in universities and schools. The message is clear: by working hard and studying, you can achieve great things in this world. A typical example of this might be: the future of this world is in this classroom. This says it all. You can change the world but you need to work hard and study first.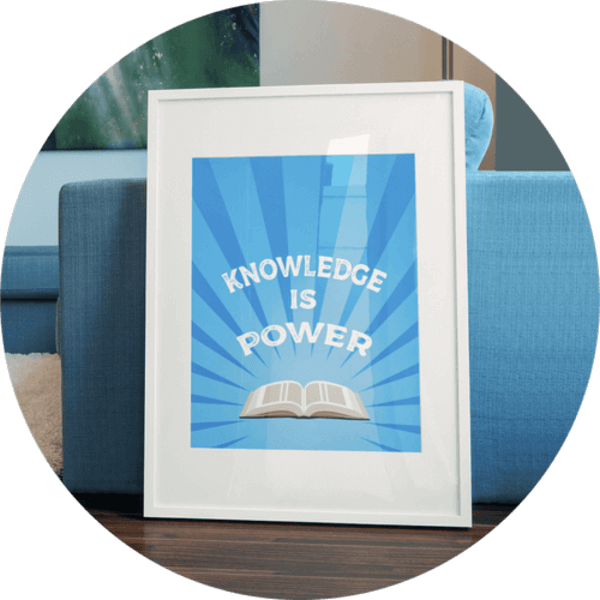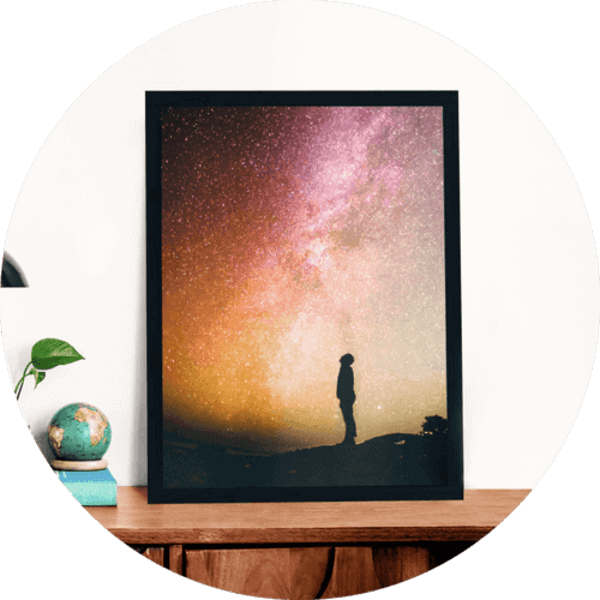 Images Can Speak Louder Than Words
Quote free motivational posters. Sometimes motivational messages do not need words. The image says everything we need. Gatsby's "laughing at life" Wolf of Wall Street poster is a great example of this. Anyone who has seen the film understands the message. It does not need words. Sometimes we just need to laugh at life. This is enough motivation for us.
Inspirational art can motivate us through a combination of words and art. Activist & philosopher, Angela Davis' quote art is a very good example of this. Ideal for our bedrooms to remind us that we are the driver, not the passenger in life.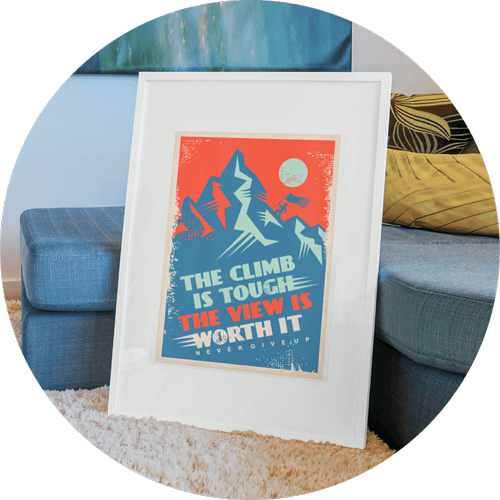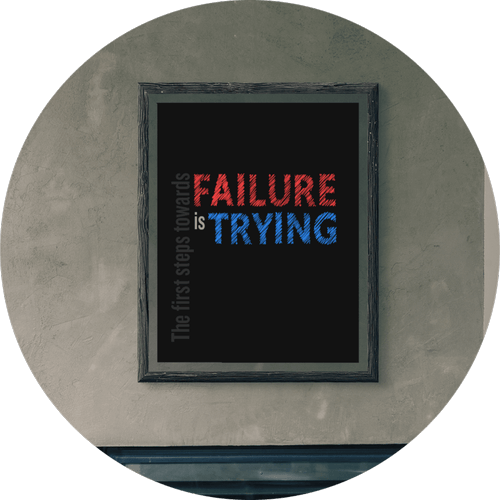 Demotivational posters are the complete opposite of motivational posters, it seems. Or are they? Perhaps by accepting things as they are we can move on in our lives in a positive way. Very often these types of posters could also be described as funny motivational posters. Sometimes not. 
You're not winning, you are just very bad at losing will seem negative to some but will act as exactly the kind of a kick up the arse motivation others might need.
The 10 of the Most Popular Motivational Quotes of All Time
There are millions of incredibly motivating quotes out there in the world from the famous to the relatively unknown but some ultimately stick in our heads and motivate us more than others. Here is our selection of ten of the most popular motivational quotes of all time. Which is your favorite?
Ten Quotes to Motivate and Inspire You
Start Selling Your Own Motivational Posters
Get started with Printify
Choose the type of poster and poster finish you want ready to customize to your specific desires. Choose the optimum product which suits your location needs, price, type of design and finish, and of course order time.
Once you have picked your poster from our range of products, it is time to get started with our brilliant and free mockup generator. Upload your unique designs and try out different colors, fonts, and font sizes. You can preview your product designs as high-quality images. Another advantage of the mockup generator is the ease with which you can add your new products to your online store.
The next step is to get your hands on some samples from your print provider of choice. It is really important that you are totally satisfied with the quality and the look of the product. After all, if you are not, then more than likely nor will your potential customers. By testing the market in this way you will find the provider that suits your needs and those of your customers.
When you have found the poster design and producer that suits you, it is time to put your product out there in the world! Use Printify to publish to your eCommerce online store and begin selling to customers all over planet earth!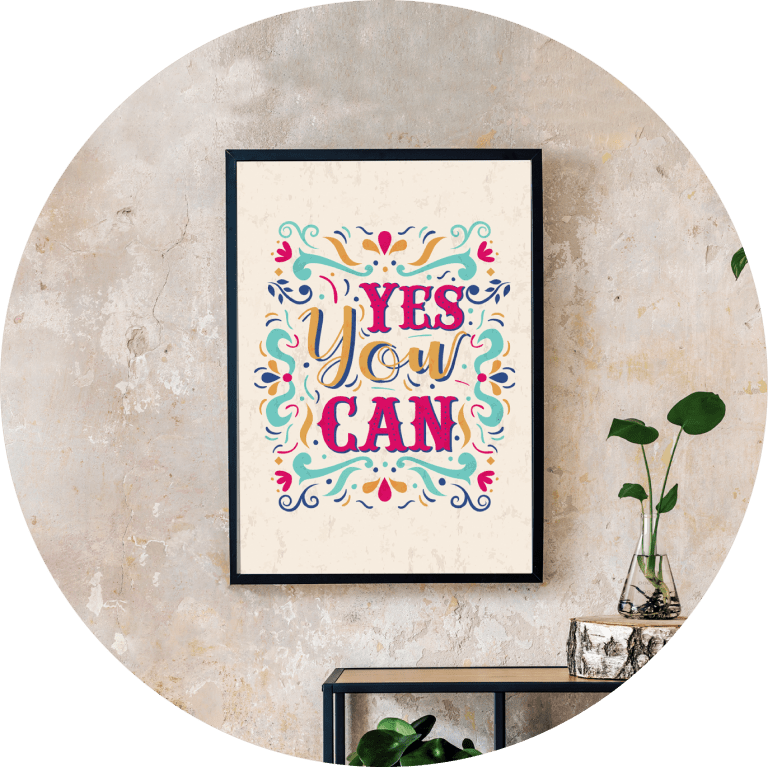 If you want to sell motivational posters the great news is that there is no minimum order. You can order 1 poster, 10 posters, or 1001 posters!  
Simply design, create and decide on the quality and size of the product. Then decide how many posters you wish to produce.
When it comes to the time to design your motivational posters, there are some great online tools out there to help you create the perfect poster! Canva is one free design tool that all new designers and entrepreneurs should consider. Canva is available on mobile devices and desktop and offers an ever-expanding library of millions of images and templates. It also offers more font designs than you probably ever imagined existed. 
If you are looking for free images, then there are lots of sites out there offering this including Unsplash, Pixbay (1.8 million free images), and Pexels. Some photos out there are copyrighted or trademarked so do your homework on which images you can and cannot use!
Now it is time to wait for your first sale. Once the sale is confirmed, the product passes through product control and production before being shipped and delivered to your customer. This whole process can be tracked from start to finish from your personalized Printify account.
Where to Use Printed Motivational Posters
Motivational Poster Stats
If you want to sell motivational posters the great news is that there is no minimum order. You can order 1 poster, 10 posters, or 1001 posters!  
Simply design, create and decide on the quality and size of the product. Then decide how many posters you wish to produce.
employee performance improvement in an office with motivational posters (two-week trial)
of employees working in offices with art on walls said the art helped the environment
motivational posters on sale on Etsy
average motivational poster cost on Etsy
Create Your Motivational Posters With Printify!
Motivational posters are always in demand. With a captive audience of billions out there in the world, customers are always looking for originality, striking designs, and, most of all, motivation and inspiration! 
Think of a brilliant poster idea, use Printify's free motivational posters generator to bring those ideas to life, then after choosing the right producer, begin selling your unique motivational posters to the world!
Not only will you make money by selling your beautiful designs but don't forget that somewhere out there those buying your motivational posters will find new purpose, inspiration, and motivation in their lives from your work!
Start Selling Your Own Motivational Posters