Make Your Own Custom Lunch Bag
Looking for a print on demand business idea that stands out from the rest? Then you're in luck – our custom lunch bag is the perfect way to offer your customers something unique. Simply upload your own tasty designs and we'll handle the rest!
Create and Design Custom Lunch Bags Online
The Lowdown on Our Custom Insulated Lunch Bag
The print on demand t-shirt and mug market might be booming, but sometimes you need something a little more niche to stand out from the crowd.
Introducing the Printify custom lunch bag: The perfect companion for a picnic in the park or feeding time at the office. Our custom photo lunch bag features an insulated lining to retain hot or cold foods at their temperature, keeping your meals fresher for longer. 
When it comes to design options, this custom insulated lunch bag features a removable plastic insert, which is printed with a sublimation technique at resolutions of up to 3000×2475px and 300ppi — that's a fancy way of saying that it's high quality and lends itself to detailed graphics or photos.
Here are the specs:
Dimensions in inches: 9.5 x 7.5 x 3

Dimensions in cm: 24.13 x 19.05 x 7.62

100% Polyester with clear PVC cover

Insulated interior lining

Double zipper closure

Inner elastic strap to hold items securely

Top carry handle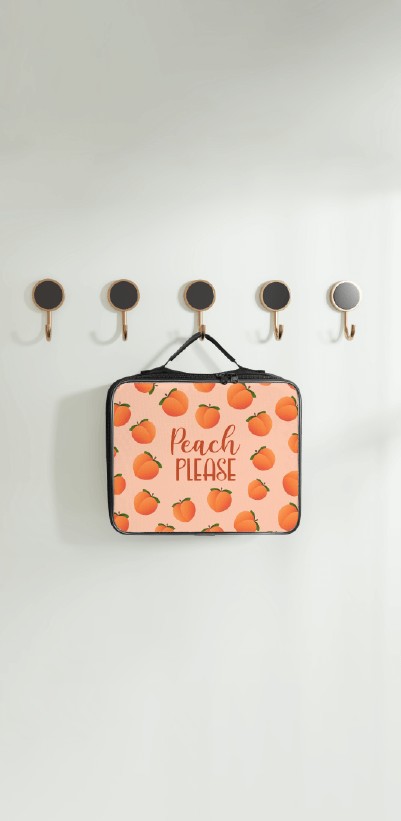 Design Ideas for Custom Lunch Bags
The Printify custom lunch bag is a fantastic niche product that allows you to tap into all sorts of genres and subcultures. Whether you add your own branded logo or a custom photo, insulated lunch bags are the perfect way to offer your customers something a little different.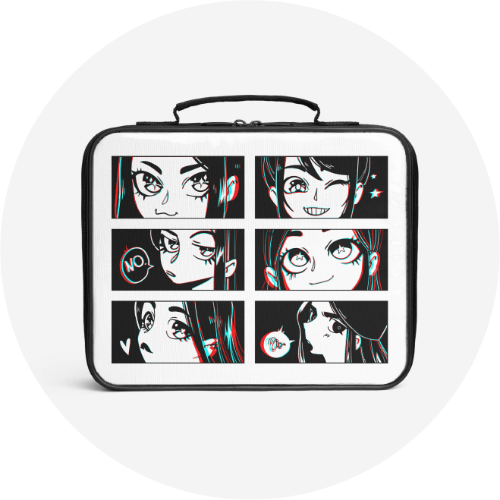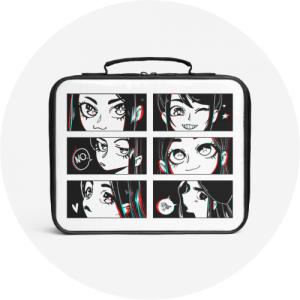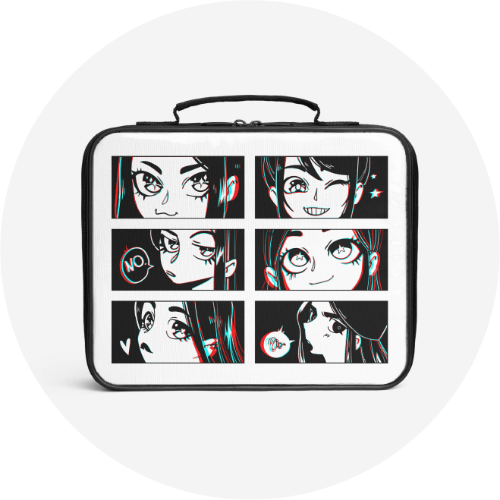 Manga and Comic Art Lunch Bags
Comic, manga and other animated genres of art are wildly popular right now. If you're a budding illustrator or you know someone that can help, then you could offer some seriously cool custom lunch bags with bespoke artwork on the insert — a much more durable alternative to a custom kids lunch box that's prone to dents and scratches.
Remember: Our custom lunch bags are printed at a high resolution, so they're perfect for detailed artwork and photorealistic designs. Maybe you could collaborate with an established artist to give your marketing efforts a boost at the same time?
Seasonal Custom Lunch Bags
Seasonal themed products can be tricky to market, but when you get the recipe correct, it's possible to make a heap of cash in a very small space of time. Christmas, Halloween and various other holiday dates can provide great inspiration for your designs, and a custom lunch bag is the perfect way to carry an edible gift to a seasonal get-together.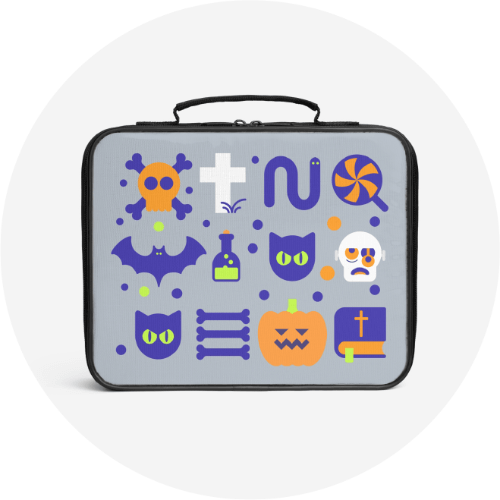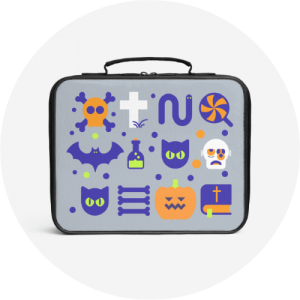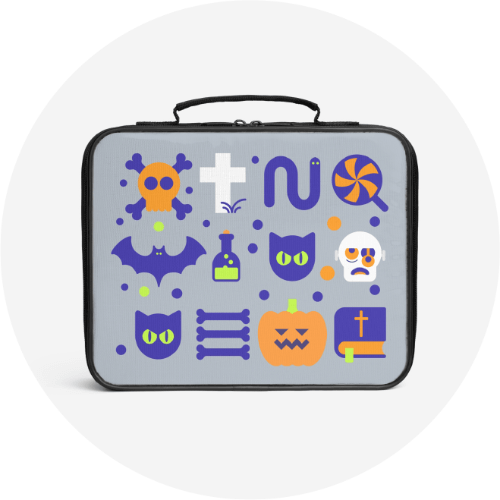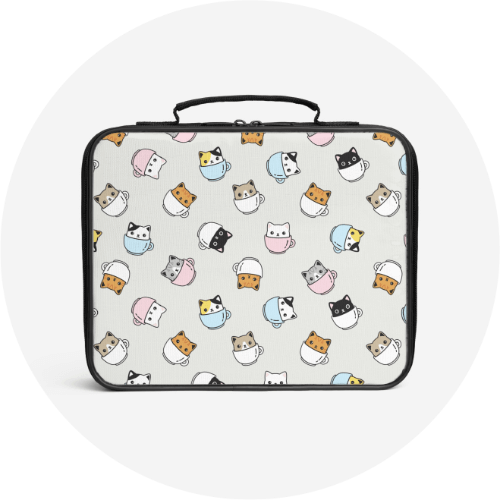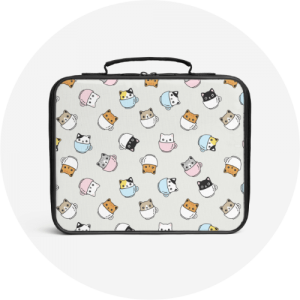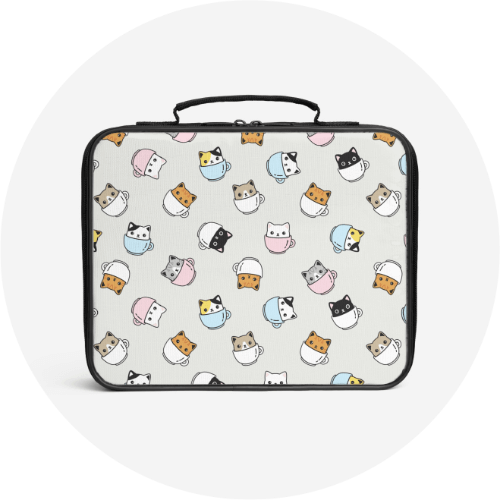 Custom Lunch Bags for Dogs
Well, maybe dog owners if we're being more accurate. Either way, one thing's for sure: Dog owners spend a great deal of money on their furry friends, and they also like to carry meals and treats with them when they're away from home. That makes pooch related paraphernalia a great niche for designer lunch bags.
Custom Lunch Bags for Sports Fans
Whether it's a leisurely afternoon on the golf course or a heavy gym session, sports and exercise fanatics always need to stop to refuel — and that's where sports themed lunch bags come in! You could try out motivational phrases, inside jokes or even develop your own apparel brand. The sky really is the limit for this popular niche.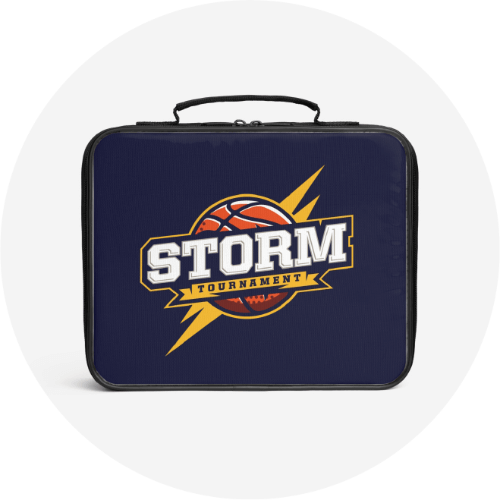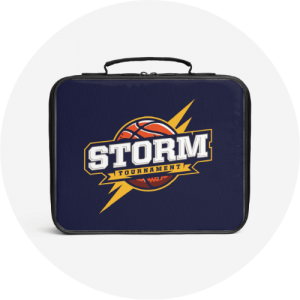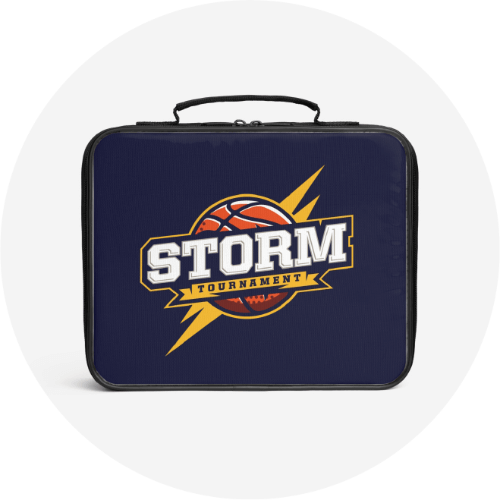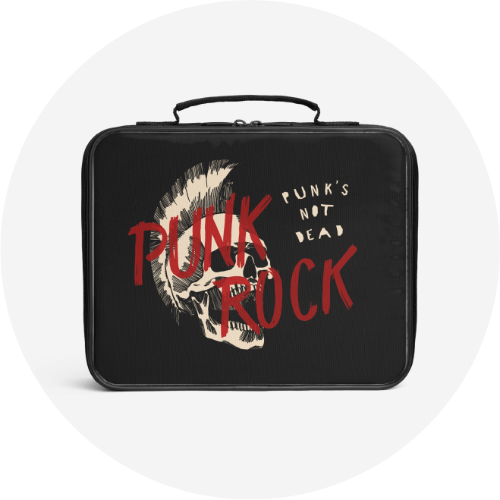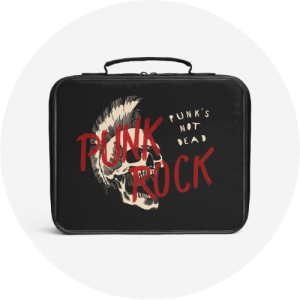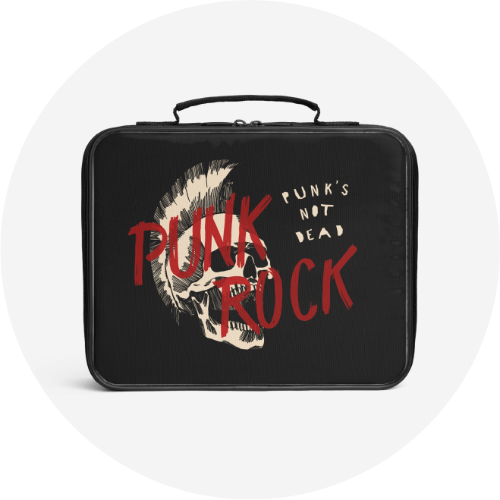 Custom Lunch Bags for Music Lovers
Music scene fashion spans a huge range of styles. Goths, punks, hip-hop lovers and fans of EDM all like to dress in unique outfits and accessorize their outfits with items that help them to stand out from the crowd. That makes lunch bags a great fit for music themed designs.
Office Humour Custom Lunch Bags
Comedy themed custom lunch bags can help to inject a little humour into a mundane work environment — just so long as you keep your jokes clean enough for the office. As a handy bonus, text based designs are much easier to create for sellers that haven't yet mastered complicated graphic design programs.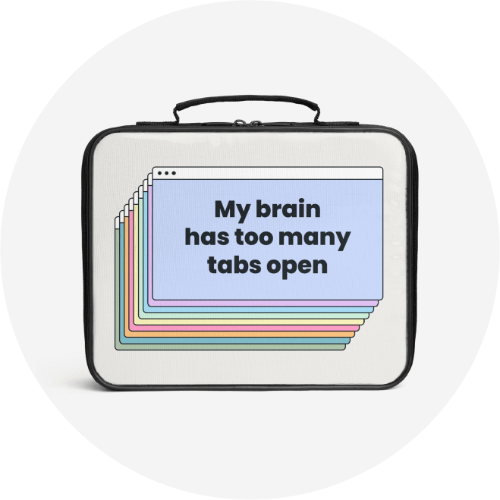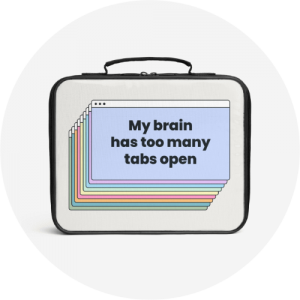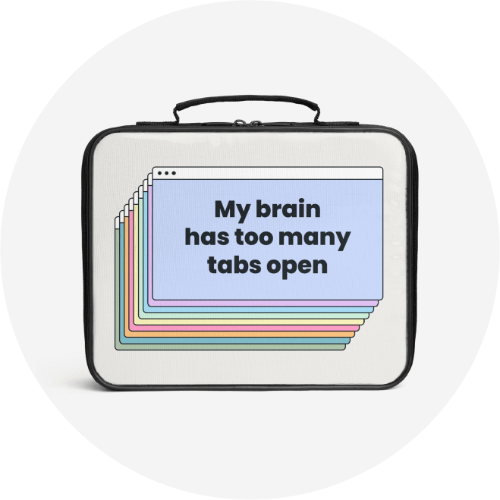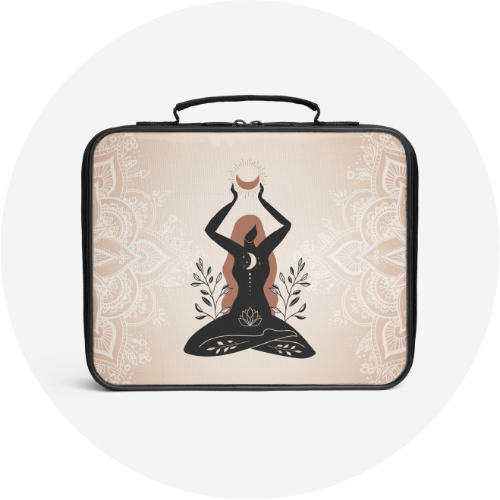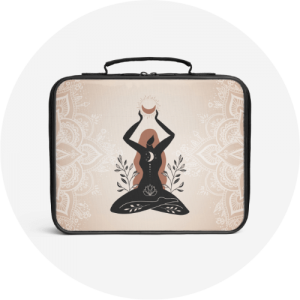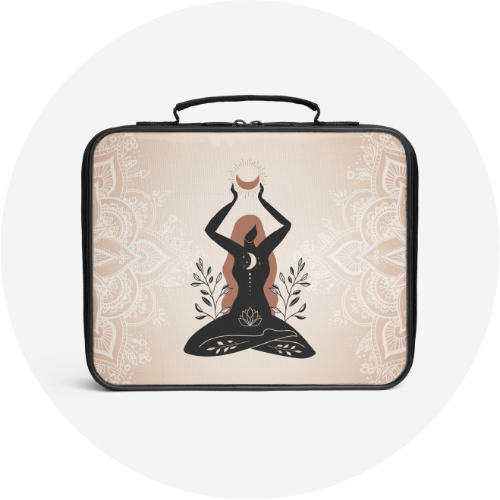 Custom Lunch Bags for the Mindful
Whether we're talking vegans, environmentally conscious folks or yoga enthusiasts, most mindful subcultures tend to be very focused on the quality of food that they eat. That usually means less store bought snacks and more home made lunches — which makes mindful lunch bag designs a potential winner.
Make Your Own Custom Lunch Bag!
Designing Custom Lunch Bags Couldn't Be Simpler!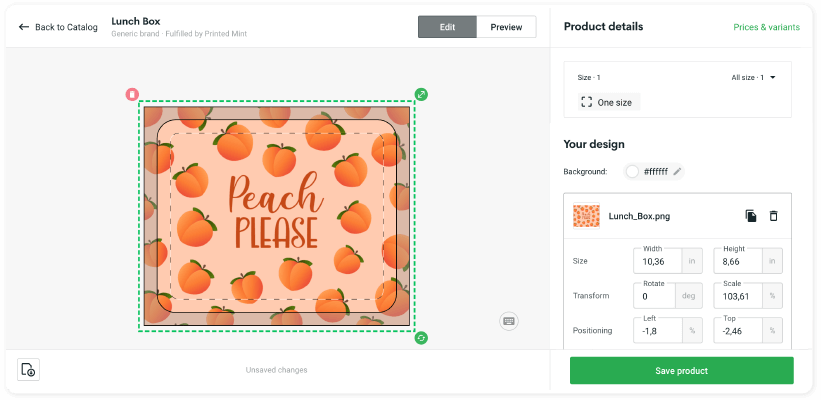 Top 5 Questions About the Printify Custom Lunch Bag:
Make Your Own Custom Lunch Bag Today!