Marketing & Communications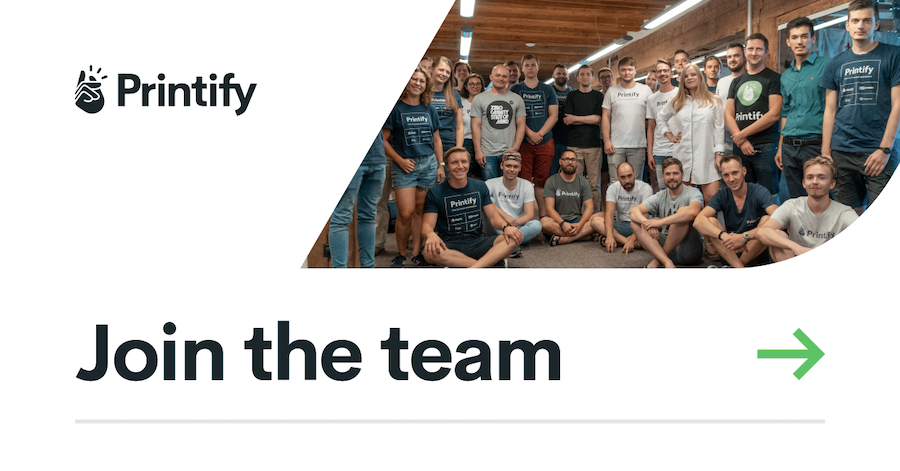 Printify is a high-growth, print-on-demand platform that connects e-commerce merchants and print-on-demand manufacturers. We work in a fast-paced and ever-developing industry with endless growth opportunities.
Printify is seeking a talented, motivated video storyteller. In the role of videographer, you will support communications and marketing programs through video content creation; promoting and enhancing our mission, organizational goals, and image in the community.
Collaborate with internal teams to conceptualize and produce creative, thoughtful, compassionate, and brand-consistent video content
Shoot/edit a wide variety of external and internal videos – including but not limited to marketing, advertising, product reviews, explainer videos, video content for social media, etc.
Set up, and operate various production equipment – including cameras, audio and video recorders, lighting equipment, props, and microphones for location and studio production
Operate and maintain proper levels and calibration of cameras, audio/video recorders, and other production equipment
Collect b-roll footage
Conduct interviews with appropriate staff and clients
Perform all video post-production tasks – including reviewing footage, logging, making editorial decisions, rough cuts, audio adjustments, color correction, title creation, special effects, and final editing
Create motion graphics to explain certain processes
3+ years of professional video editing and production experience
Excellent knowledge of Adobe Creative Suite, including Adobe After Effects and Adobe audition – the ability to work in Davinci Resolve is a plus
Successful track record of producing and shooting content for performance marketing ads on digital media channels
Proficiency with video equipment
Proficiency with high-quality audio & lighting setup
Ability to shoot quality b-roll, interviews, and other footage
Capacity to handle high-quality footage from external vendors
Exceptional color grading skills
Experience with motion graphics and animation
Effective time management and organizational skills
Great communication skills and a collaborative team player in a cross-cultural and cross-functional environment
An amazing workplace culture with flexible work scheduling
Stock options – so you own a part of Printify
Health Insurance
Career development and growth through training, events, conferences, and mentorship
A modern office in the center of Riga
Free food: breakfast, snacks, and Friday lunch
International relocation support for international candidates; we cover relocation costs and help with immigration processes and housing
Join Printify as Video Content Specialist