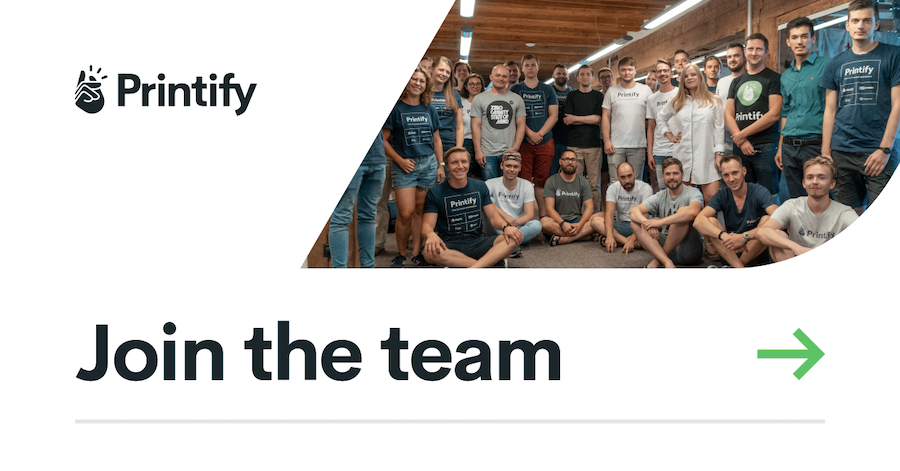 At Printify, we are passionate about research, and the experience of our customers is at the heart of our philosophy, and everything we do. As a UX Researcher at Printify, you will have the opportunity to inspire change and drive innovation. You will work cross-functionally with Product Managers, Designers and Engineers to guide their research needs, and inform their decisions. If you are a self-driven individual with a persistent drive for understanding humans' behavior and interaction with technology, we are excited to have you on board.
Plan and lead research end to end, to support project objectives and higher business goals
Collaborate with Product Managers, Product Designers and other Researchers to help identify & validate user problems, discover market opportunities, validate solutions and pinpoint user sentiment
Conduct user interviews, field testing, surveys, comprehension test data mining, etc to achieve your objectives
Effectively communicate findings and recommendations to product teams, and participate in user facing product development
Use quantitative & qualitative feedback to mockup and test experiments of existing user experience
Proactively identify high-impact research questions from product and business perspective
Contribute to improving the efficiency of the research activities
At least 1-2 years of hands-on UX research experience
Knowledge and experience of applying various quantitative and qualitative research methods and techniques
Strong written & verbal English communication skills
User-focused product design mentality
Experience working across the full product lifecycle
Have contributed as a collaborator in cross-functional product teams, working with product managers or product designers
Amazing workplace culture with a flexible work schedule
We offer Stock Options, so everyone at Printify owns a part of the company
Health Insurance to support your well-being
Career development and growth through training such as events, conference training, and mentorship
Modern office in the center of Riga with free parking
Free Food: breakfast, snacks, and Friday lunch.
Join Printify as UX Researcher