Support Workforce Management Specialist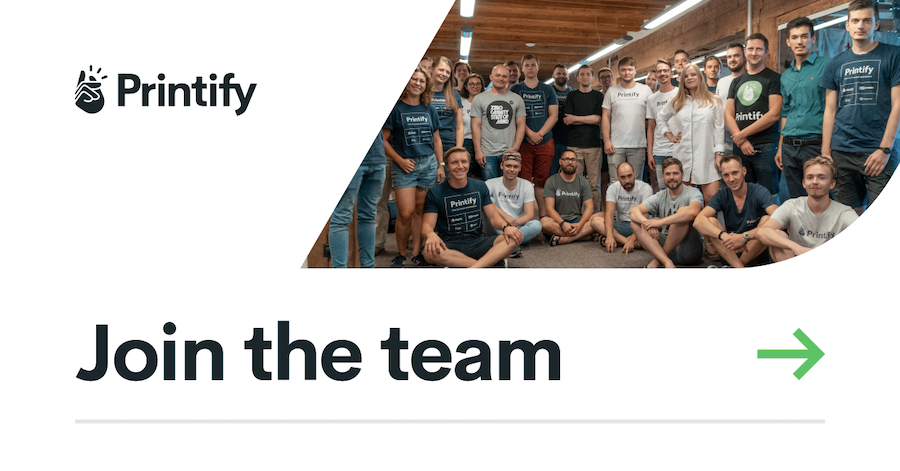 Printify is a high-growth, print-on-demand platform that connects e-commerce merchants and print-on-demand manufacturers. We work in a fast-paced and ever-developing industry with endless growth opportunities.
Merchant Support is the largest and fastest-growing squad in Printify. As such, we are looking for an experienced, responsible, and hard-working workforce management specialist to join and help us grow at a scalable pace. As a WFM specialist, your mission would be to allocate our headcount across all channels accurately. You would be ensuring that our merchant support agents are in the right place at the right time, utilizing resources efficiently, and delivering on SLAs while maintaining a cost-efficient and scalable merchant support operation.
Work together with the merchant support leadership team on scheduling
Support driving efficiency improvements in merchant support with consistent feedback on intraday performance observations
Track, analyze, and report on scheduling efficiency using available resources
Share WFM data/reporting with merchant support stakeholders and propose sets of actions to address scheduling issues
A meticulous, structured way of doing things; you like things organized
Ability to visualize, articulate, conceptualize and solve problems using available data and observations to identify problem root causes
Ability to process large amounts of complex raw support data and present it in a comprehensible way
Previous experience with reporting, WFM tools, and administration is a plus
Advanced knowledge of Excel and Google Docs
Previous knowledge and experience in contact center planning & intraday management
Stock options so you own a part of Printify
Career development opportunities – mentorship, internal meetups & hackathons
Learning budget as a % of your annual salary
Health insurance to support your well-being (in Latvia and Estonia)
Modern & ergonomic office space in Printify House in Riga
Access to gym in Printify House
Free food in Printify House: breakfast, snacks, and Friday lunch
We offer international relocation support for international candidates who wish to work in Riga. Printify covers relocation costs, helps with immigration processes, housing and more.
Printifyers come from more than 20 countries
Our team has grown to more than 300 team members (and growing!)
We are the 15th America's fastest-growing company in 2020 (Financial Times)
Our team has achieved 3.5x year-over-year growth
Want to know more about work at Printify?
Join Printify as Support Workforce Management Specialist