SRE/DevOps Product Manager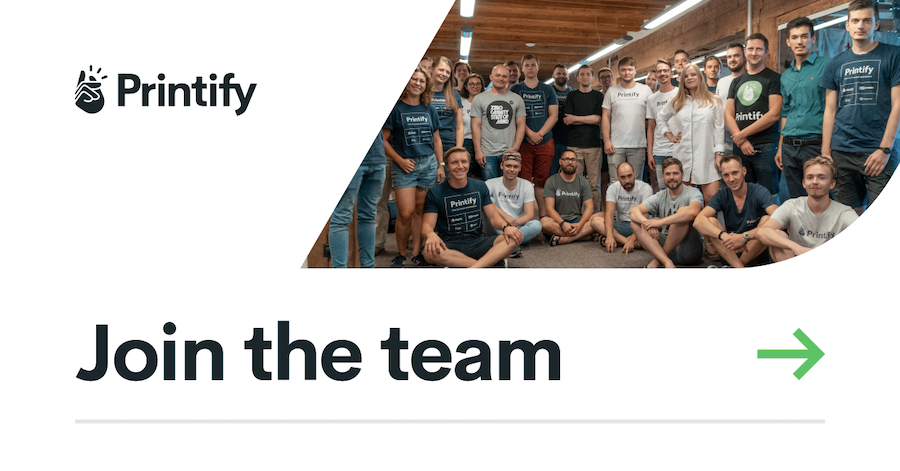 As a DevOps product manager, you will be part of the Platform Team and will be responsible for infrastructure as a service. Your customers will be all Printify's internal product teams and engineers. You will be supporting your customers in achieving their specific reliability, scalability, and performance outcomes for services in the production; building automated tools for improving engineering efficiency, and establishing and consulting best practices for production services. Ideal candidates love to dive into the details of complex computer science challenges and are capable of collaboration among cross-functional stakeholders with ease. This role requires a high level of analytical thinking, attention to detail, project management skills and a get-stuff-done attitude.
Set a strategic vision for your product team by inspiring and motivating the team
Identifying opportunities and a long term strategy to simplify and improve the reliability and day to day operations of production services
Prioritize our investments in comprehensive, generalized tooling and automation to improve engineering efficiency
Identify and prioritize opportunities for cloud infrastructure cost optimization
Align and partner with product teams to standardize services on supported libraries, infrastructure, and system designs
Align the team's deliverables with other Printify product teams needs
Identify opportunities and adjust team priorities and backlog to maximize business impact
Set clear goals and deliverables for the team
Computer science or engineering education strongly preferred; A background in SRE and DevOps is a must-have
At least 3 years in product management and direct partnership with engineering teams in a prior role
Ability to make data-driven decisions and applying continuous improvement methodologies across your team
Ability to think strategically and craft a compelling product vision
Excellent quantitative problem solving and analytical skills
Ability to communicate complex technical issues simply and effectively to a wide range of audiences from engineers to executives
Experience in building distributed, highly scalable, dynamically deployed, reliable systems
Well versed in Agile and Scrum/Kanban methodologies and principles
Excellent written & spoken communication skills in English
Passionate about technology and can keep up with the latest trends in the field
You have a get-stuff-done attitude, have great positive energy, and thrive in a fast-paced environment
Stock options so you own a part of Printify
Career development opportunities – mentorship, internal meetups & hackathons
Learning budget as a % of your annual salary
Flexible work schedule, start your workday between 7AM and 11AM
Option to work remotely
Health insurance to support your well-being (in Latvia and Estonia)
Modern & ergonomic office space in Printify House in Riga
Access to gym in Printify House
Free food in Printify House: breakfast, snacks, and Friday lunch
We offer international relocation support for international candidates who wish to work in Riga. Printify covers relocation costs, helps with immigration processes, housing and more.
Printifyers come from more than 20 countries
Our team has grown to more than 300 team members (and growing!)
We are the 15th America's fastest-growing company in 2020 (Financial Times)
Our team has achieved 3.5x year-over-year growth
Join Printify as SRE/DevOps Product Manager