Marketing & Communications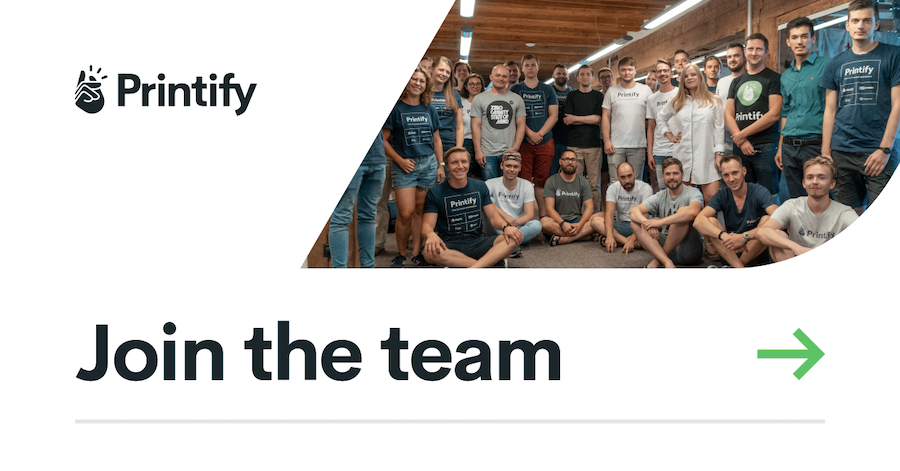 Printify is a high-growth, print-on-demand platform that connects e-commerce merchants and print-on-demand manufacturers. We work in a fast-paced, ever-developing industry with endless growth opportunities.
We are looking for a skilled Senior Editor to oversee and ensure accuracy, readability, and quality for written materials. You will be responsible for copy editing to ensure a consistent tone of voice while improving clarity, spelling, and punctuation.
Proofreading of written materials for compliance with style guidelines and tone.
Editing and improving written materials to ensure consistent voice, clarity, readability, correct spelling, and punctuation.
Checking if all written materials meet publishing standards and company style guide.
Continually self-educating on current best writing practices, communicating effectively with teams, and providing feedback to writers in a constructive, effective manner.
Fact-checking: dates, statistics, numbers, names, etc.
Recommend topic, story, and headline ideas.
Collaborate with content managers to oversee and develop team editorial calendars.
3+ years proven experience in publishing with exceptional ability in writing, proofreading and editing.
Excellent American English communication skills, both verbal and written.In-depth knowledge of SEO best practices.
Critical thinking, problem-solving, and research skills.
Excellent time-management and planning skills.
Outstanding communication and interpersonal skills.
Degree in journalism, English, publishing, or related field.
Amazing workplace culture with a flexible work schedule.
We offer Stock Options, so everyone at Printify owns a part of the company.
Health Insurance to support your well-being.
Career development and growth through training such as events, conference training, and mentorship.
Relocation assistance is available.
Modern office in the center of Riga.
Possibility to work remotely from Tallinn, Estonia, or Kiev, Ukraine.
Free food: breakfast, snacks, and Friday lunch.
Printifyers come from more than 20 countries.
Our team has grown to more than 400 team members (and growing!)
We are the 15th America's fastest-growing company in 2020 (Financial Times)
Join Printify as Sr. Editor