Marketing & Communications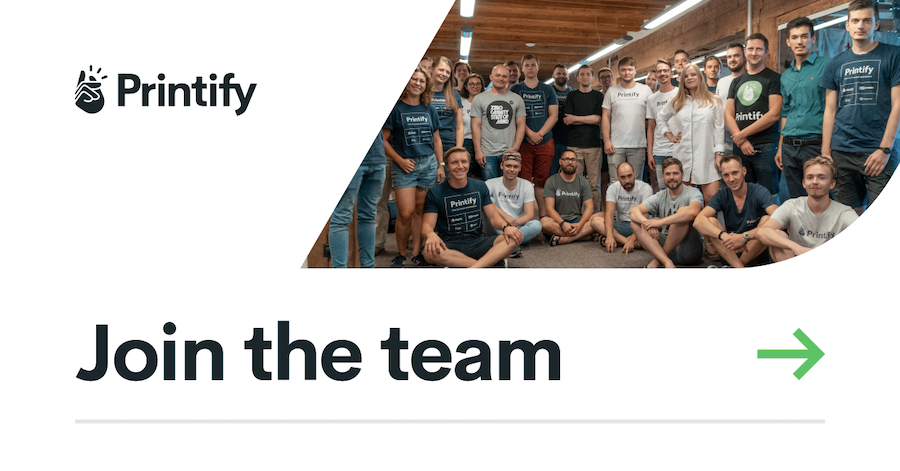 Printify is a high-growth, print-on-demand platform that connects e-commerce merchants and print-on-demand manufacturers. We work in a fast-paced and ever-developing industry with endless growth opportunities.
We are looking for a talented, driven SEO Growth Lead to join our marketing team. This includes responsibility for growth in terms of new, profitable customers arriving via organic search. To make this happen, develop strategies and bring them to life – in alignment with broader company goals and roadmaps. We need someone result-oriented and able to outperform the competition in SEO.
Lead and own SEO growth strategy, identify both short and long-term opportunities for organic growth. Then, spearhead teams and processes to achieve those goals.
Develop forecasts and deliver growth targets by improving SEO content, technology, and linking strategies, etc.
Conduct regular audits and highlight technical pitfalls to evolve and advance in technical SEO.
Perform in-depth SEO performance analyses, identify trends, and make data-driven decisions to achieve higher rankings and search coverage.
Proactively contribute to the company's strategy meetings. Influence management and product teams to ensure SEO agendas are prioritized and that SEO best practices are applied.
Collaborate and support team members to optimize performance.
Provide senior-level support and take responsibility for hiring and expanding the team in line with business objectives.
Manage third-party agency relationships to ensure partner capability and performance.
Ensure that technical infrastructure is in place to provide optimal tracking and reporting.
Measure, evaluate, and report on all activities and results to top management and stakeholders.
A deep understanding of content strategy for organic search growth, technical optimization, and scaling.
5+ years of experience working in a similar role – ideally within the eCommerce industry.
A track record of leading teams to achieve measurable improvements regarding executing successful SEO strategies.
Excellent communication and networking skills, the ability to influence senior management, engage partners with clear direction, and pose solutions focused on SEO growth.
Familiarity with core performance marketing platforms and other marketing analytics tools, including Google Search Console, Google Analytics, & industry-standard SEO tools.
The ability to learn quickly and to adapt to company and industry trends and changes.
Exceptional analytical skills, being able to extract meaning and insights from large amounts of data and make recommendations based on it.
Fluent in English.
Career development opportunities – mentorship, internal meetups & hackathons
Learning budget as a % of your annual salary
Stock options so you own a part of Printify
Flexible work schedule, start your workday between 7AM and 11AM
Health insurance to support your well-being (in Latvia and Estonia)
Remote work is possible and encouraged from anywhere across Europe
International relocation support for international candidates who wish to work in Riga or Tallinn
Modern & ergonomic office space in Printify House in Riga
Access to the gym in Printify House
Free food in Printify House: breakfast, snacks, and Friday lunch
Printifyers come from more than 20 countries
Our team has grown to more than 400 team members (and growing!)
We are the 15th America's fastest-growing company in 2020 (Financial Times)
Join Printify as SEO Growth Lead