Marketing & Communications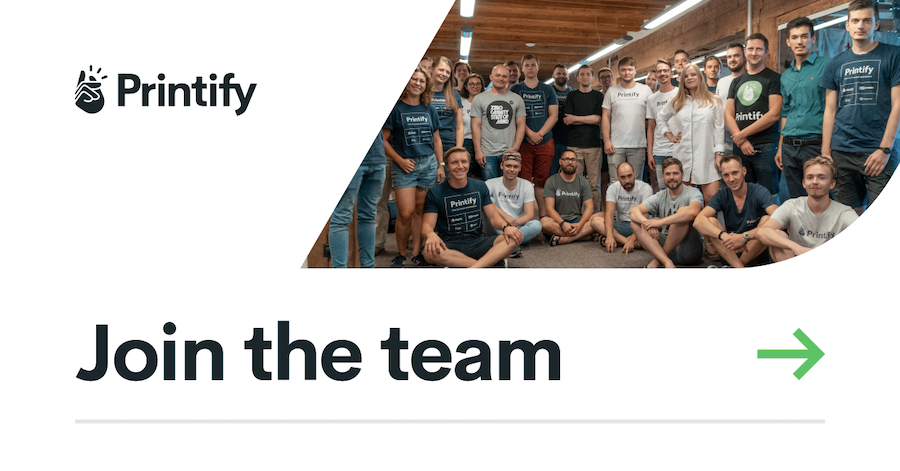 Printify is a high-growth, print-on-demand platform that connects e-commerce merchants and print-on-demand manufacturers. We work in a fast-paced and ever-developing industry with endless growth opportunities.
We are looking for an SEO content manager to execute a search engine optimized content strategy that'll drive organic growth. This includes keyword-driven content project management and copywriter resource management in a fast-paced environment with strict deadlines.
Create and execute content strategies aimed at driving SEO growth.
Manage content projects via cross-functional teams, develop outlines and briefs, give direction to writers, translators and designers to move content through the production process.
Perform keyword research and keyword prioritizing.
Work with the SEO Specialist to ensure that the content published on the Printify website (landing pages, blog posts, guides etc.) is optimized properly and follows the best SEO practices.
Contribute to the editorial calendar management by presenting new SEO oriented content ideas that are relevant to Print on Demand niche.
Use data to identify, experiment with, and optimize existing content (structure, links, images) to help improve rankings and traffic growth.
Carry out market research in order to keep up to date with online search trends, as well as trying to predict future trends.
Assist with analysis of website organic performance in order to improve future content marketing campaigns.
2+ years experience in developing SEO content marketing strategy, particularly keyword research and content project management.
Strong foundation in SEO and experience with tools like Ahrefs, Google Search Console, SEMrush and other industry-standard SEO tools.
An editorial mindset that seeks to create content that is not only SEO friendly but is actionable and helps the audience looking to consume it.
Experience working with cross-functional teams like designers, copywriters, SEO and growth managers to produce quality content, quickly.
Excellent written and verbal communication skills in English.
Excellent time-management and project management skills with strong attention to detail.
Strong analytical skills and ability to understand, report and act on data.
Bachelor's Degree in Business, Marketing, or Communications.
Career development opportunities – mentorship, internal meetups & hackathons
Learning budget as a % of your annual salary
Stock options so you own a part of Printify
Flexible work schedule, start your workday between 7AM and 11AM
Health insurance to support your well-being (in Latvia and Estonia)
Remote work is possible and encouraged from anywhere across Europe
International relocation support for international candidates who wish to work in Riga or Tallinn
Modern & ergonomic office space in Printify House in Riga
Access to the gym in Printify House
Free food in Printify House: breakfast, snacks, and Friday lunch
Printifyers come from more than 20 countries
Our team has grown to more than 400 team members (and growing!)
We are the 15th America's fastest-growing company in 2020 (Financial Times)
Join Printify as SEO Content Manager