Senior Strategic Researcher
Business Strategy & Operations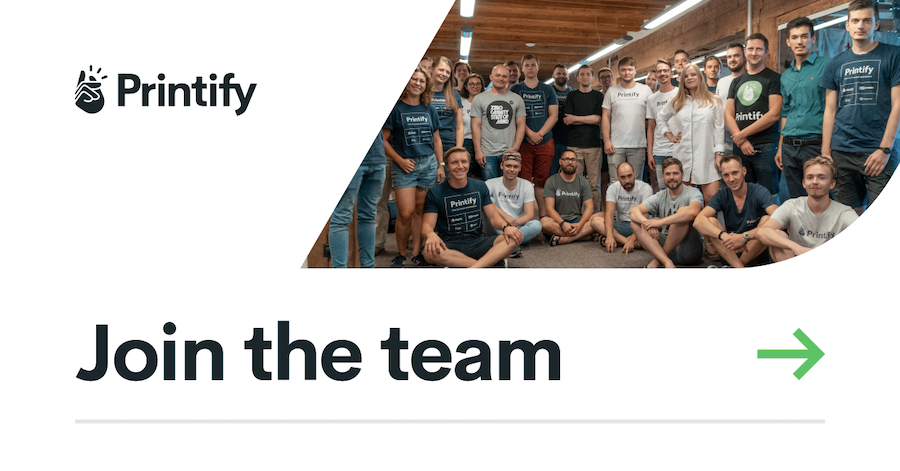 At Printfy, we are in a constant pursuit of new opportunities to create more value for our customers. Our exciting growth journey continues, and we are looking for a Senior Strategic Researcher to join us. You will have the opportunity to drive product innovation and support business development efforts. If you have a growth mindset, thrive on unraveling business opportunities, and want to impact strategic business decisions, we are excited to have you on board.
Conduct continuous research on industries and markets where Printify operates
Explore and research new opportunities for expansion in new industries and markets
Autonomously plan and execute robust quantitative and qualitative research
Create and manage a pipeline of strategic research initiatives
Work closely with Data Scientists to validate assumptions and solidify research findings
Proactively collaborate with other Researchers and other departments to contextualize the research insights, and identify new project ideas
Bachelor's degree in Economics or Business
5+ years of relevant Market research experience in consultancy, agency or in-house setting
Experience analyzing complex data, building statistical models and modeling company performance
Ability to communicate research findings in clear, engaging and data-backed way
Preferably experience with managing market research vendors
Strong written & verbal English communication skills
An energetic self-starter approach and ability to work independently
Stock options so you own a part of Printify
Career development opportunities – mentorship, internal meetups & hackathons
Learning budget as a % of your annual salary
Flexible work schedule, start your workday between 7AM and 11AM
Option to work remotelyHealth insurance to support your well-being (in Latvia and Estonia)
Modern & ergonomic office space in Printify House in Riga
Access to gym in Printify House
Free food in Printify House: breakfast, snacks, and Friday lunch




We offer international relocation support for international candidates who wish to work in Riga. Printify covers relocation costs, helps with immigration processes, housing and more.
Printifyers come from more than 20 countries
Our team has grown to more than 400 team members (and growing!)
We are the 15th America's fastest-growing company in 2020 (Financial Times)
Join Printify as Senior Strategic Researcher