Research Operations Specialist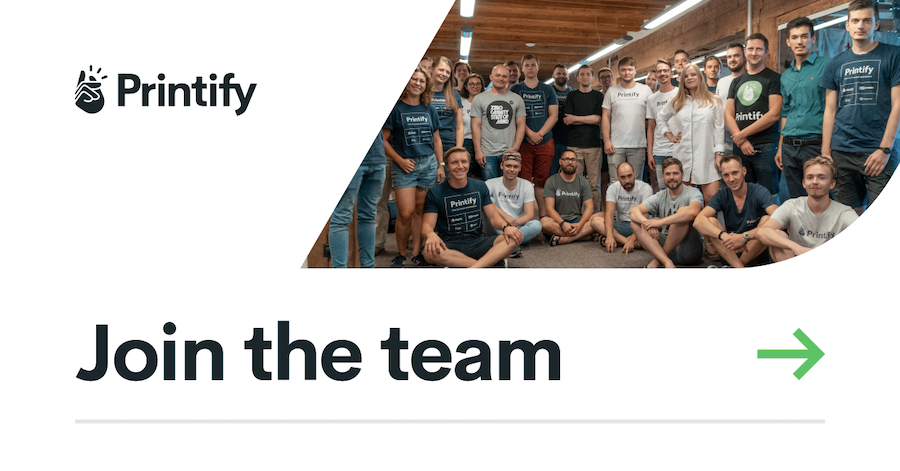 As a Research Operations Specialist you will have the opportunity to continuously optimize the research process with the ultimate goal to ensure the Research team's efficiency, and support Printify's long-term research scalability. If you are a self-driven individual passionate for ensuring the quality, consistency and efficiency of research across teams, we are excited to have you on board.
Own and manage end to end the operational aspects of user research
Recruitment and management of research participants
Manage research vendors and tools
Develop best practices and processes for research
Maintain a research insights repository
Organize and conduct research training sessions and workshops
Advise and support non-researchers when conducting their own research
Build and ensure compliance processes with internal and external policies
At least 2 years of hands-on experience on a similar role in an in-house setting
Expert knowledge and command of user research tools
Experience organizing and delivering research training
User-focused product design mentality
Experience working cross-functionally with product teams
Excellent presentation and influencing skills
Strong written & verbal English communication skills
Stock options so you own a part of Printify
Career development opportunities – mentorship, internal meetups & hackathons
Learning budget as a % of your annual salary
Flexible work schedule, start your workday between 7AM and 11AM
Option to work remotely
Health insurance to support your well-being (in Latvia and Estonia)
Modern & ergonomic office space in Printify House in Riga
Access to gym in Printify House
Free food in Printify House: breakfast, snacks, and Friday lunch
We offer international relocation support for international candidates who wish to work in Riga. Printify covers relocation costs, helps with immigration processes, housing and more.
Printifyers come from more than 20 countries
Our team has grown to more than 300 team members (and growing!)
We are the 15th America's fastest-growing company in 2020 (Financial Times)
Join Printify as Research Operations Specialist