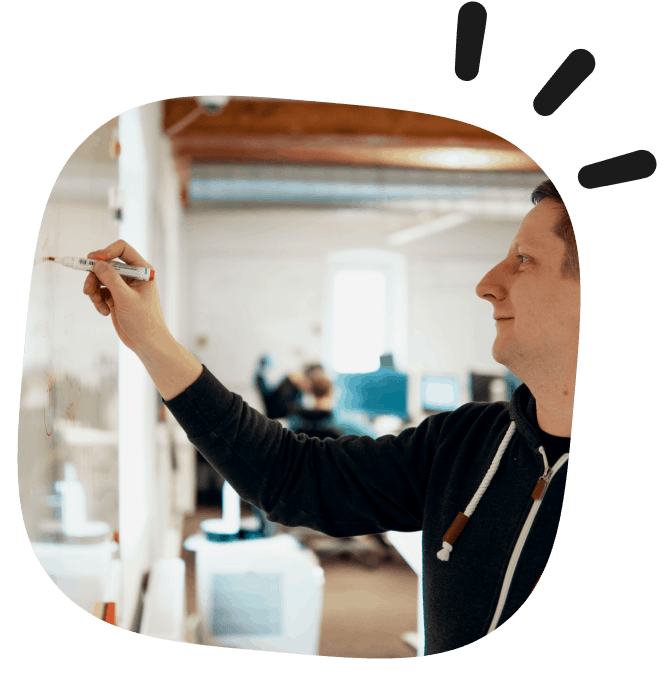 At Printify, our product managers have an opportunity to deliver huge value to merchants by setting product vision and executing on user research insights. Our product managers work with product designers, engineers and researchers to deliver the best product experience in the industry for our merchants.
This role requires a high level of analytical thinking, attention to detail, project management skills and a "get shit done" attitude.
Your impact & opportunities
Set a strategic vision for the 'Conversion team' by inspiring and motivating the team;
Lead cross-functional teams (Designers, Engineers, Analysts, Researchers) to research, design and ship features that influence Printify's growth plan;
Identify opportunities and adjust team priorities and backlog to maximize business impact;
Set clear goals and deliverables for the team;
Align the team's processes with other Printify teams, e.g marketing, customer support, and product teams;
Own the whole 'First User Experience' for Printify merchants.
At least 3 years of experience with user-facing product management;
Demonstrate a track record of product management skills e.g. proof of shipped product with your participation;
Excellent quantitative problem solving and analytical skills;
Excellent written & spoken communication skills in English;
Ability to quickly absorb technical concepts and communicate them to a non-technical audience.
Apart from, developing a product which helps people earn money and office with a view on Daugava river we offer you * :
We highly value our employees, so we are offering stock options to all employees;
We support our employees' health goals by providing health insurance;
We encourage work/life balance so our employees can recharge and take care of themselves by offering elastic working hours, as well as offering free food for breakfast and Friday's lunch;
We strive to continuously learn and develop. We offer our employees training to support continued growth;
Your comfort is priority to us, so we will also take care of your parking;
Not to mention all of this, we are open to stuff you like.
* relocation package included 
Join Printify as Product Manager