Online Business & Marketing Copywriter (American English)
Marketing & Communications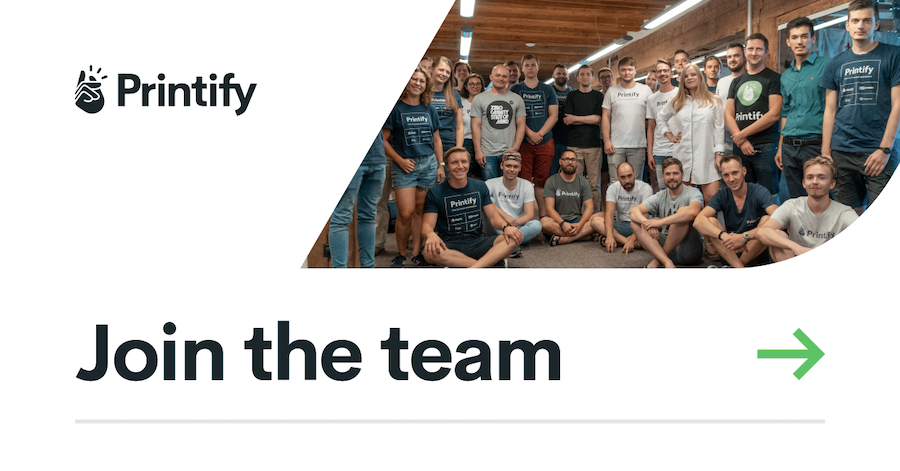 We are looking for a talented content creator to research and write about Printify business, product, and about the general Print-on-Demand industry.
Create written content that will drive leads, subscribers, awareness, and/or other important metrics (examples include ebooks, white papers, infographics, guides, etc.)
Research internal and external resources to identify interesting and relevant topics
Collaborate with internal stakeholders (e.g. product marketing, sales) to produce relevant content that meets the needs of both the company and our audience.
2+ years of professional writing experience creating 1,000-2,000 word length business and marketing articles in either an agency or in-house creative department, or as a freelancer
Excellent American English writing and proofreading skills
Experience writing content that is not only engaging but also drives traffic
Ability to write content balances readability, actionable tips, and SEO friendliness
Ability to communicate difficult product concepts and features in a way that a novice can understand
Ability to write sales content that is not too "salesy"
Good time management skills, including prioritizing, scheduling, and adapting as necessary.
Stock options; the chance to own a share of the Printify company
Health insurance and in-office gym to promote well-being
Career development and personal growth through special events, conferences, and mentorships
A modern office, located in the center of Riga
Flexible work scheduling
Breakfast and snacks daily with a bonus team lunch on Fridays
Join Printify as Online Business & Marketing Copywriter (American English)