Link Building & Outreach Specialist
Marketing & Communications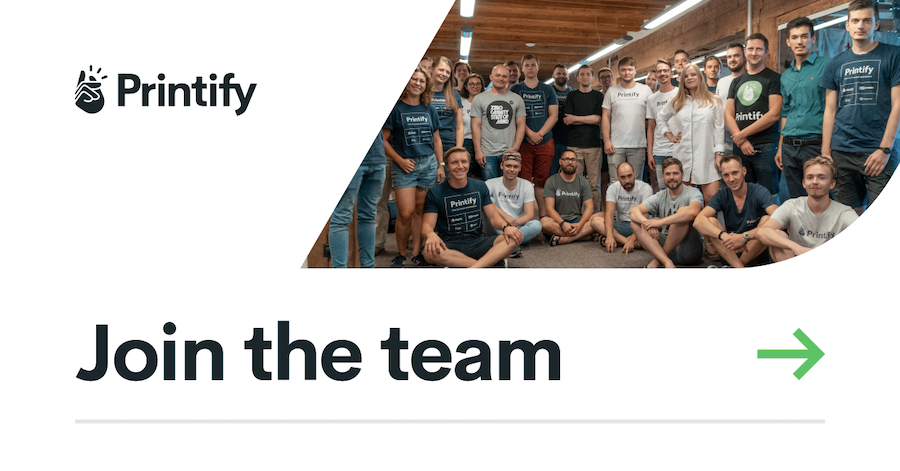 Printify is a high-growth, print-on-demand platform that connects e-commerce merchants and print-on-demand manufacturers. We work in a fast-paced and ever-developing industry with endless growth opportunities.
We are looking for a SEO Link Building & Outreach Specialist who will be responsible for generating consistent, high-quality backlinks for off-page SEO. Your success will be measured by the number of links you've built and attributable improvements in organic traffic.
Execute backlink acquisition activities that will positively impact organic search visibility in accordance with overall SEO strategy.
Work closely with the internal SEO and Content Team to execute the strategy.
Conduct online research to identify resources (social media, forums, directories, blogs, websites) suitable for link building opportunities (free/paid).
Reach out to bloggers and website owners to acquire high-quality links through content contributions (guest posts/sponsored posts).
Manage link building projects using outsource link building agency services if necessary.
Analyze and ensure a healthy backlink profile.
Analyze competitor backlinks.
Backlink placement monitoring, performance analysis, reporting.
1+ years of experience in link building.
Strong understanding of off-page SEO, in-depth understanding of link building best practices.
The ability to perform backlink and keyword analysis.
Experience working with Google Search Console, Ahrefs, SEMrush and other industry-standard SEO tracking tools.
Proficient in conducting research online.
Excellent written and verbal communication skills in English.
Strong time management and an ability to work with minimum supervision.
Strong analytical skills and ability to understand, report and act on data.
Organized approach to work and meticulous record keeping.
Driven to learn and grow constantly and a passion for implementing new strategies, including influencer outreach, content marketing, blogger networking and more.
Career development opportunities – mentorship, internal meetups & hackathons
Learning budget as a % of your annual salary
Stock options so you own a part of Printify
Flexible work schedule, start your workday between 7AM and 11AM
Health insurance to support your well-being (in Latvia and Estonia)
A budget for health insurance and gym membership for remote employees
Remote work is possible and encouraged from anywhere across Europe
International relocation support for international candidates who wish to work in Riga or Tallinn
Modern & ergonomic office space in Printify House in Riga
Access to the gym in Printify House
Free food in Printify House: breakfast, snacks, and Friday lunch
Printifyers come from more than 20 countries
Our team has grown to more than 400 team members (and growing!)
We are the 15th America's fastest-growing company in 2020 (Financial Times)
Join Printify as Link Building & Outreach Specialist