Business Strategy & Operations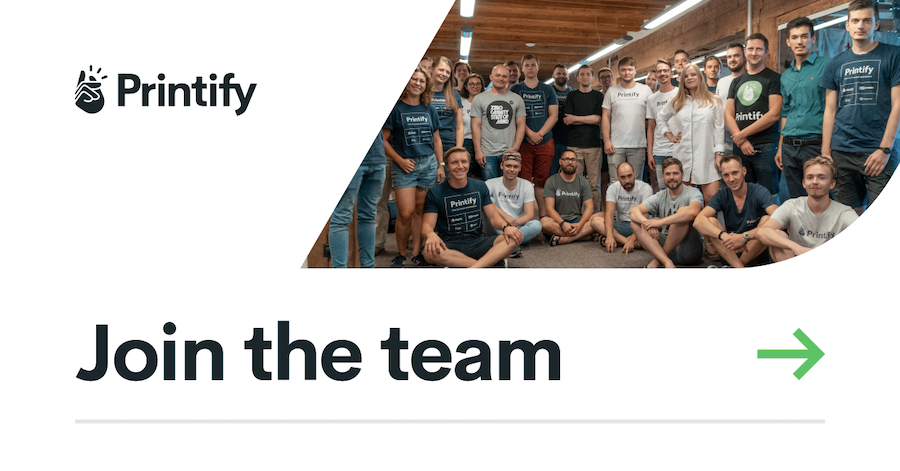 Printify is a high-growth, print-on-demand platform that connects e-commerce merchants and print-on-demand manufacturers. We work in a fast-paced and ever-developing industry with endless growth opportunities.
Interesting facts about Printify
24th fastest-growing, American-based company, 2019 (Inc. 5000)
15th America's Fastest-Growing Companies 2020 (Financial Times)
281st America's Best Startup Employer, 2020 (Forbes)
3.5x
year-over-year growth
An awesome team of over 140
As a Junior Analyst, you'll work alongside Supply and Data teams to collect, clean, and analyze data. This information will drive decision making – providing critical input for directionality and growth. You'll also contribute to shipping optimization, new product setup and other relevant shipping initiatives with analysis.
Analyze internal and market shipping data on volumes, price, opportunity, competitors, etc., to deliver insights and support decision making for key stakeholders
Analyze shipping profiles and advice on optimal shipping methods to suppliers
Maintain excellent communication links with key partners
Work collaboratively across departments to provide expertise on the shipping data
Assist in creating the shipping contingency plans
Assist in creating the shipping benchmark model based on the historical data, future trend predictions and customer feedback
Stay informed on the future shipping trends, pricing, and industry changes
Recommend adjustments based on the analysis
Create reports, dashboards and recaps on different metrics
Translate data into actionable insights
A data-driven, analytical mindset to identify patterns and trends for forecasting
An independent sense of self-motivation
Ability to prioritize and multitask in a dynamic start-up environment
Attention to detail, a willingness to learn and make mistakes, and a motivation for success
A creative thinker who is able to develop a range of options to mitigate risk and maximize opportunities
Excellent command of English
Proven track record of thriving in a dynamic and fast-paced environment
An amazing workplace culture with a flexible work schedule
Stock options
Health Insurance
Career development and growth through training such as events, conferences, and mentorship
A modern office in the center of Riga
Breakfast, snacks, and Friday lunches
International relocation support for international candidates; we cover relocation costs, help with immigration processes, and assist with housing
Join Printify as Junior Analyst