Internal Communications Specialist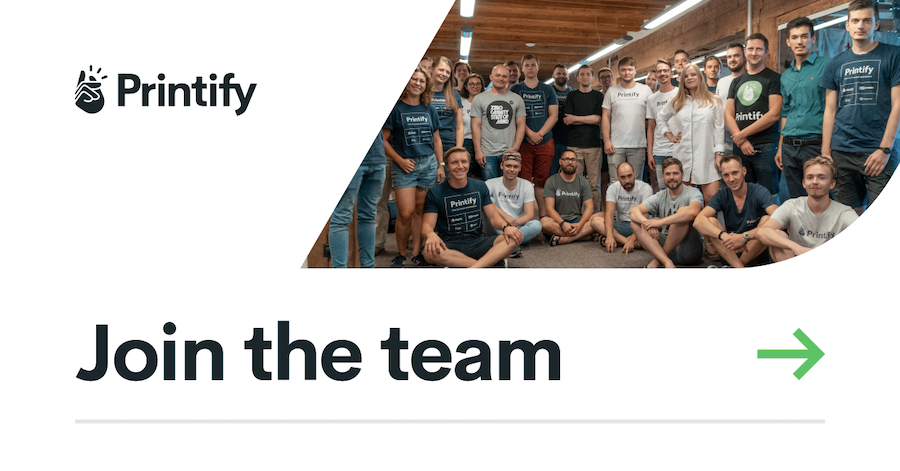 Printify is a high-growth print-on-demand platform that connects e-commerce merchants and print-on-demand manufacturers. We work in a fast-paced, ever-developing industry with endless growth opportunities.
Our team is growing at an incredible pace. As such, we are seeking an individual to manage internal communication functions in the company.
Develop and execute an internal communications strategy aligned with company values and goals
Audit, select, and manage internal communications channels and tools
Plan, edit, and write content for a variety of internal communications channels
Work closely with the management team and other stakeholders on key company communications
Plan, coordinate, and manage company-wide programs and events in line with a remote-friendly culture
Collaborate with the recruitment team on employer branding initiatives
Collaborate with stakeholders across the organization for performance review process design and execution
2 years experience in HR, communications, or similar roles
Excellent verbal, written, editing, and presentation skills
Strong project management skills with the ability to work within tight deadlines – moving quickly to identify creative solutions
The ability to work independently to plan and prioritize workload
A demonstrated ability to build trust and engagement while providing counsel to a variety of stakeholders
A track record of cultivating community in work, school, or volunteer settings
Experience working in a high-growth tech company, or an equivalently fast-paced environment
Stock options so you own a part of Printify
Career development opportunities – mentorship, internal meetups & hackathons
Learning budget as a % of your annual salary
Flexible work schedule, start your workday between 7AM and 11AM
Option to work remotely
Health insurance to support your well-being (in Latvia and Estonia)
Modern & ergonomic office space in Printify House in Riga
Access to gym in Printify House
Free food in Printify House: breakfast, snacks, and Friday lunch
We offer international relocation support for international candidates who wish to work in Riga. Printify covers relocation costs, helps with immigration processes, housing and more.
Printifyers come from more than 20 countries
Our team has grown to more than 300 team members (and growing!)
We are the 15th America's fastest-growing company in 2020 (Financial Times)
Join Printify as Internal Communications Specialist