Business Strategy & Operations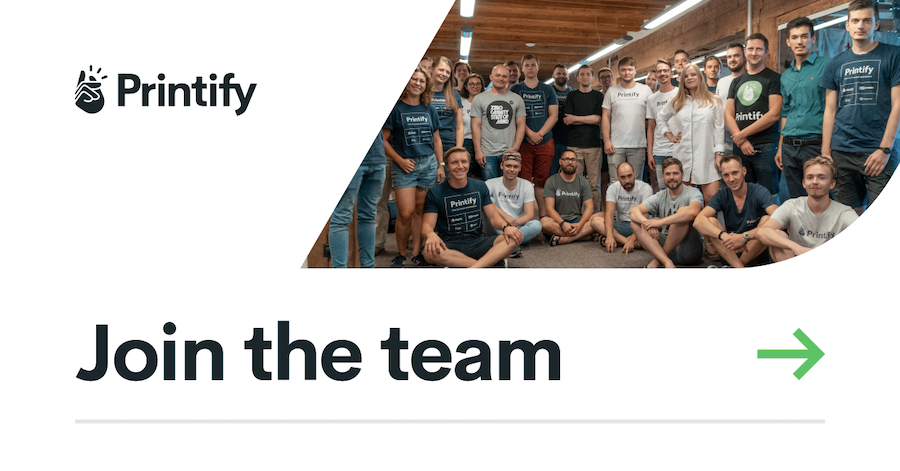 As an Industry Researcher, you'll lead research in the ecommerce and printing industries. You will collect, analyze and present market data, business information and trends in a comprehensive and user-friendly format.
Lead ecommerce and printing industry research
Collect necessary market data and business information about the key stakeholders
Analyze data and trends to model future
Work collaboratively across departments to get industry specific insights about processes and business operations
Prepare a research paper in a shortened and full version
Experience doing business research and writing research overviews
Bachelor's degree in Economics or Business, and 1-3 years related experience
An energetic self-starter mood and ability work independently
Excellent written English proficiency to present analytical information in a simple and engaging way
Stock options so you own a part of Printify
Career development opportunities – mentorship, internal meetups & hackathons
Learning budget as a % of your annual salary
Flexible work schedule, start your workday between 7AM and 11AM
Option to work remotelyHealth insurance to support your well-being (in Latvia and Estonia)
Modern & ergonomic office space in Printify House in Riga
Access to gym in Printify House
Free food in Printify House: breakfast, snacks, and Friday lunch
We offer international relocation support for international candidates who wish to work in Riga. Printify covers relocation costs, helps with immigration processes, housing and more.
Printifyers come from more than 20 countries
Our team has grown to more than 300 team members (and growing!)
We are the 15th America's fastest-growing company in 2020 (Financial Times)
Our team has achieved 3.5x year-over-year growth
Want to know more about work at Printify?
Join Printify as Industry Researcher