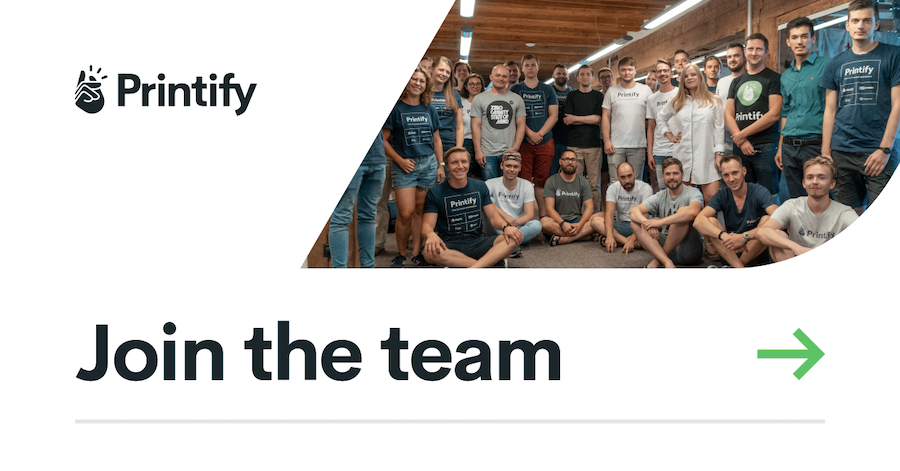 At Printify, we are passionate about research, and the needs of our customers are at the heart of our philosophy, and everything we do. We are looking for a visionary UX Research leader to help us drive our customer experience strategy forward and nurture a culture of user-centric design. As a Head of Research at Printify, you will lead a team of UX researchers to provide critical insights that will inform Printify's product development and strategic decisions. If you have a vision of how to sustainably scale research to support a fast growing, dynamic organization, we are excited to have you on board.
Develop and execute strategies to enhance the research scalability and impact;
Create and maintain alignment between research and the product teams, by defining and prioritizing the research needs;
Manage the operational aspects of research to support researchers in planning and conducting quality research at scale;
Establish a process for continuous insights sharing across the organization;
Enable non-researchers to apply user-centered approach in their decision making, by organizing initiatives for sharing knowledge on research methods and procedures;
Drive innovation by promoting new approaches to conducting research and socializing the research findings.
Degree in HCI, Behavioral Sciences, Research, Psychology, or equivalent experience in the field;
At least 3 years of demonstrated experience of leading a User research team in a consultancy, agency or in-house setting;
Strong user-focused product design sensibility;
Expert knowledge and command of user research and data analysis tools;
Strong written & verbal English communication skills;
Practical experience in contributing to all stages of the product development lifecycle by using a variety of UX research methods (qualitative and quantitative).
Stock options so you own a part of Printify
Career development opportunities – mentorship, internal meetups & hackathons
Learning budget as a % of your annual salary
Flexible work schedule, start your workday between 7AM and 11AM
Option to work remotely
Health insurance to support your well-being (in Latvia and Estonia)
Modern & ergonomic office space in Printify House in Riga
Access to gym in Printify House
Free food in Printify House: breakfast, snacks, and Friday lunch
We offer international relocation support for international candidates who wish to work in Riga. Printify covers relocation costs, helps with immigration processes, housing and more.
Printifyers come from more than 20 countries
Our team has grown to more than 400 team members (and growing!)
We are the 15th America's fastest-growing company in 2020 (Financial Times)
Join Printify as Head of User Research