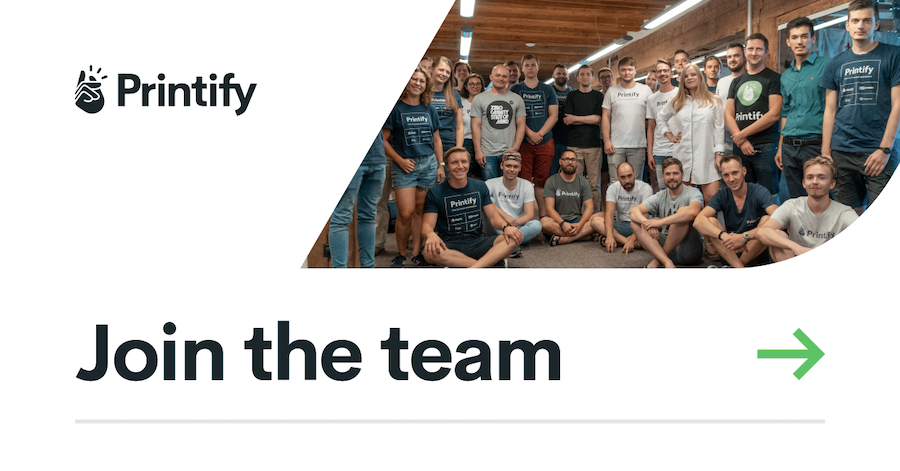 At Printify, we are passionate about research, and the needs of our customers are at the heart of our philosophy, and everything we do. We are looking for a visionary UX Research leader to help us drive our customer experience strategy forward and nurture a culture of user-centric design. As a Head of Research at Printify, you will lead a team of UX researchers to provide critical insights that will inform Printify's product development and strategic decisions. If you have a vision of how to sustainably scale research to support a fast growing, dynamic organization, we are excited to have you on board.
Develop and execute strategies to enhance the research scalability and impact;
Create and maintain alignment between research and the product teams, by defining and prioritizing the research needs;
Manage the operational aspects of research to support researchers in planning and conducting quality research at scale;
Establish a process for continuous insights sharing across the organization;
Enable non-researchers to apply user-centered approach in their decision making, by organizing initiatives for sharing knowledge on research methods and procedures;
Drive innovation by promoting new approaches to conducting research and socializing the research findings.
Degree in HCI, Behavioral Sciences, Research, Psychology, or equivalent experience in the field;
At least 3 years of demonstrated experience of leading a User research team in a consultancy, agency or in-house setting;
Strong user-focused product design sensibility;
Expert knowledge and command of user research and data analysis tools;
Strong written & verbal English communication skills;
Practical experience in contributing to all stages of the product development lifecycle by using a variety of UX research methods (qualitative and quantitative).
Amazing workplace culture with a flexible work schedule.
We offer Stock Options, so everyone at Printify owns a part of the company.
Health Insurance to support your well-being.
Career development and growth through training such as events, conference training, and mentorship.
Modern office in the center of Riga with free parking.
Free Food: breakfast, snacks, and Friday lunch.
Join Printify as Head of User Research