Head of Demand - Product Director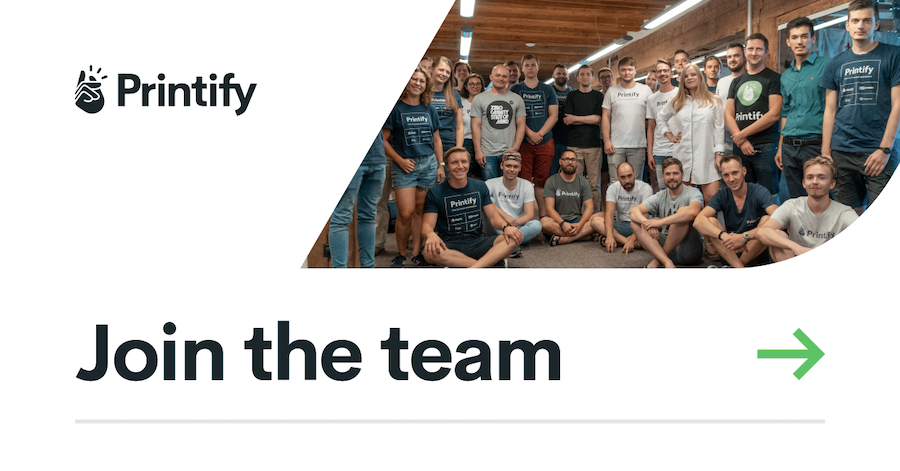 As the senior leader in the Demand team, you will lead a product team responsible for inflecting Printify's growth in a pivotal time as the company scales.
You will own a key piece of the company's long-term strategy and roadmap for new growth directions that introduce Printify to print-on-demand merchants. You will flex your player-coach abilities managing product managers while you execute more complex strategies with engineers, designers, analysts and marketers in a fast-paced environment. The role requires a mix of analytical horsepower, steadfast execution, and well-honed user judgment. You will be responsible for delivering best in class experiences to acquire new users and convert them into successful merchants. You will learn to think holistically about a portfolio of products and the business deeply to set the right long-term direction for your team of PMs and cross-functional partners.
You will drive the merchant-facing product vision, strategy, and roadmap that delivers step function change in how merchants discover, try, and adopt Pritify's solution with high quality product experiences.
You will engage and cultivate relationships with product and operational partners to influence shared cross-team directions and handle risks or trade-offs. Communicate clearly and crisply with leadership and drive alignment across multiple teams through operational processes.
You will define, understand, and improve key growth funnels, viral flywheels, and metrics. You'll own complex features and experiments end-to-end, including defining product specs, driving cross-functional execution, making thoughtful product decisions along the way, and sharing insights and results throughout the company.
You will manage and develop all-star PMs while executing 1-2 complex, advanced strategies.
7+ years of experience delivering highly successful and innovative software products.
2+ years of in a product leadership role managing multiple product managers
Engineering or technical experience a plus
Experience in an iterative product discovery culture is a must. Ideally experience in high-usage UI, back-end processing, reporting and analytics, and machine learning
Experience shipping creative and highly successful products in e-commerce, digital marketplaces or consumer tech; involved in the end-to-end product process from conceptualizing, building, shipping and scaling products on web or mobile clients.
Deeply understand how your products work and how to measure short- and long-term success. You know every step of the user funnel. You can design, run, and interpret experiments and A/B tests.
Build a portfolio of experiments and multi-cycle strategy. You are as comfortable white boarding a completely new experience as you are optimizing an existing flow.
Build consensus and listen well, but can also drive hard decisions. You push the pace. You take blame and pass the praise. People love working with you.
Passionate about metrics and data, collaborative tools and workflow products, storage and security, and creator or influencer space (nice to have)
Amazing workplace culture with a flexible work schedule
Stock Options so you own a part of Printify
Health Insurance to support your well-being
Career development and growth through training such as events, conferences, and mentorship
Modern office in the center of Riga or ability to work fully remote
Relocation support for international candidates; we cover relocation costs, help with immigration processes and housing
Join Printify as Head of Demand - Product Director