Business Strategy & Operations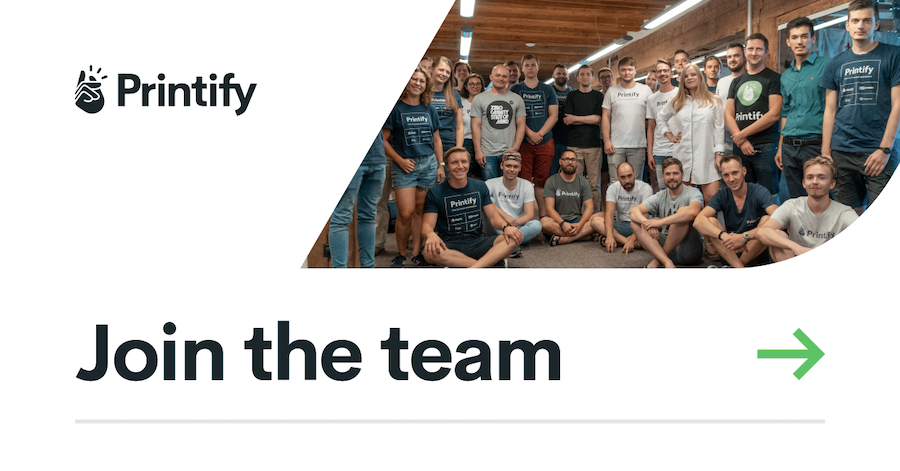 Printify is looking for self – motivated, hands-on Finance Controller who is ready to grow
and develop together with the company as well as support growing operations and enjoy a fun to work atmosphere.
Reporting and Control;
Participate in monthly Management Reports and annual Financial Statement preparation;
Review and validate that cost classification and allocation is done in line with Printify's accounting policy;
Balance and P&L position reconciliations to ensure completeness and accuracy;
Perform detailed cost review and understand main cost drivers to identify areas for optimization;
Continuous concentration on improvements for Printify's financial accounting and controlling processes;
Close work with auditors on providing and preparing needed information for audit;
Non standard report preparation and analyses for top management;
Budgeting and Planning;
Develop relevant models to forecast key financial metrics;
Implement detailed budgeting process and track budgeted vs actual performance;
Supporting senior management in achieving 3 primary goals;
Growing the business;
Increasing efficiency and transparency;
Cost control.
Previous experience in controlling or auditing role (at least 2 years in relevant audit or finance controlling role);
Hands-on approach and "getting things done" mindset;
Accuracy, high sense of responsibility, ability to plan and set priorities;
Self-motivated person with ability to work independently;
Ability to adapt to changing priorities and dynamic work environment;
Data driven mindset – always willingness to crosscheck and support decisions/conclusions by data;
Excellent analytical and computer skills (Excel);
Experience with BI tools preferrable;
Fluent English.
Stock options so you own a part of Printify
Career development opportunities – mentorship, internal meetups & hackathons
Learning budget as a % of your annual salary
Flexible work schedule, start your workday between 7AM and 11AM
Option to work remotelyHealth insurance to support your well-being (in Latvia and Estonia)
Modern & ergonomic office space in Printify House in Riga
Access to gym in Printify House
Free food in Printify House: breakfast, snacks, and Friday lunch
We offer international relocation support for international candidates who wish to work in Riga. Printify covers relocation costs, helps with immigration processes, housing and more.
Printifyers come from more than 20 countries
Our team has grown to more than 300 team members (and growing!
We are the 15th America's fastest-growing company in 2020 (Financial Times)
Our team has achieved 3.5x year-over-year growth
Want to know more about work at Printify?
Join Printify as Finance Controller