Email Marketing Specialist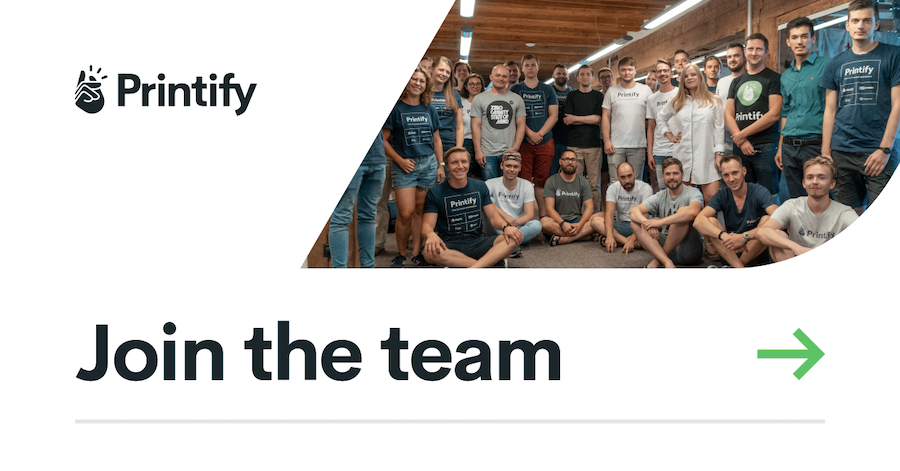 Printify is a high-growth, print on demand platform that connects eCommerce merchants and print on demand manufacturers. We work in a fast-paced and ever-developing industry with exciting growth opportunities.
As an Email Marketing Specialist, you'll work in the Product Marketing team. Your role will involve creating, managing, and optimizing the communication campaigns driving customer engagement.
Set up email and in-product communication campaigns and flows in various customer lifecycles
A/B test and improve content (light copywriting included)
Ensure design and layouts of emails are optimized, user- and mobile-friendly
Optimize user segments based on the focus of email
Report and draw actionable insights on the effectiveness of communication campaigns
Work with various internal and external stakeholders to optimize email deliverability (including design, content, and product development teams)Build a roadmap for communication strategy aligning with key initiatives, launches, and updates
Stay informed on email trends and share the best practices with the team
2+ year experience working with email delivery (e.g. Mailchimp, Sendgrid) and marketing automation platforms
Experience with building and managing client segments, communication flows, and targeted lists
Understanding of best email practices (testing, dynamic content, personalization, campaign automation, etc.)
Knowledge of email deliverability aspects (IP and domain reputation management, content optimization, etc.)
High level of English
Basic understanding of copywriting and experience with short-form content production
Feeling comfortable with numbers and data analysis
Interest in understanding our user needs and learning more about the print on demand industry, marketing, and eCommerce
Stellar interpersonal skills: you get along with different personalities and like working within a cross-functional setting
Proactive mindset with a get-things-done attitude
Stock options; the chance to own a share of Printify company
Career development opportunities – mentorship, special events, and hackathons
Learning budget as a % of your annual salary
Flexible work schedule, start your workday between 7AM and 11AM
Health insurance (in Latvia and Estonia) and in-office gym to support your well-being
Relocation assistance available
Modern & ergonomic office space in Printify House in Riga
Breakfast and snacks daily with a bonus team lunch on Fridays in Printify House
Join Printify as Email Marketing Specialist