Data Architect and Team Lead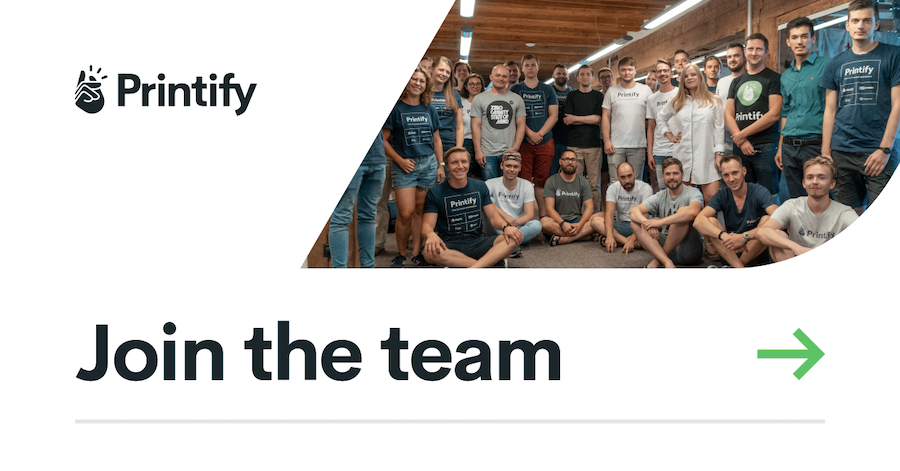 Printify is a high-growth, print-on-demand platform that connects e-commerce merchants and print-on-demand manufacturers. We work in a fast-paced and ever-developing industry with endless growth opportunities.
As a Data Architect at Printify, you'll make it a mission to optimize data usage throughout the company – driving innovation and fueling progress. This initiative entails a close, efficient collaboration with other Product Managers, Analysts, Engineers, and your data team.
The central responsibility as a Data Architect will be to develop, optimize and oversee Printify's conceptual and logical data systems. We are actively considering Snowflake, Stitchdata, Apache Airflow, change data capture, and event streaming solutions target architecture
Effectively communicate findings and recommendations to engineering teams and product managers
Examine and identify database structural necessities by evaluating operations and applications
Architect and oversee data warehouse implementation project
Choose or develop logical data model for data warehouse
Monitor system performance by performing regular tests, troubleshooting, and integrating new features
Recommend solutions to improve database systems
2+ year of hands-on data architecting
3+ years of experience in a database-related position
Strong written & verbal English communication skills
Strong knowledge of database structure systems and data mining
Previous experience managing, consulting or implementing Snowflake DWH (would be preferred)
Degree in Computer Science, Engineering or a similar field
An amazing workplace culture with flexible work scheduling
Stock options
Health Insurance
Career development and growth through training such as events, conferences, and mentorship
A modern office in the center of Riga
Breakfast, snacks, and Friday lunches
International relocation support for international candidates; we cover relocation costs, help with immigration processes, and assist with housing
Join Printify as Data Architect and Team Lead