Copywriter (American English)
Marketing & Communications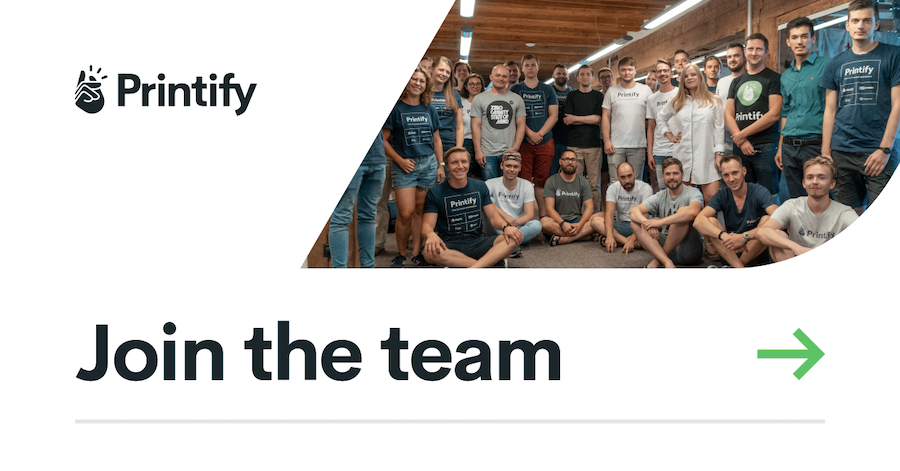 Printify is a high-growth, print-on-demand platform that connects e-commerce merchants and print-on-demand manufacturers. We work in a fast-paced and ever-developing industry with endless growth opportunities.
We are looking for a talented content writer/copywriter to research and write about Printify business, product, and about the general Print-on-Demand and eCommerce industry.
Create written content that will drive leads, awareness, and/or other important metrics (examples include newsletters, blog posts, guides, landing pages, ebooks, infographics, etc.).
Research internal and external resources to identify interesting and relevant topics and trends to write about.
Collaborate with internal stakeholders (e.g. product marketing, sales) to produce relevant content that meets the needs of both the company and our audience.
2+ years of professional writing experience creating business and marketing content in either an agency or in-house creative department, or as a freelancer.
Excellent American English writing and proofreading skills.
Experience writing content that is not only engaging but also drives leads.
Ability to write content that balances readability, actionable tips, and SEO friendliness.
Ability to communicate difficult product concepts and features in a way that a novice can understand.
Ability to write sales content that is not too "salesy".
Good time management skills, including prioritizing, scheduling, and adapting as necessary.
Printifyers come from more than 20 countries
Our team has grown to more than 400 team members (and growing!)
We are the 15th America's fastest-growing company in 2020 (Financial Times)
Join Printify as Copywriter (American English)