Marketing & Communications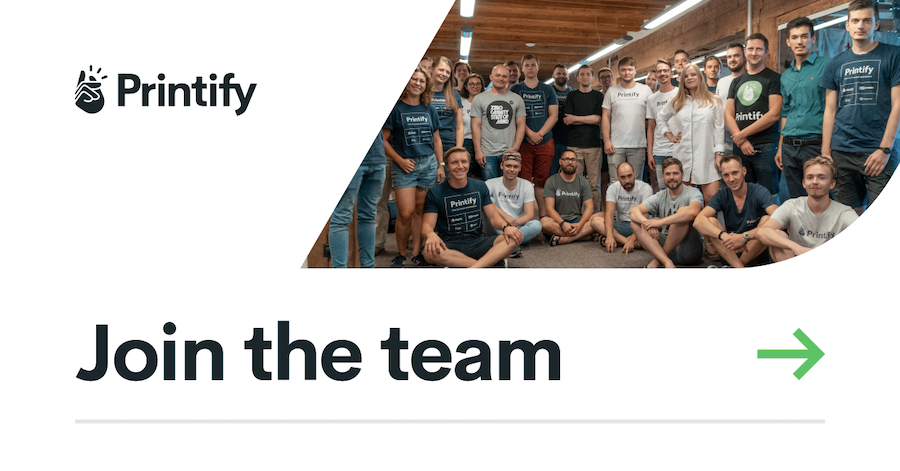 Printify is a high-growth, print-on-demand platform that connects e-commerce merchants and print-on-demand manufacturers. We work in a fast-paced and ever-developing industry with endless growth opportunities.
Develop and oversee the execution of the content teams' data-informed content marketing strategy.
Define content marketing goals, tracking and measuring progress toward goals.
Orchestrate content strategy, development/implementation, processes, and management of all relevant content and assets.
Collaborate cross-functionally with various teams (acquisition, SEO, design, product marketing, etc.) to ensure company objectives are met.
Develop and experiment with new distribution strategies based on consumer insights and data analyses (videos, newsletters, podcasts, etc.).
Provide reports on blog and content performance to make data-driven content development decisions – continuously evaluating and identifying areas for improvement.
Partner with the SEO team to execute long-term SEO strategies
Manage third-party agency relationships to ensure partner capability and performance.
Ensure that technical infrastructure is in place to provide optimal tracking and reporting.
4+ years of experience building, managing, and running content strategy & operations (preferably in a portfolio of technology sites).
An understanding of all things SEO, the ability to extract storylines from keywords, and the capacity to build content that ranks on search engines, driving engagement.
Experience in handling budgets and formulating resourcing plans.A demonstrated ability to grow and nurture a high performing content marketing team.
The leadership skills to define and manage a set of goals involving diverse contributors and content types and the ability to clearly articulate business goals behind the creation of content.
The ability to learn quickly and to adapt to company and industry trends and changes.
Exceptional analytical skills, being able to extract meaning and insights from large amounts of data and make recommendations based on it.
Ability to build and maintain dashboards (e.g. in Excel or Looker) to track business-critical KPIs.
The interpersonal and social skills necessary to align, manage, and possibly even calm a veteran team of established writers, editors, and contributors.
Fluent in English.
Career development opportunities – mentorship, internal meetups & hackathons
Learning budget as a % of your annual salary
Stock options so you own a part of Printify
Flexible work schedule, start your workday between 7AM and 11AM
Health insurance to support your well-being (in Latvia and Estonia)
Remote work is possible and encouraged from anywhere across Europe
International relocation support for international candidates who wish to work in Riga or Tallinn
Modern & ergonomic office space in Printify House in Riga
Access to the gym in Printify House
Free food in Printify House: breakfast, snacks, and Friday lunch
Printifyers come from more than 20 countries
Our team has grown to more than 400 team members (and growing!)
We are the 15th America's fastest-growing company in 2020 (Financial Times)
Join Printify as Content team lead