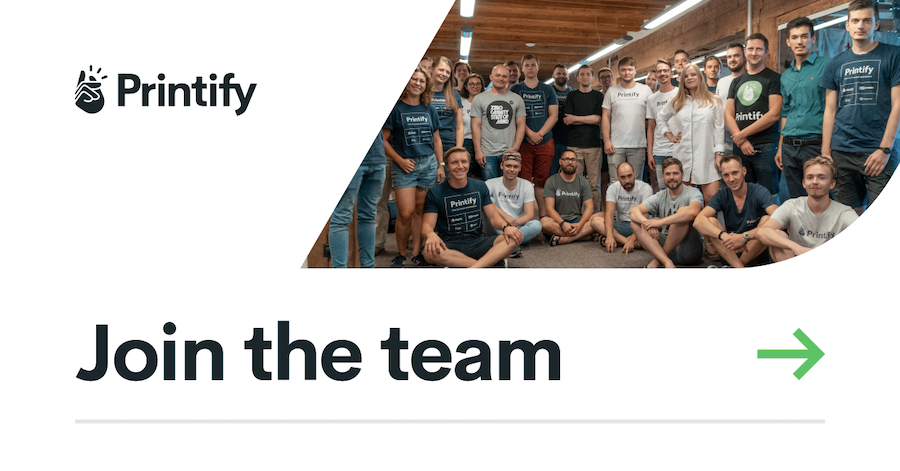 Printify is a high-growth print-on-demand platform that connects e-commerce merchants and print-on-demand manufacturers. We work in a fast-paced, ever-developing industry with endless growth opportunities.
We are looking for an individual to manage all people functions in the company while bringing our people-related efforts to the next level.
Develop and implement strategy of HR operations (learning/development, benefits, internal policies, performance reviews, etc.), taking into account company's growth from 250 to 1000 people over the next year.
Support all departments in all people related questions
Scale current HR team according to the business needs
At least 5 years of experience in a role similar to this one
Expertise in management, compensation, benefits, learning, and development
Ability to develop and execute HR strategies
Strategic problem solver who is capable of dealing with ambiguity and spearheading change
Understanding of how human resources drive business goals
Capable of influencing top decision-makers
Ability to analyze key financial documents and establish metrics that measure the business performance of HR initiatives
Cross-cultural competence
Experience of working in international tech companies with over 500 employees
Experience being a part of high-growth tech company
Excellent English language skills
Background of working experience or education in finance or law is preferred
Stock options so you own a part of Printify
Career development opportunities – mentorship, internal meetups & hackathons
Learning budget as a % of your annual salary
Flexible work schedule, start your workday between 7AM and 11AM
Option to work remotely
Health insurance to support your well-being (in Latvia and Estonia)
Modern & ergonomic office space in Printify House in Riga
Access to gym in Printify House
Free food in Printify House: breakfast, snacks, and Friday lunch
We offer international relocation support for international candidates who wish to work in Riga. Printify covers relocation costs, helps with immigration processes, housing and more.
Printifyers come from more than 20 countries
Our team has grown to more than 400 team members (and growing!)
We are the 15th America's fastest-growing company in 2020 (Financial Times)
Join Printify as Chief People Officer