3D Designer (Product Presentation Squad)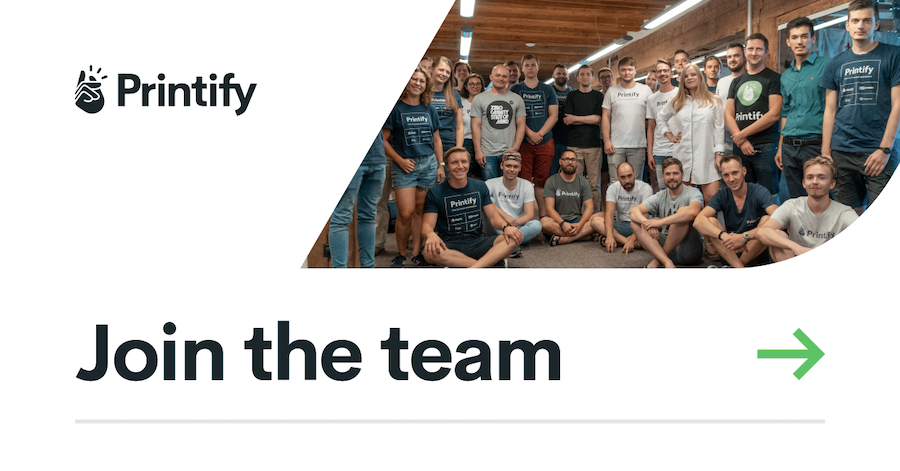 Printify is a high-growth, print-on-demand platform that connects e-commerce merchants and print-on-demand manufacturers. We work in a fast-paced and ever-developing industry with endless growth opportunities.
The Product Presentation team consists of graphic designers, 3D designers, product setup specialists, and analysts. As a part of this team, your primary duties would regard creating UV layouts and developing new products for the Printify Catalog.
We're looking for a 3D designer –
specialised
in creating photorealistic models, textures, materials, lighting, and interior with a proficiency in high-poly modeling, UV layout, and lightning/rendering.
Accurately translate design concepts into 3D models/renderings
Work directly with the Visualization Team to assess and generate 3D models at both photo-real and real-time resolutions
Participate in template and asset development of 3D content
Assist in developing new standards for modeling, texturing, lighting, and rendering of products within the established workflow
Assist with post-production editing on rendered content
Ensure production deadlines and quality control are achieved
Strictly follow team sprint cycles with the aim to achieve set goals
Prioritise tasks to reduce lead time for projects – finalizing multiple projects within a single team sprint
Strong knowledge of Blender and Photoshop
Expertise in UV layout techniques
Ability to create photorealistic product renderings
Capacity to work collaboratively in a fast-paced production environment
Capability to analyze information and report issues
An independent sense of self-motivation
Ability to prioritize and multitask in a dynamic start-up environment
Attention to detail, a willingness to learn, and a motivation for success.
Design-based education is considered a major advantage
Career development opportunities – mentorship, internal meetups & hackathons
Learning budget as a % of your annual salary
Stock options so you own a part of Printify
Flexible work schedule, start your workday between 7AM and 11AM
Health insurance to support your well-being (in Latvia and Estonia)
Remote work is possible and encouraged from anywhere across Europe
International relocation support for international candidates who wish to work in Riga or Tallinn
Modern & ergonomic office space in Printify House in Riga
Access to the gym in Printify House
Free food in Printify House: breakfast, snacks, and Friday lunch
Printifyers come from more than 20 countries
Our team has grown to more than 300 team members (and growing!)
We are the 15th America's fastest-growing company in 2020 (Financial Times)
Join Printify as 3D Designer (Product Presentation Squad)