Our mission is to help merchants make more money with less effort.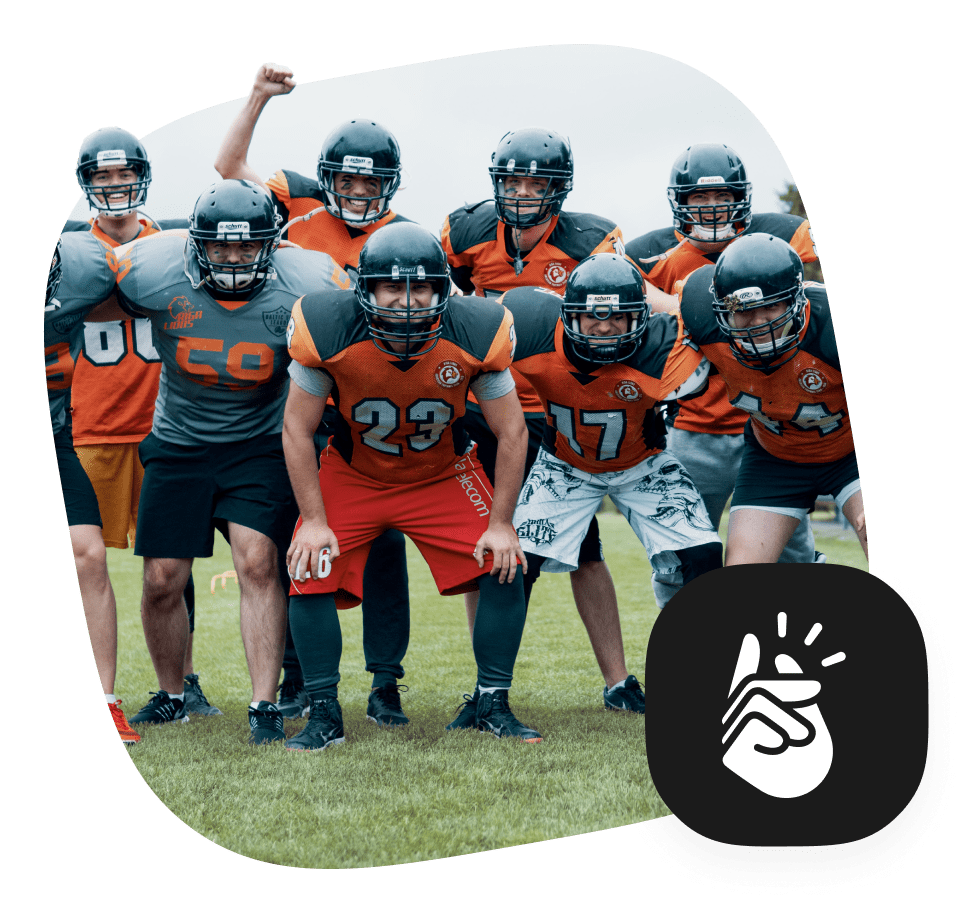 Open positions at Printify:
Do you know anyone that would make a good Printify teammate? We'd like to meet them!
Share one of our job openings with any engineer, product, or design professional

Ask them to mention you in their application form as a referrer

Receive a reward once they've worked with us for three months
We're offering a 500 EUR (via Amazon gift card) for any referred engineer, product, or design specialist that passes their probation period.
Contact us to learn more about this offer!
We want our team relaxed and making big dents in the universe, so we offer generous benefits to make sure they're comfortable while they work.
Printify is proud to be one of the few companies that gives stock options for all its team members. Are you looking for "not only a job" but a place where all your effort, time and work pays off? 
All our team players own part of our company – which means you are working for a bright and rich future.
We're passionate, dedicated and brilliant individuals working in tech-dev, design, marketing, communication, and customer service. We've got amazing talent, drive, and a deep need to do more and to be better. Does this sound like you?
People from 16 different countries work and thrive at Printify – from the United States of America, Latvia, Estonia, Germany, Russia, Ukraine, Nigeria, Hungary, the Dominican Republic, to Uzbekistan – we love diversity and want the smartest people from all around the world to join our team.
Our philosophy is simple. We work like an elite sports team.
Talent wins games, but teamwork and intelligence win championship.
Trust is our most important asset. Opportunities will come to us as we show ourselves deserving of our client's trust.
We strive, fight and live for the sake of reaching a goal, not working a process.
We believe great things can be accomplished with great support.
Learn from greatest minds of Silicon Valley
Printify is backed by incredibly experienced and connected angel investors.

Gokul Rajaram
Product lead at Square
Previously: Facebook, Godfather of Google AdSense

Kevin Lin
Co-founder of Twitch

Steve Chen
Co-Founder of YouTube

Shiva Rajaraman
CTO at WeWork
Previously: Apple, Spotify, Google, Twitter

Katie Jacobs Stanton
Founding Partner of #ANGELS
Previously: Twitter, Times magazine, Google

Benjamin Ling
Founding General Partner at Bling Capital
Previously: Youtube, Facebook, Google

Evan Moore
Co-Founder of DoorDash
Previously: Opendoor

Daniel Graf
VP Product at Uber
Previously: Twitter, Google

Kevin Weil
VP of Product at Facebook
Previously: Instagram, Twitter

Varsha Rao
CEO at Nurx
Previously: Clover, Airbnb, Gap

RJ Pittman
CEO at Matterport
Previously: Ebay, Apple, Google

Bradley Horowitz
VP Product at Google

Joshua Schachter
Consultant at Silicon Valley
Previously: Google, Yahoo
Andrew Lee
Co-Founder of Firebase, Envolve, SendMeHome


Ameet Ranadive
Product Director at Instagram
Previously: Twitter

Dennis Yang
Ex. CEO at Udemy

Ragnar Sass
Co-Founder of Pipedrive

Martin Villig, Markus Villig
Founders of Bolt

Brett Browman
Head of Paid Marketing at Opendoor
Previously: Square
Don't see the position you're looking for?
Name your dream job and send us your resume