Why Should You Put the Time and Effort Into Holiday Marketing?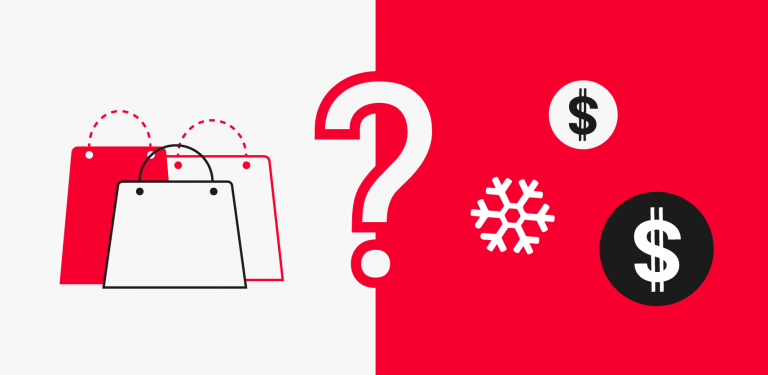 Statistics from Fortunly reveals that the majority of customers in the United States – 60 percent – prefer to purchase holiday gifts for their loved ones online, in the comfort of their home, instead of going to a brick and mortar business.
In other words, your previous, current, and potential customers will be on Google searching for "print on demand sellers" a few weeks or even months before the holidays begin. 
Another statistics revealed by The New York Post suggests that more than half of Americans – 62% to be precise – prefer to receive a holiday gift that's heartwarming and personal over unnecessarily expensive gifts with no true emotion behind them. 
This means that the majority of citizens in the United States will opt for gifts that carry a significant amount of emotional value – which could be a print on demand item – like a personalized t-shirt, jacket, sock or mug, 
For this reason, you need to position your product range and services strategically, if you want to sell to the 62% upsurge of shoppers who will likely flood your store with enquiries and orders. Keep in mind that although taking advantage of the holiday season sounds easy in theory, the reality for some merchants is the demands can be overwhelming! As you will have to juggle multiple tasks such as improving facets of your business like shipping, customer service, and marketing, which can leave you feeling overworked and exhausted. 
Nevertheless, it is a worthwhile activity as the primary aim of any entrepreneur is to grow their business and take it to the next financial level, and the holiday season is the perfect time to achieve this goal.
Holiday Marketing in 2020
Now that you understand why it's important to prepare a marketing plan for the upcoming holiday(s), let's proceed with the actual planning process. 
As stated previously, business during the holiday period will most likely stress you out; however, it's easy to keep a positive mindset when you acknowledge that not only are you growing your business, you're also contributing to the emotional well-being of individuals and families during these festive times. 
Fantastic job learning about Holiday Marketing season. Level up to the next section about selling custom products.