Holiday Marketing on WooCommerce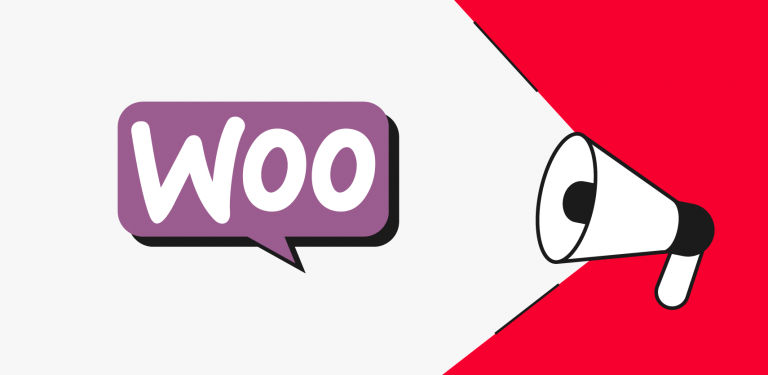 WooCommerce is a platform that's similar to Shopify as it offers a plethora of benefits to its users, giving them the ability to trade their passion for cash in a flexible virtual environment. 
Like every platform, the majority of sellers on WooCommerce experience their most lucrative period during holidays – especially the last quarter – as the website offers numerous ways its users can market their offering. 
Below are a few trustworthy methods to get your online business noticed, resulting in an increase in patronage and a boost in revenue.
Offer New Products or Bundles at Relatively High Prices
There's no need to put a discount on your product if your audience understands its value. The primary ingredient for raising the price of any product is increasing its perceived value in the eyes of your audience. 
However, this tactic is easier to execute if you have a product that's genuinely valuable to your customers. You don't have to be the next Steve Jobs and create an iPhone, but you can use the same strategy in your print on demand business. 
For example, Apple technically releases the same phone every year with a few minor changes made to the model. You can do the same by improving an already existing product and raising the price as well.
Create a Competition That People Actually Want to Win
Trends and contests are two awesome ways to set yourself aside from the competition; however, the reward from the competition should be valuable enough for people to actually want to participate. 
A Common reward can be a high-priced product from your store, a valuable gift card, or any item that you think your audience will find interesting. You can also gather more participants by sharing the competition on social media and encouraging your fans to do the same.
 If the contest gathers enough attention to be newsworthy, you can take things further and write a press release on the event. You can also increase your reputation and appear on the news by making the competition beneficial to society like cleaning the beach, helping an orphanage, or anything of the sort.
Offer Exclusive Deals via Segmented E-mails
This upcoming holiday season is an opportunity for you to reinforce your relationships with previous customers. Getting new buyers is a priority for every business; however, the cost of maintaining a dedicated purchaser is five times less compared to acquiring a new one.  
Therefore, we at Printify recommend that you group your current customers into categories – age, marital status, buying behavior, etc. – and send them a personalized email newsletter with the appropriate content. 
This gesture will go a long way in showing your appreciation for their continuous patronage and also encouraging them to remain loyal customers.
Connect With Non-festive Crowd
While people all over the world unite with their families to celebrate the holidays, some individuals are unfazed by the festivities. 
Some entrepreneurs see these individuals as a market segment that can and should be catered for. Come up with a few ideas and promotions that will resonate with these small sectors without ruining the festive atmosphere. 
This strategy is often effective on Valentine's day, but you can use it on any holiday – whether Christmas or the new year.
Opt For Traditional Media
The majority of e-commerce sites will employ Contemporary methods to reach their target audience during this holiday. You can stand out from the crowd and use a unique method to reach your potential customers.
You can opt for more traditional methods like direct mail which studies reveal is effective for catching the attention of millennials where only 15% of them say they ignore it. 
Another reason why direct mail is an effective strategy is that it is almost impossible to ignore and forget since it stimulates different parts of the brain. The item is physical and it requires more mental commitment of reaching an understanding before dismissing.
Include Live Chat to Your Online Store
Impressive customer service is a crucial factor that will make your online business prosper during this holiday season. This conclusion is based on the fact that your customers will most likely need assistance with navigation or information on a product, and your swift response will be the determining factor that compels them to make a purchase. 
If you have a team dedicated to customer service, you can invest in training them to respond swiftly to complaints and inquiries. Alternatively, you can incorporate a live chat feature to your website which is meant to provide answers to issues instantly. 
Fortunately, WooCommerce has a live chat extension that you can quickly incorporate into your online store and also integrate with Facebook, CRMs, and MailChimp for seamless customer service.
Include a Countdown Timer on Social Media and E-mail
Create anticipation for your holiday products by announcing it to your audience via your social media or email newsletter coupled with a countdown to its release. 
During this countdown period, you can remain relevant by providing value to your audience through interesting content like holiday cooking recipes, strategies for planning a successful part, or funny – but relevant – videos. 
You can also offer special deals and discounts on previous products as your audience awaits your new holiday special. 
Offer a Special Service That's Exclusive to the Holidays
Including special services that your customers don't have to pay for, is a great way to ease the burden associated with the holidays – especially for young parents. For example, an eCommerce fashion store for women can become a temporary consultant on what to wear during the holiday or what gift to buy for females. 
However, if your print on demand business cannot offer such an addition, consider partnering with another business that offers the service you wish to render. 
Alternatively, you can offer products that help your customers go through the busy week with little to no hassle or provide the option that allows your customers to order a handwritten card for their loved ones. The primary aim of offering these services is to glue your name to the back of your customer's mind so that when the holiday begins, you're their go-to retailer.