Holiday Marketing on Wix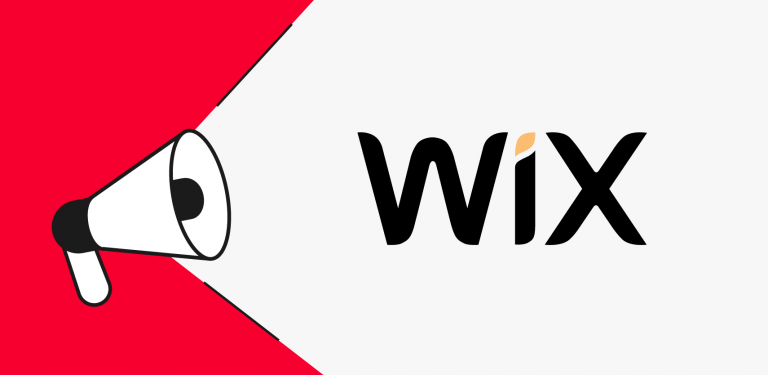 Up next, we have Wix, an online platform that makes it possible for entrepreneurs to trade their craft in exchange for money. However, the primary ingredient for success on Wix is planning – very early planning. 
If you're a fairly small print-on-demand retail business that's yet to make a name for itself, this section will provide you with several marketing tips and tricks to enable you to achieve your financial goals during this festive season. 
So without wasting any time, here are some of the most effective marketing ideas you can incorporate into your online store during the holiday season:
Beautify Your Social Media Channels
Similar to how you decorate the Christmas tree and set up the lights in your front yard, it's essential for you – as a businessperson – to beautify your social channels. This gesture is a symbol to your visitors and customers that you're aware of the festive period and are going all out. 
The first step to begin redecorating your social media page/profile is to pull out your laptop and begin working on some holiday content like adding a photograph that features something related to the season like Christmas presents or Easter eggs. 
Irrespective of the kind of content that you create and upload to your store's social media page, ensure that your endeavour's are geared toward filling your profile with joy and excitement.
Redesign Your Logo With a Holiday Theme
A logo is the most important piece of branding equipment in your business since it occupies a very critical position in your company. As your business's ambassador, it makes sense that your logo should reflect the festive season that your online store and its customers are celebrating. 
You don't have to change the entire logo like how Google's emblem constantly adapts to the occasion. Simple changes like replacing the "I" or "o" of your logo with candles or placing a Christmas hat on the item is sufficient to send the message. 
Harness the Power of Hashtags
One way to get people to talk about your business in online forums is to use or create a hashtag that's both unique and relevant to your audience. 
Several hashtags exist on the internet – especially Twitter and Instagram – that can help you create the buzz that you desire. However, creating a unique Hashtag that's relevant to the event, your business, and your audience will gradually become viral in your favour.
For example, if your -print -on- demand business desires to hold a costume contest, the requirements to participate will most likely be: participants must wear or display your products on social media, and must use the created hashtag. This action will gradually generate traction, thereby attracting more participants who'll get connected to your business via the methods. 
Send a Free Greeting Card
For several years, email marketing has remained the best and most profitable form of promotion. In fact, more than 80% of corporate professionals claim that it generates more customers than any digital medium available today. 
Besides being effective, it is technically free or relatively cheap to implement. For this reason, try sending a beautifully designed greeting card to your most valuable customers during this holiday. This method creates a sense of recognition and shows to your customers that you appreciate their continuous patronage. 
You can also take things a little further and include some of the suggestions below.
Animation or GIF

Attach a free holiday gift, most likely one of your products 

Enrich the virtual greeting card with warm warm holiday wishes and photos

Use the opportunity to suggest a product based on their previous buying habit.
Any competition will suffice, even if it's an ugly sweater or goofy couple contest, the activity will generate enough buzz for your business.  
This concept is similar to the hashtag example as they both go hand in hand. However, the main difference between both strategies is that this one is more incentivizing. You need to offer the participants a reward in return, whether it's a valuable gift card, a product from your store, or featuring them on your social media page. 
Executing this strategy is relatively tricky; however, there are a few tips to keep in mind. These include:
Compel your audience to participate with a price

Think carefully about the rules and present them plainly to the participants 

Promote the contest via multiple. Platforms like social media and email newsletters 

Always acknowledge the winner publicly – on your blog, social media, anything of the sort.
Use Lightbox to Inform Your Visitors About Upcoming Sales
Lightbox is a digital tool on Wix which displays interactive messages on your online store immediately after a visitor enters the website. 
So if you're hosting a sale, this message will drive the visitor(a) to make a purchase from your website upon entry. It's simple, prompt, and effective. 
Compose Multiple Holiday-Themed Blog Post
Blogging is an excellent way to increase your store's visibility as the keywords rank the website higher on search engines, making it visible to users worldwide. Coming up with a topic shouldn't be difficult as long as it's centered around your business and relevant to the holiday. For example, you can write about the top print on demand keepsakes for parents or a recipe guide for homemade chocolate cookies.