Holiday Marketing on Shopify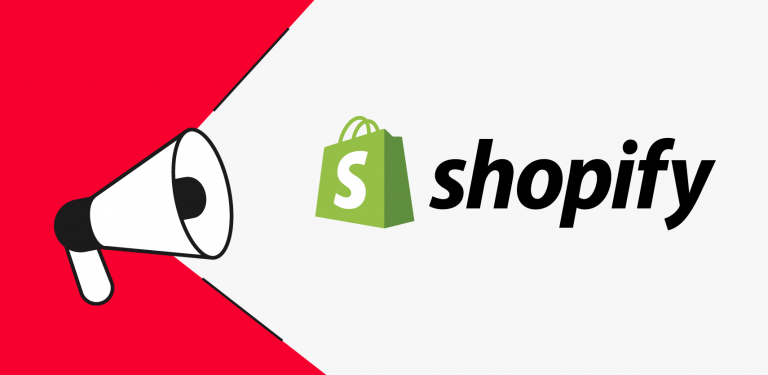 The first on this list is Shopify, and below are a few marketing tips for you to apply or draw inspiration for your own marketing campaign.
It's crucial to inspect your Shopify website in preparation for the upcoming influx of traffic by checking its loading speed, removing broken links, compressing large images to improve loading times and modify the platform to support mobile phones.
The next step is to create a sure-fire holiday marketing campaign covering strategies like an email newsletter, social media advertisements, text messages reminders, relevant landing pages, and modified website banners.
Your holiday marketing campaign will be successful in Shopify if your products are attractive enough for potential buyers. For this reason, it's recommended that you offer discounts and create irresistible deals along with your usual Shopify pricing strategies to direct your visitor's buying decision. 
However, while you engage in this tactic, ensure you use Shopify's inventory software to keep track of your stock so that you don't oversell your items. 
Holidays are coming, and people are on the hunt, looking for the gift to purchase for their kids, friends, co-workers, and loved ones. You can be their saving grace by suggesting the best items you think will make a worthwhile present. 
For example, you can modify your title and Tags to include keywords like "gifts for mom," "gift for dad," "unisex gifts for kids," etc. These suggestions will solidify your relationship with your previous customers since you saved them time and offered a reliable recommendation. 
Simultaneously, this method proves reliable to New customers as well; however, you'll need to lure them to your site with Google and social media ads. 
Irrespective of the recent economic blow dealt by the Coronavirus on a global scale, the holidays remain an expensive time of the year, with people spending close to $1000 on a single item. This spending habit makes it possible for you to use psychological eCommerce marketing tactics to raise your products' perceived value and drive their hands towards making a purchase.
You can accomplish this goal by advertising holiday bundles on your print on demand Shopify store. 
For example, you can pair a popular item with another of the same value and present them alongside free shipping offers and at a discounted rate. Free shipping isn't entirely free as the shipping rates are embedded into the holiday gift price, giving the illusion that it is free.
Offering instant shopping is an excellent tactic that has proven to work since Amazon presents "fast, free, and convenient delivery options this holiday season." on their platform consistently. 
When combined, these keywords increase your products' perceived value while appealing to the natural human need to avoid risk and stay safe.
However, while this offer seems easy and tempting to include in your store, it is relatively difficult since transportation is one of the top five problems online businesses face during the holiday. Season. 
Fortunately, you can execute this plan by considering the following:
Use social media, Google Ads, and on-site banners to create awareness about your free and fast shipping options.
Keep your customers up to date on the delivery speed by including a countdown timer after their purchase or by sending consistent updates on the location of their package immediately after it's been ordered.
Replicate your free and swift delivery offer by qualifying for shipping programs in places like Walmart. However, this offer is only applicable if you're a multi-channel Shopify seller.
If your plans for free and swift delivery aren't entirely successful, you can redeem yourself by offering your customers store credits that they can exchange on your website. 
However, if you need help fulfilling orders free and swiftly, you'll need to partner with delivery companies. Printify offers you to handle everything – production and shipping. 
Before the holiday season kicks into full gear, you can use email campaigns to create a buzz for your upcoming products and send personalized messages to strengthen the connection between you and your previous customers. 
Some other useful ways to use email marketing during the festive period include:
Reconnecting with your previous customers and informing them of new products, loyalty schemes, and exclusive discounts.
Build relations with new customers and attract them to your website with information on holiday deals and new products.
Compel customers that abandoned their carts to complete their purchase before leaving.