Holiday Marketing on Etsy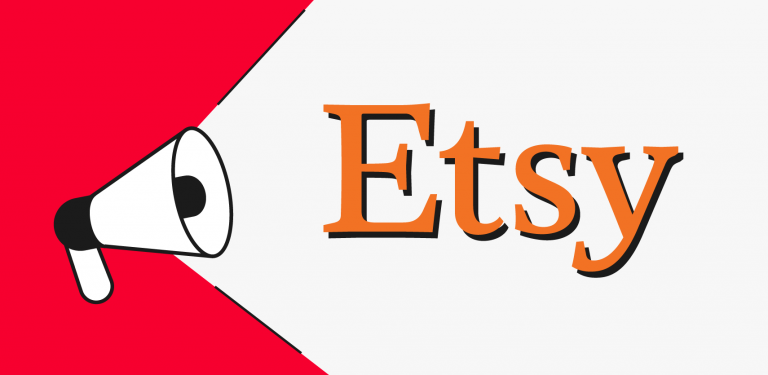 If Etsy is your preferred platform for selling your products online, this section will prove valuable to you as it provides the dos and don'ts required to rack up a sleigh full of orders.
According to data in 2019, Etsy.com was flooded with 45.7 million active buyers who repeatedly purchase goods for both personal and commercial use via the platform. This statistic revealed that the platform is a good mine and the perfect place to begin your eCommerce journey. 
Below are a few marketing tips to help you prosper on the platform and receive a Spike in your bottom line:
Consider sharing photographs of your products in occasional scenes or with snowy components to give them a festive Christmas touch. This action can help you convince your customers to see your offerings as relevant to the season. 
Don't forget to include significant hashtags to get discovered by more individuals besides your supporters. Go live! Facebook and Instagram both have extraordinary live video capabilities. Consider displaying a portion of your print on demand products in a Facebook or Instagram Live video to offer purchasers a chance to see your items. Additionally, you can repost your Live videos to your profile after they're finished, drawing in potential customers who might not have had the opportunity to tune in during the live event.
Look For Marketing Patterns
With the special holiday season drawing closer, and most shopping happening via eCommerce websites, more customers will be searching for assistance to make the holiday experience exceptional. 
For this reason, you need to study the previous marketing activities of your online business and other corporations to discover what patterns made them visible to their audience. It is an insightful way to develop your own marketing strategy. 
Etsy Ads can help make your products more conspicuous for many potential customers looking for items to purchase on the site. The platform helps manage your ad money by spending it according to your financial plan and timeline to maximize your ROI. In other words, you can set a daily budget while Etsy spends that budget most effectively: thereby helping you boost your exposure on the platform.
In other words, you have the ability to set a daily budget while Etsy spends that budget in the most effective way: thereby helping you boost your exposure in the platform.
Communicate Your Customer Service Clearly
Before the main part of the holiday season begins, set time aside to inspect your products as well as your ability to fulfil orders in bulk. At this point, make sure that your delivery, returns, and "last order before the special holiday seasons" are obvious and visible to your customers. This action builds trust between you and your audience as it prepares their minds on what to expect.
Attract Customers With Coupons
Show your customers that you value their patronage and give them an irrefutable reason to return to your shop with a "Thank You" coupon. Etsy will consequently send the coupon to your customer(s) 24 hours after you mark a request as complete, to encourage continuous patronage. You can create your coupon by utilizing the "Sales and Coupons" tool, then check the box beside the "Send as thank you" option. 
You can likewise send a coupon by email to customers who set one of your products as their "Favourite" or that have an item in their shopping cart that hasn't been paid for yet.
Partake in Etsy-Wide Sales Occasions
Everybody enjoys discounts, particularly when the calendar is loaded with extraordinary shopping events like Work Day, Black Friday, Cyber Week, and Boxing Day (UK, CA), which are popular reasons for attracting customers via discounts. Participating in Etsy-various sales occasions can assist you with attracting potential customers who are in store to get the best deals for themselves. 
You can also increase the number of traffic that reaches your site by sharing your store's information on social media, ads, blog posts, and newsletters.
Next, I'd Like to Take a Look at Holiday Marketing Tips on Ebay. Are You Ready?