Top 5 Tips for POD Success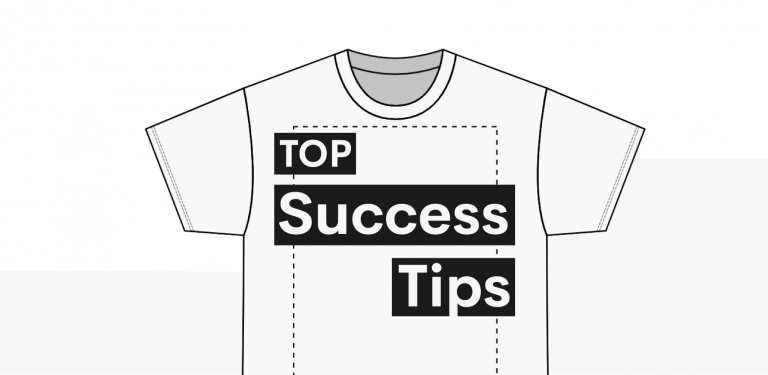 1. Pick Your Products and Materials Carefully
The same design can appear different after printing on two different products. This, in large part, depends on the material printed.
For example, one t-shirt style may have awesome ink absorption, resulting in a sharp-looking finish. However, that same design on another product (maybe a thick hoodie), might appear faded out because that same ink doesn't take as well. This discrepancy can be due to the fabric used (cotton, polyester, rayon, etc.), the thickness of the cloth, differences in dying technologies/processes, and other factors.
An easy way to dodge this pitfall is to order a sample of a product before selling. This way, there will be a physical representation of that product and its design.
2. Use High-Quality Designs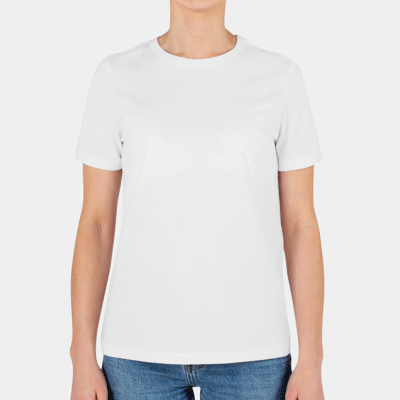 A poor, low-resolution design will almost always produce a low-quality print. Make sure designs are of a high enough resolution to (meaning they look great) avoid this problem. Lastly, consider your background color for different styles of products:
Direct-to-Garment Products: For DTG items, we recommend using transparent backgrounds.
All-over-Print Products: For pieces destined to be printed all over, it's a good idea to have a solid white background.
Avoid small details (may come out blurry), for mugs especially. Artwork should be no smaller than 3px (otherwise known as 0.75pt, 0.25mm, or 0.001in)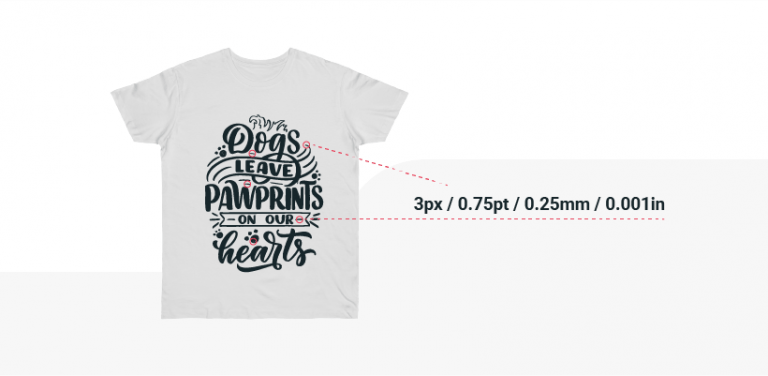 3. Weigh the Difference Between Digital Artwork and Photos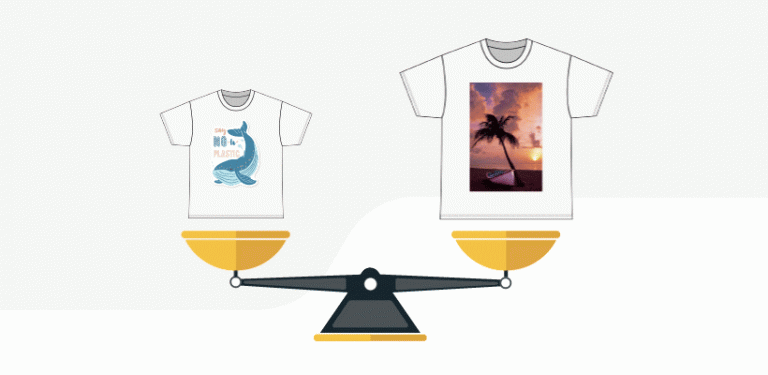 Digital artwork will almost always look better than a photo. After all, that imagery is already generated via computer. Photos, on the other hand, have to be converted into a computer-friendly file first. So, if a designer has the choice, stick to digital vectors rather than photos.
The recommended pixel sizes in the product generator include the print area with a "bleed area". Be advised that the generator might rescale a design to fit these printable areas. If this occurs and is unwanted, scale the artwork up to cover those bleed area. However, this may result in a  change of quality,
5. Troubleshoot Your Text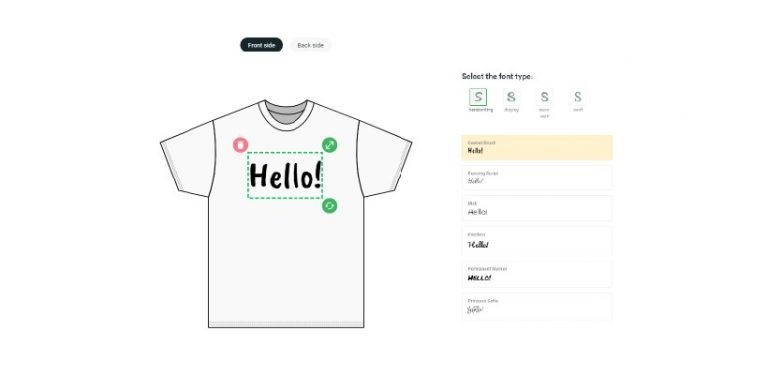 It's an easy thing to add or modify custom text relative to Printify products. Within the mockup generator, there's a prompt for adding text right next to the "Add your design" button called "Custom Text". From there, it's the work of a moment to change text size, color, or modify the message.
Follow This Guide, so That You and Your Customers Have Access to the Highest Quality Products.