Hướng dẫn thực chiến A-Z cho Etsy newbie
Printify sẽ gửi tới Etsy newbie cuốn ebook khi bạn có ít nhất 1 đơn hàng thành công với Printify.
Cuốn ebook chia sẻ kinh nghiệm thực tế, từ thành công và thất bại, của một Etsy seller.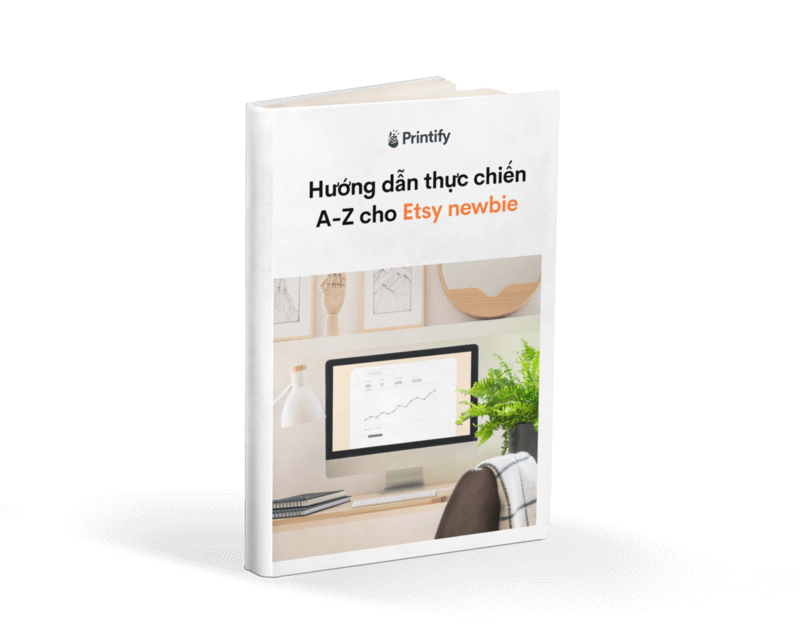 Chuỗi video về Hướng dẫn bán hàng tại Etsy A-Z
Nếu bạn chưa có đơn hàng với Printify để nhận ebook, bạn có thể xem dưới đây nội dung về Hướng dẫn kinh doanh trên Etsy A-Z và một số nội dung hữu ích khác về kinh doanh online từ kênh YouTube chính thức của tác giả cuốn ebook, anh Lê Duy Quang.
Bạn chỉ có thể nhận được ebook khi đã làm đúng hướng dẫn.
Printify là một mạng lưới các nhà in trên toàn thế giới. Printify kết nối người bán print-on-demand với các nhà in trên toàn cầu (Mỹ, Anh, Úc, Canada, châu Âu, Trung Quốc) để in ấn và vận chuyển đơn hàng đến người mua.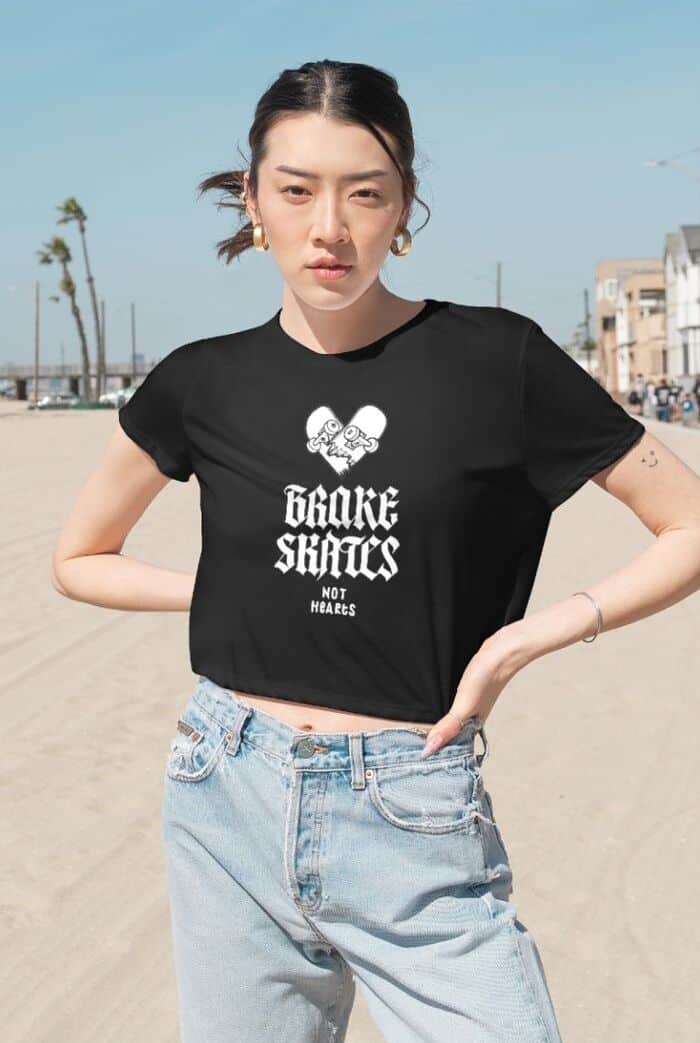 INTERPRETATION AND DEFINITIONS
Interpretation
The words of which the initial letter is capitalized have meanings defined under the following conditions. The following definitions shall have the same meaning regardless of whether they appear in singular or plural.
Definitions
For these Terms and Conditions:
Country refers to: Delaware, United States.
Company (referred to as either "the Company", "Printify", We", "Us" or "Our" in these Terms and Conditions) refers to Printify, Inc., 108 West 13th Street, Wilmington 19801, Delaware.
Device means any device that can be used to receive and use the eBook such as a computer, a cellphone, or a digital tablet.
eBook refers to the book written by the author LÊ DUY QUANG, the title: Mẹo Hay – Hướng Dẫn Từ A – Z, Bài Học Thất Bại & Thành Công – Làm Thế Nào Để Có Nhiều Tài Khoản Etsy Từ 100 – 9,000 Sales Cho Người Mới (the title in English: Tips And Tricks: Guiding From A to Z, Lessons From Failure To Success to Build 100 to 9,000 sales for Beginners on Etsy).
eBook Author refers to LÊ DUY QUANG.
Service refers to the delivery of the eBook and granting the license to use the eBook for personal purposes.
Terms and Conditions (also referred to as "Terms") mean these Terms and Conditions that form the entire agreement between You and the Company regarding the delivery, receiving, and using the eBook. An indispensable part of the Terms are Terms of Service available at https://printify.com/terms-of-service/, Intellectual Property Policy available at https://printify.com/intellectual-property-policy/ and Privacy Policy available at https://printify.com/privacy-policy/ which represent the entire agreement and understanding between You and Company.
You or Your means the individual receiving and using the eBook, or the company, or other legal entity on behalf of which such individual is receiving and using the eBook, as applicable.
ACKNOWLEDGMENT
These are the Terms and Conditions governing the agreement that operates between You and the Company. These Terms and Conditions set out the rights and obligations of the eBook receivers and users regarding the use of the eBook.
The receiving and usage of the eBook are conditioned on Your acceptance of and compliance with these Terms and Conditions. These Terms and Conditions apply to all users and others who receive and use the eBook.
By applying to receive the eBook, receiving or using the eBook You agree to be bound by these Terms and Conditions. If You disagree with any part of these Terms and Conditions then You may not receive and use the eBook.
You represent that you are over the age of 18. The Company does not permit those under 18 to use the services provided by the Company.
You acknowledge that after receiving the eBook, You will not receive any royalties or payments of any kind by using the eBook for the purposes not allowed by these Terms or by violating the conditions of these Terms, or by using the eBook in any manner which is incompatible with the rights granted to You subject to these Terms.
YOUR INFORMATION
If You wish to receive the eBook, You will be asked by filling out the registration form (available at https://printify.com/ebook-mien-phi-cho-printify-etsy-newbie) to supply certain information, including, without limitation: your Printify account email, your Facebook account.
You represent and warrant that (i) You have the legal right to use any payment method(s) added to Printify account; and that (ii) the information You supply to Us is true, correct, and complete.
We reserve the right to refuse or cancel Your application to receive the eBook if fraud or unauthorized or illegal activities or non-compliance with these Terms is suspected.
Compliance conditions for receiving the eBook
To receive the eBook, You need to meet 1 of 2 below-mentioned conditions:
a)

You need successfully synchronize Your store to Printify account.

b)

You have successfully added the payment method to Printify account.
After You have filled out the registration form and the Company has checked Your compliance with the compliance conditions for receiving the eBook, the Company will send the eBook to the email registered in Your Printify account.
The eBook will be sent in the format: .PDF. You shall check whether your Device supports respective file format.
PRICE POLICY
The Company will not charge You for delivering the eBook and granting the license to use the eBook subject to the precondition that You comply with compliance conditions stipulated by these Terms. 
The Company reserves the right to revise its price policy without notice at any time.
We reserve the right at any time to modify or discontinue the delivery of the eBook and license to use the eBook without notice at any time.
We shall not be liable to You or to any third party for any modification, price policy change, suspension, or discontinuance to delivering the Service.
GENERAL LICENSE
The eBook will remain the sole and exclusive property of the Company. Under these Terms when the Company delivers to You and You receive the eBook, You have been granted a nonexclusive, revocable, worldwide, without the right to sublicense, free license to use the eBook for personal, non-commercial purposes.
Prohibited use
Under these Terms You are not authorized, granted and do not have the right to communicate the eBook to the public, to broadcast the eBook, publish, republish, copy, reproduce, sell, distribute and otherwise use, re-use the eBook, create derivative works of, publicly display, digitally transmit, distribute a copy of eBook partly (e.g. the individual chapter) or in whole in print or electronic form to unauthorized persons, including the distribution of a copy for noncommercial and commercial purposes, exercise any other present or future rights in the eBook, in whole or in part in any format, whether now known or hereafter discovered, including but not limited to electronic and print editions throughout the world, in all languages and in all media of expression now known or later developed, and to license or permit others to do so.
In addition to other prohibitions as set forth in these Terms, You are prohibited from using the Service: (a) for any unlawful purpose; (b) to solicit others to perform or participate in any unlawful acts; (c) to violate any international, federal, provincial or state regulations, rules, laws, or local ordinances; (d) to infringe upon or violate our intellectual property rights or the intellectual property rights of others; (e) to submit false or misleading information; (f) to upload or transmit viruses or any other type of malicious code that will or may be used in any way that will affect the functionality or operation of the Service or of any related website, other websites, or the Internet; (g) to spam, phish, pharm, pretext, spider, crawl, or scrape; (h) for any obscene or immoral purpose; or (j) to interfere with or circumvent the security features of the Service or any related website, other websites, or the Internet.
You shall not use any of the economic rights of the Company associated with the eBook apart from those which are granted to You under these Terms without written permission (license) granted by the Company.
COOPERATION
At the Company's request, You shall (a) cooperate with and assist the Company in maintaining, protecting, and enforcing the Company's rights in the eBook, and (b) furnish, execute, and deliver to the Company any documents deemed necessary or appropriate by Company in its discretion to carry out the purpose of these Terms.
INTELLECTUAL PROPERTY
The delivery of the Service is protected by copyright, trademark, and other laws of both the Country and foreign countries.
Our trademarks and trade names may not be used in connection with any product or service without the prior written consent of the Company.
You should obey and comply with applicable copyright regulations concerning the irrevocable moral rights of the eBook Author (e.g. the right to be recognized as the author etc.). You are prohibited to remove, cover, overlay, obscuring, blocking, or changing any copyright notices, legends, or terms of use to the eBook.
LIMITATION OF LIABILITY
NOTWITHSTANDING ANY DAMAGES THAT YOU MIGHT INCUR, THE ENTIRE LIABILITY OF THE COMPANY UNDER ANY PROVISION OF THIS TERMS AND YOUR EXCLUSIVE REMEDY FOR ALL OF THE FOREGOING SHALL BE LIMITED TO THE AMOUNT OF 100 USD.
TO THE MAXIMUM EXTENT PERMITTED BY APPLICABLE LAW, IN NO EVENT SHALL THE COMPANY BE LIABLE FOR ANY SPECIAL, INCIDENTAL, INDIRECT, OR CONSEQUENTIAL DAMAGES WHATSOEVER (INCLUDING, BUT NOT LIMITED TO, DAMAGES FOR LOSS OF PROFITS, LOSS OF DATA, OR OTHER INFORMATION, FOR BUSINESS INTERRUPTION, FOR PERSONAL INJURY, LOSS OF PRIVACY ARISING OUT OF OR IN ANY WAY RELATED TO THE USE OF OR INABILITY TO USE THE SERVICE, THIRD-PARTY SOFTWARE AND/OR THIRD-PARTY HARDWARE USED WITH THE SERVICE, OR OTHERWISE IN CONNECTION WITH ANY PROVISION OF THIS TERMS), EVEN IF THE COMPANY OR ANY SUPPLIER HAS BEEN ADVISED OF THE POSSIBILITY OF SUCH DAMAGES AND EVEN IF THE REMEDY FAILS OF ITS ESSENTIAL PURPOSE.
SOME STATES DO NOT ALLOW THE EXCLUSION OF IMPLIED WARRANTIES OR LIMITATION OF LIABILITY FOR INCIDENTAL OR CONSEQUENTIAL DAMAGES, WHICH MEANS THAT SOME OF THE ABOVE LIMITATIONS MAY NOT APPLY. IN THESE STATES, EACH PARTY'S LIABILITY WILL BE LIMITED TO THE GREATEST EXTENT PERMITTED BY LAW.
"AS IS" AND "AS AVAILABLE" DISCLAIMER
THE SERVICE IS PROVIDED TO YOU "AS IS" AND "AS AVAILABLE" AND WITH ALL FAULTS AND DEFECTS WITHOUT WARRANTY OF ANY KIND. TO THE MAXIMUM EXTENT PERMITTED UNDER APPLICABLE LAW, THE COMPANY, ON ITS OWN BEHALF AND ON BEHALF OF ITS AFFILIATES, EXPRESSLY DISCLAIMS ALL WARRANTIES, WHETHER EXPRESS, IMPLIED, STATUTORY, OR OTHERWISE, WITH RESPECT TO THE SERVICE, INCLUDING ALL IMPLIED WARRANTIES OF MERCHANTABILITY, FITNESS FOR A PARTICULAR PURPOSE, TITLE AND NON-INFRINGEMENT, AND WARRANTIES THAT MAY ARISE OUT OF COURSE OF DEALING, COURSE OF PERFORMANCE, USAGE OR TRADE PRACTICE. WITHOUT LIMITATION TO THE FOREGOING, THE COMPANY PROVIDES NO WARRANTY OR UNDERTAKING, AND MAKES NO REPRESENTATION OF ANY KIND THAT THE SERVICE WILL MEET YOUR REQUIREMENTS, ACHIEVE ANY INTENDED RESULTS, BE COMPATIBLE OR WORK WITH ANY OTHER SOFTWARE, APPLICATIONS, SYSTEMS, OR SERVICES, OPERATE WITHOUT INTERRUPTION, MEET ANY PERFORMANCE OR RELIABILITY STANDARDS OR BE ERROR-FREE OR THAT ANY ERRORS OR DEFECTS CAN OR WILL BE CORRECTED.
WITHOUT LIMITING THE FOREGOING, NEITHER THE COMPANY MAKES ANY REPRESENTATION OR WARRANTY OF ANY KIND, EXPRESS OR IMPLIED: (I) AS TO THE OPERATION OR AVAILABILITY OF THE SERVICE, OR THE INFORMATION, CONTENT, AND MATERIALS INCLUDED THEREON; (II) THAT THE SERVICE WILL BE UNINTERRUPTED OR ERROR-FREE; (III) AS TO THE ACCURACY, RELIABILITY, OR ACCURACY OF ANY INFORMATION OR CONTENT PROVIDED THROUGH THE SERVICE; OR (IV) THAT THE SERVICE, ITS SERVERS, THE CONTENT, OR E-MAILS SENT FROM OR ON BEHALF OF THE COMPANY ARE FREE OF VIRUSES, SCRIPTS, TROJAN HORSES, WORMS, MALWARE, TIMEBOMBS OR OTHER HARMFUL COMPONENTS.
SOME JURISDICTIONS DO NOT ALLOW THE EXCLUSION OF CERTAIN TYPES OF WARRANTIES OR LIMITATIONS ON THE APPLICABLE STATUTORY RIGHTS OF A CONSUMER, SO SOME OR ALL OF THE ABOVE EXCLUSIONS AND LIMITATIONS MAY NOT APPLY TO YOU. BUT IN SUCH A CASE THE EXCLUSIONS AND LIMITATIONS SET FORTH IN THIS SECTION SHALL BE APPLIED TO THE GREATEST EXTENT ENFORCEABLE UNDER APPLICABLE LAW.
INDEMNITY
You will indemnify and hold the Company and its officers, agents, and employees, harmless from any costs, damages, expenses, and liability caused by Your use of the Service, Your violation of these Terms, or Your violation of any rights of a third party through the use of the Service. We and Our licensors reserve the right, at Our own expense, to assume the exclusive defense and control of any matter otherwise subject to indemnification by You (without limiting Your indemnification obligations with respect to that matter), and in that case, You agree to cooperate with our defense of those claims.
GOVERNING LAW
The laws of the State of Delaware (United States), excluding its conflicts of law rules, shall govern these Terms and Your use of the Service.
DISPUTES RESOLUTION
If You have any concerns or disputes about the Service, You agree to first try to resolve the dispute informally by contacting the Company.
UNITED STATES LEGAL COMPLIANCE
You represent and warrant that (i) You are not located in a country that is subject to the United States government embargo, or that has been designated by the United States government as a "terrorist supporting" country, and (ii) You are not listed on any United States government list of prohibited or restricted parties.
SEVERABILITY AND WAIVER
Severability
If any provision of these Terms is held to be unenforceable or invalid, such provision will be changed and interpreted to accomplish the objectives of such provision to the greatest extent possible under applicable law and the remaining provisions will continue in full force and effect.
Waiver
Except as provided herein, the failure to exercise a right or to require the performance of an obligation under these Terms shall not effect a party's ability to exercise such right or require such performance at any time thereafter nor shall the waiver of a breach constitute a waiver of any subsequent breach.
CHANGES TO THESE TERMS AND CONDITIONS
We reserve the right, at Our sole discretion, to modify or replace these Terms at any time without any prior notice. It is Your responsibility to check Printify's website periodically for changes: https://printify.com/ebook-mien-phi-cho-printify-etsy-newbie).
CONTACT US
If you have any questions about these Terms and Conditions, You can contact us: