A custom hoodie dress is the epitome of comfort. Whether chillin' at home or hitting the town, this pair of customizable, versatile sweatshirt dresses will keep your customers warm and comfortable.
Our Custom Hoodie Dresses
You'll find two types of sweatshirt dresses in our catalog: one is made of medium-heavy 100% polyester fabric that's perfect for the all-over-print technique and starts from $32. This poly dress is available in 5 versatile sizes – from S to 2XL, and is a more relaxed fit. Because this hoodie dress is made for all-over designs, it comes in one color, white, that really allows your seam-to-seam designs to pop.
Our second dress is made from a poly-cotton blend material that's as soft as a cloud and great for direct-to-garment printing. It starts at $48 and is available from XS to XL and is a more snug fit. This versatile hoodie dress is available in two colors, black and gray, and comes with a spacious front pocket.
Both dresses are made of heavy-duty fabrics that will make your designs shine and retain their color and shape wash after wash, wear after wear.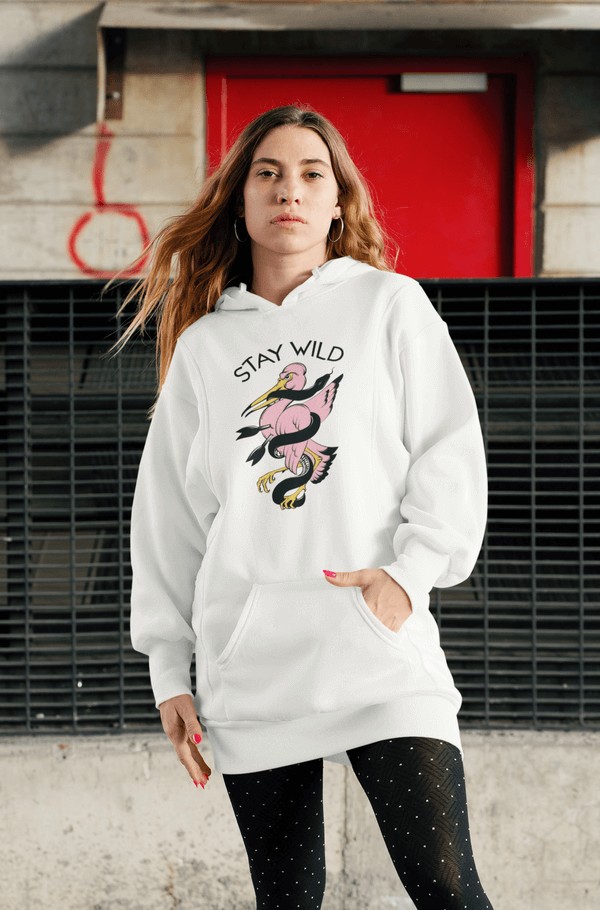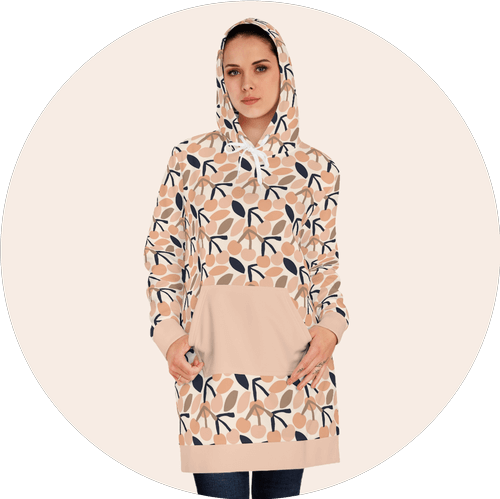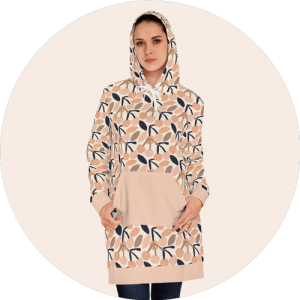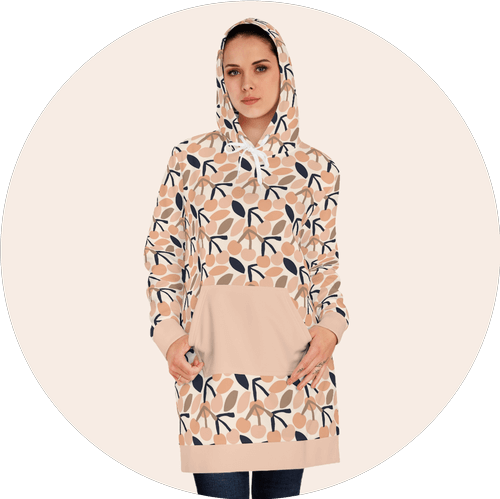 Dive Into the Trendy Market of Hoodie Dresses
Move over sweatpants, there's a new player in town: people are going nuts for sweatshirt dresses. Think elongated, oversized sweatshirts that go as low as the mid-thigh, and you've got yourself a fierce hoodie dress.
This ingenious item of clothing is great as home wear with fluffy socks and a messy bun, or dressed up with chunky boots or custom sneakers. Some fashionistas even go as far as wearing thigh-high boots with their beloved oversized sweatshirt dress – and it's a banging look.
A hoodie dress is so easy to wear, it's virtually impossible to get it wrong. It's also a great transitional piece – as we're rapidly going into spring, it can be worn over skinny jeans or leggings and with an oversized denim leather jacket for a super warm yet trendy look. Add your fave accessories to the equation and you got yourself an outfit for almost any occasion.
Create Your Own Custom Hoodie Dresses!
Start Selling the Custom Hoodie Dress With Print-On-Demand
With Printify, selling any item from our catalog is extremely easy. It's a straightforward, five-step process:
Integrate Your Store and Sell With Printify
Create custom candles and sell them on any sales channel you prefer – Printify integrates with all the top players. Choose the best site to sell on, integrate it with Printify, and set up high-ranking listings with ease.
Choose Your Print Provider
With Printify, you've got world-class print providers at your fingertips. We love laying low and letting your business shine: your customers will only see your brand and your design when you make your own shirt and sell it online. Make your own shirts come to life with over 80 printing providers from all over the world – US, Canada, Europe, and even Asia. This means shorter delivery times and lower shipping costs no matter where your clients are.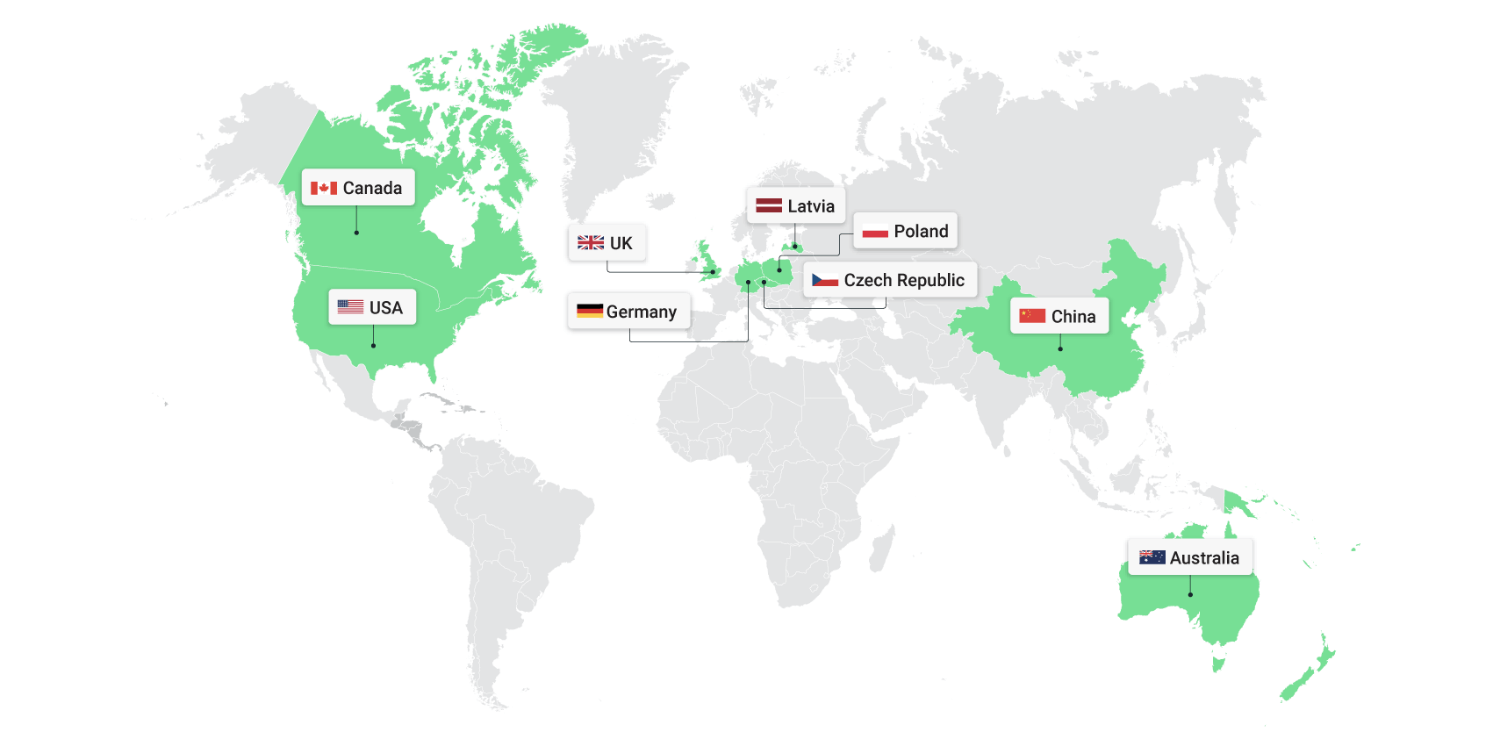 Create Your Own Custom Hoodie Dresses!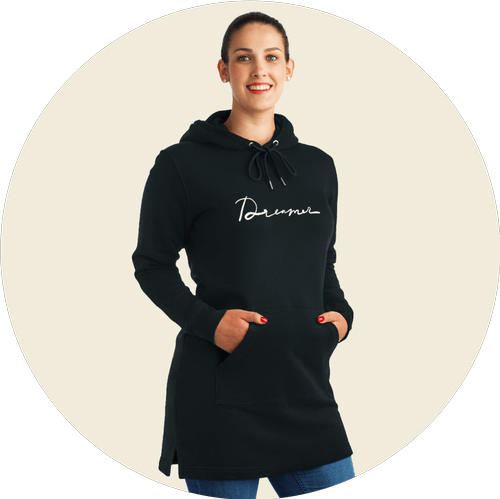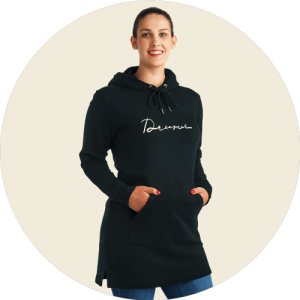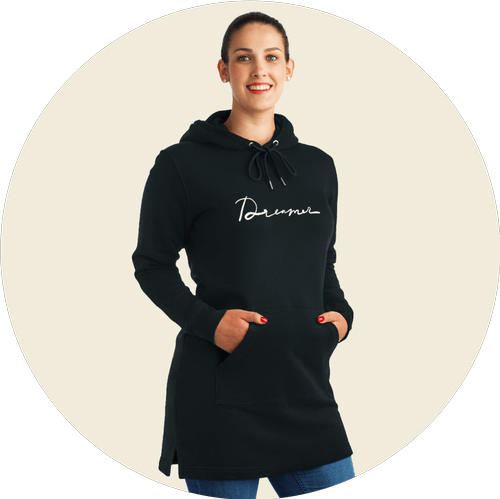 A hoodie dress is a fun piece of clothing that's getting more and more popular, as more and more people appreciate comfort over vanity. And designing with Printify is super easy and fun – slap your design onto the product with our Mockup Generator and you're good to go.
Set a price that will make you and your customers happy and sell away!
Design and Sell Your First Hoodie Dress!