Create custom Cat t-shirts
Have you ever wondered how these cute cat t-shirts are being made? It's easy – just put your design on selected t-shirts, and we print and ship to you directly. Create custom cat t-shirts today!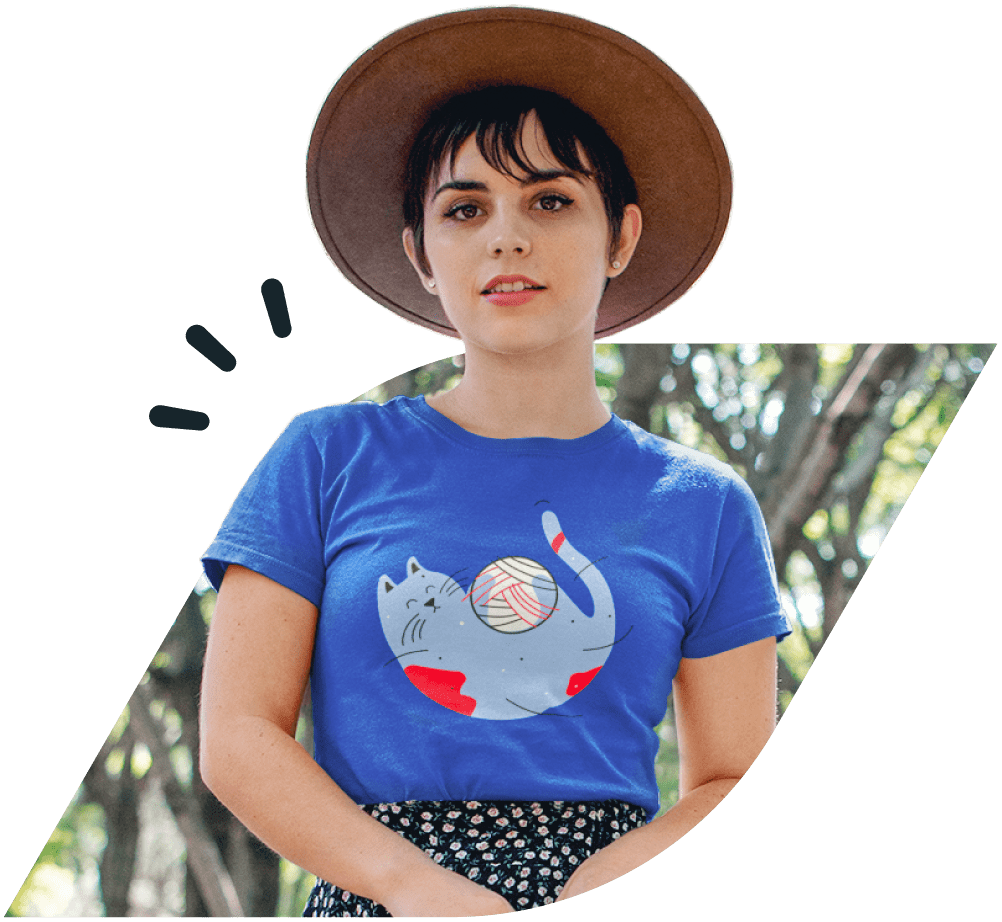 Download free cat designs and create your custom cat t-shirt.
Are you a cat mom or a cat dad? Show off your love of these little furballs with a couple of Printify's cat t-shirts! You can create a whole line of cat t-shirts to sell in your online storefront for literally everyone (well, maybe except for dog lovers).
We have shirts for men, women, kids available in several different sizes. Check out the fabulous brands we carry, such as Bella+Canvas, Gildan, Anvil, Delta, and more. Our printing partners will deliver high-quality craftsmanship that makes these cat t-shirts comfortable and fun to wear. Speaking of fun, what would a cat t-shirt be without cat images! Our amazing design team has created free cat designs for you to use and celebrate those who love their feline overlords.
Why sell cat t-shirts shirts online
Even since the first cat videos and pictures showed up online, cats have been an internet phenomenon like no other (remember "I Can Has Cheezburger?"). Cat memes are huge on the internet; ThoughtCatalog has described cats as the "unofficial mascot of the Internet," so cat t-shirts are a trend that just won't let up. Cat t-shirts are a great trend to cash in on, and with Printify's cat shirt templates, you'll be able to make them in no time, and right here in your browser – desktop and mobile.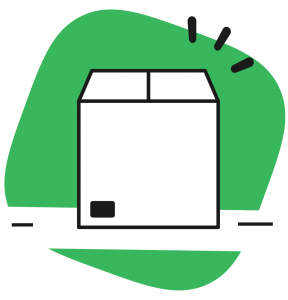 We won't tell you how to run your business. One cat t-shirt or a dozen – it's completely up to you, because here at Printify, there's no order minimum. Or maximum, for that matter.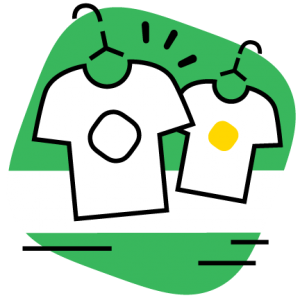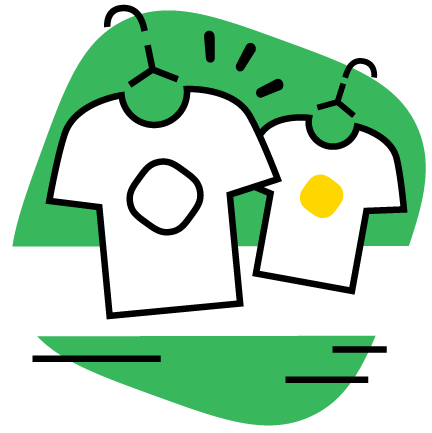 Purrfect, make bold fashion statements with cute, funny, adorable, or cool black cat t-shirts.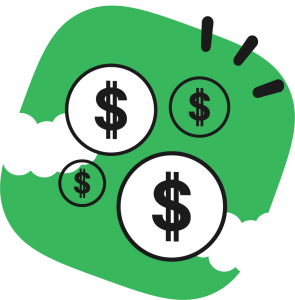 Signing up and designing products with Printify is free. And not only it's a great way to boost your sales, but it costs nothing to get it up and running. Plus, there's no need to keep stock – you only order what you need.
Why create cat t-shirts with Printify?
T-shirts with cats are cool. And with Printify, they're fun to design and simple to sell. Printify specializes in transforming anyone into a designer, business owner, and entrepreneur. This is made possible by combining the best parts of dropshipping and print-on-demand.
In short, this method empowers regular folk with the tools necessary to create their own clothing line or custom merch brand without a downpayment, paying for storage, maintaining a physical location, hiring staff, or any other business hurdles that can derail an emerging venture.
It's simple; you can make your own cat t-shirts (or an entire store inventory) with Printify hassle-free.
Designing funny cat t-shirts with Printify is as easy as pie!
Pick a blank t-shirt from our catalog
Add your designs & text in the mockup generator.
Save, publish & start earning!
What are some popular cat t-shirt designs?
T-shirts are something most people wear almost every day all around the world. With fashion becoming more and more casual, t-shirts are probably the most popular clothing out there. But that doesn't mean they have to be basic or simple. A cool tee with the right pair of jeans can do wonders and fit for just about any situation. T-shirts have become a must-have for anybody, no matter if they're going to the office or grocery shopping. But what are some of the most popular cat t-shirt designs you can add to your storefront?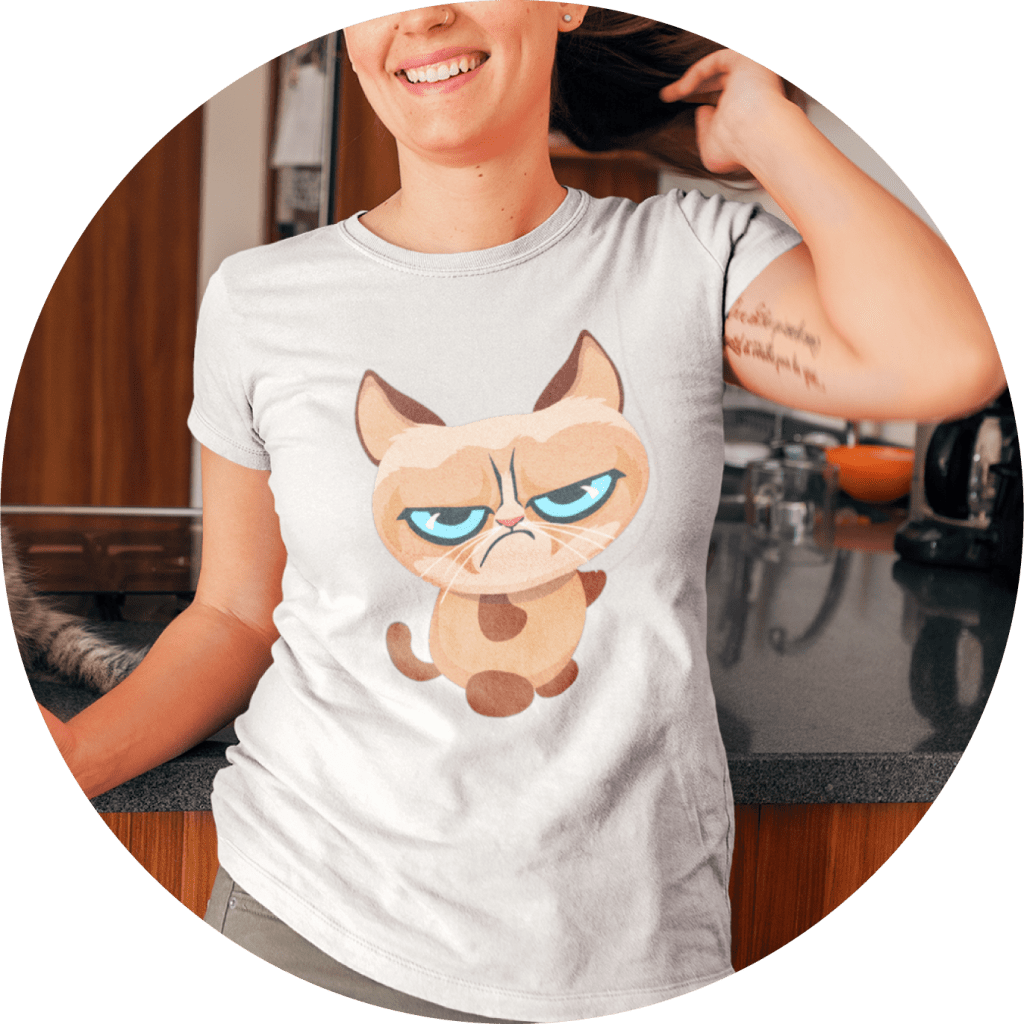 Who would have thought that a cat with such a grumpy face can bring so much joy! Grumpy was a living proof that one can rise above their flaws and make a difference in others' lives without saying a single word – with just who she was. And even though she's now in the kitty heaven, Grumpy can still make people smile with her unrepeatable "no-it-all" little face.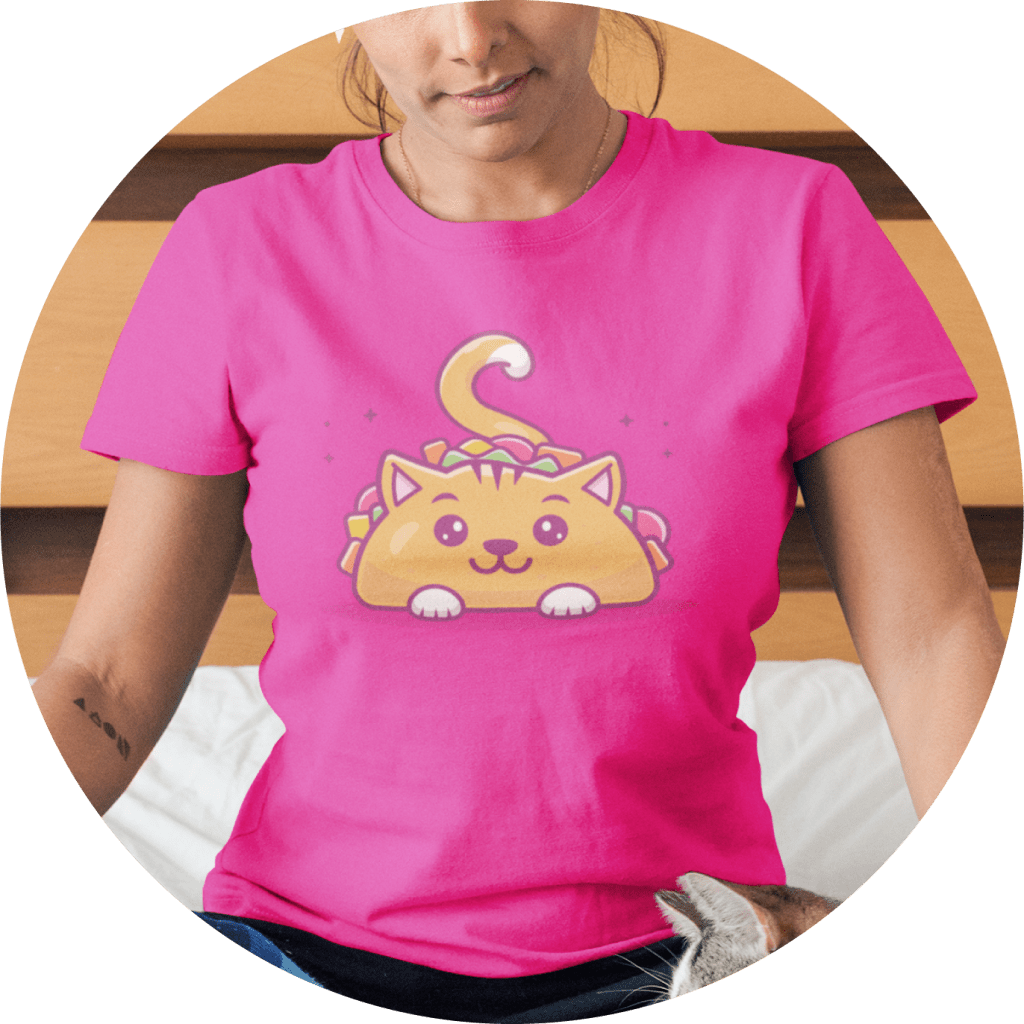 Let's taco-bout tacos. Who doesn't love a good taco, am I right? So help the peeps worldwide show their appreciation of their two favorite things, tacos, and cats, on a one super dope taco cat t-shirt. And by the way, did you notice that 'taco cat' is a palindrome? Yeah! Try reading it backward!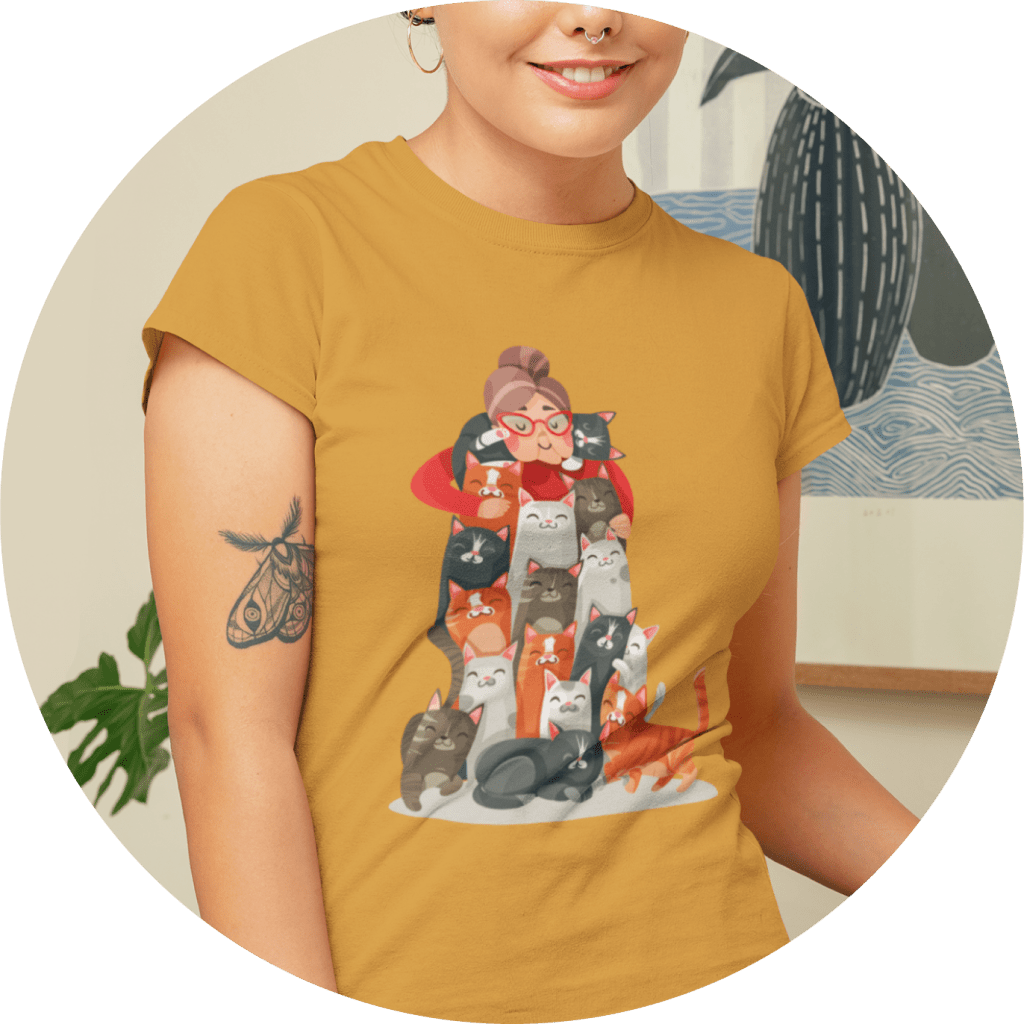 Do you know someone who needs a Crazy cat lady t-shirt? Or someone who'd appreciate The Catfather tee? Funny kitty t-shirts are the perfect way to say meow!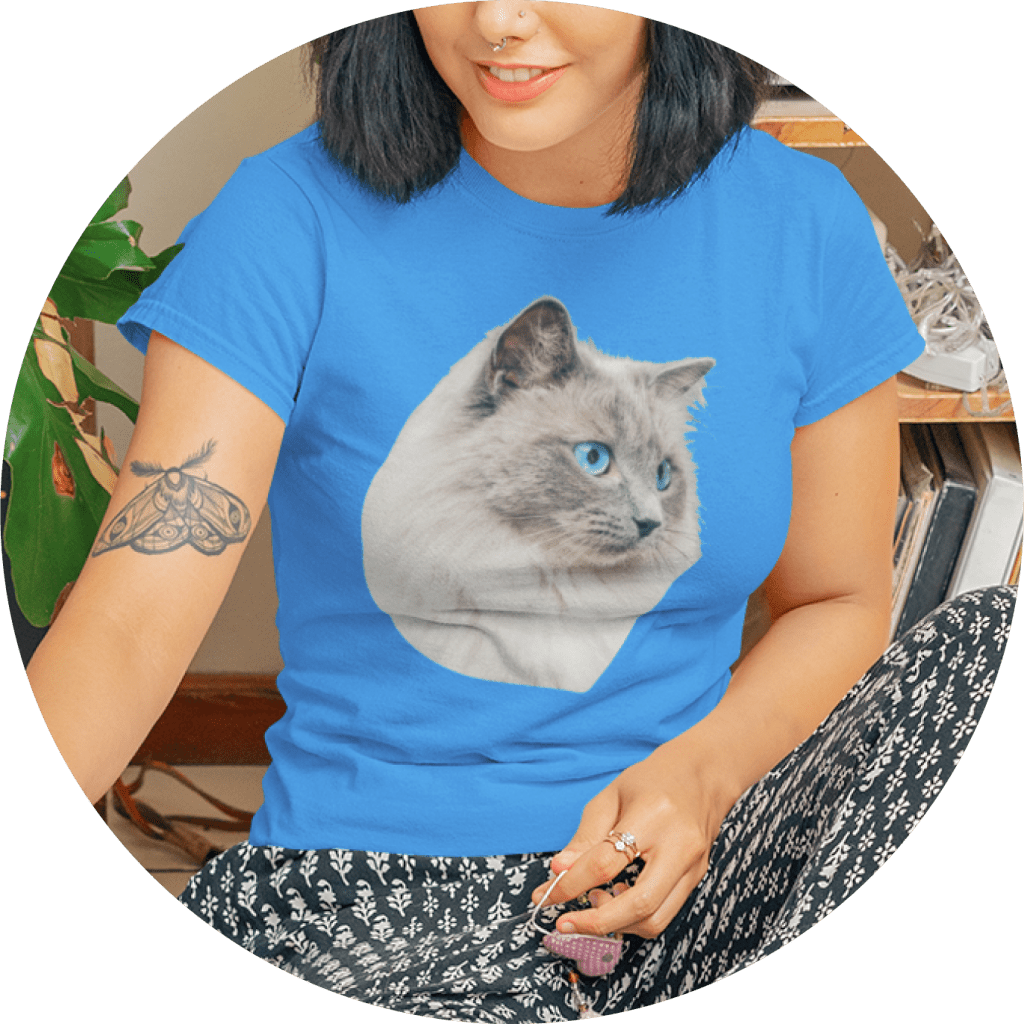 Ah, this must be the mothership of cat tees: personalized shirts with peoples' furry little feline buddies. Make your customized t-shirts using a portrait photo of your customers' favorite beloved pet and let them flaunt their gorgeous snoots.
Best selling fits for your custom cat t-shirts
In Printify's catalog, you'll find various different t-shirt models for men, women, and kids. How to choose the perfect one? Check out our most popular t-shirt fits.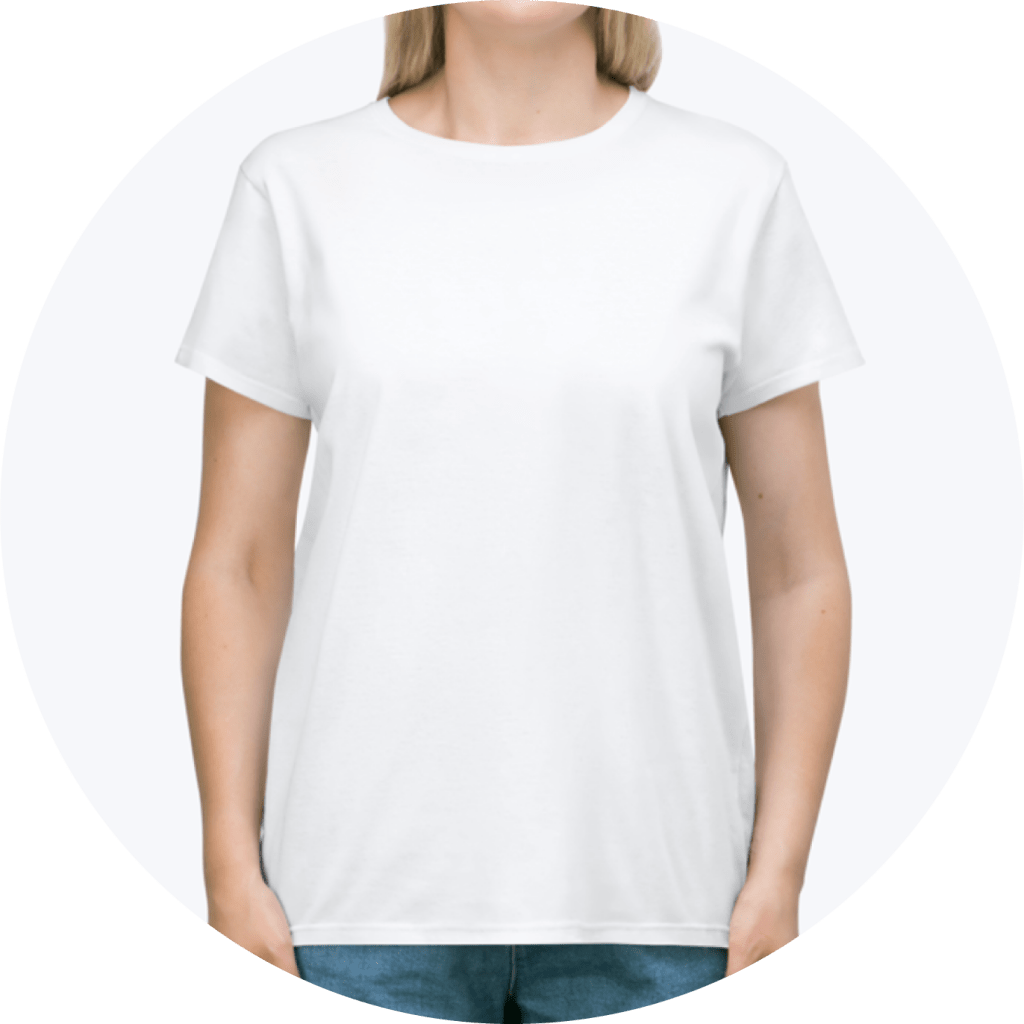 This heavy cotton t-shirt has a classic cotton look and feel. Casually elegant to make it an instant favorite in everyone's wardrobe. It has no side seams. The cotton has been environmentally-friendly manufactured to give a thicker vintage feel to the shirt. It's a long-lasting shirt suitable for everyday use.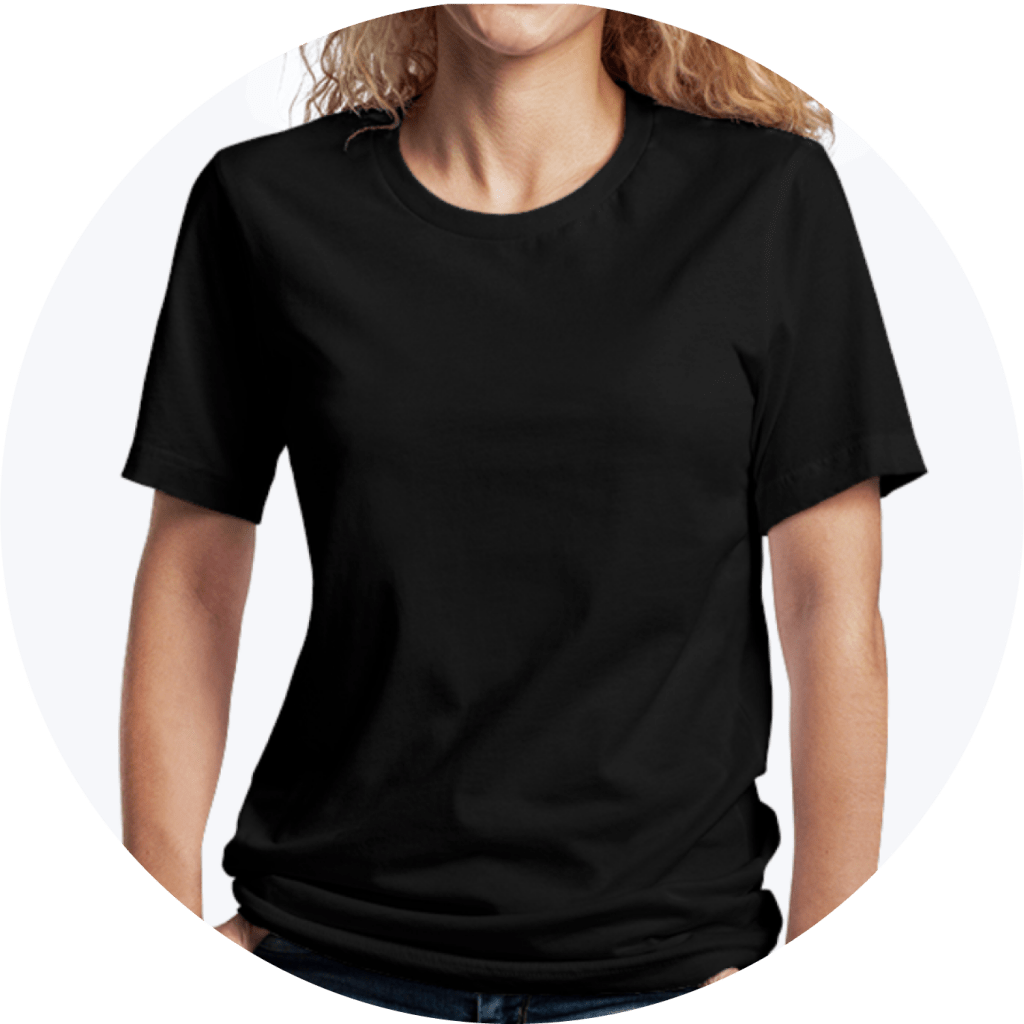 This updated unisex wardrobe essential fits like a well-loved glove. Super soft cotton and excellent quality print make one fall in love with it over and over again. The rib-knit collar is highly elastic and helps retain its shape even after many wash cycles. This shirt is made by specially treating the cotton fibers before spinning them into yarn, which results in a stronger and smoother fabric.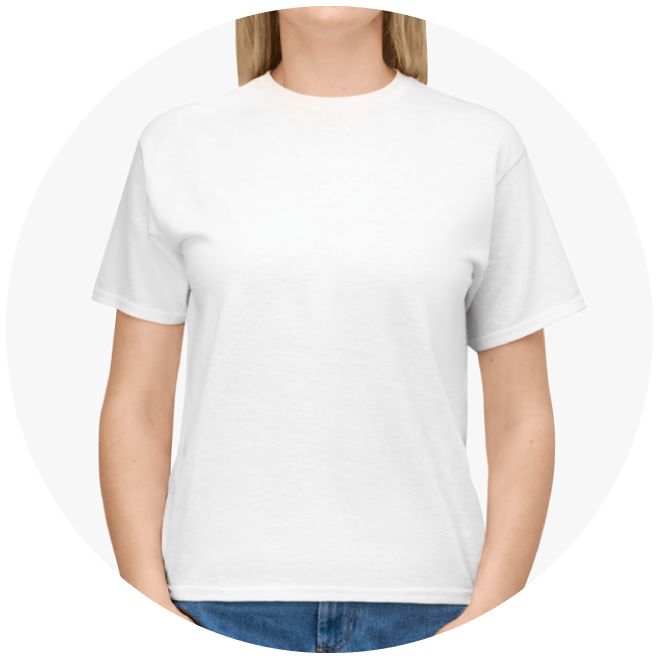 This ultra cotton t-shirt has that classic cotton look and feel. The twill tape covers its shoulder seams to stabilize the back of the shirt and to prevent stretching.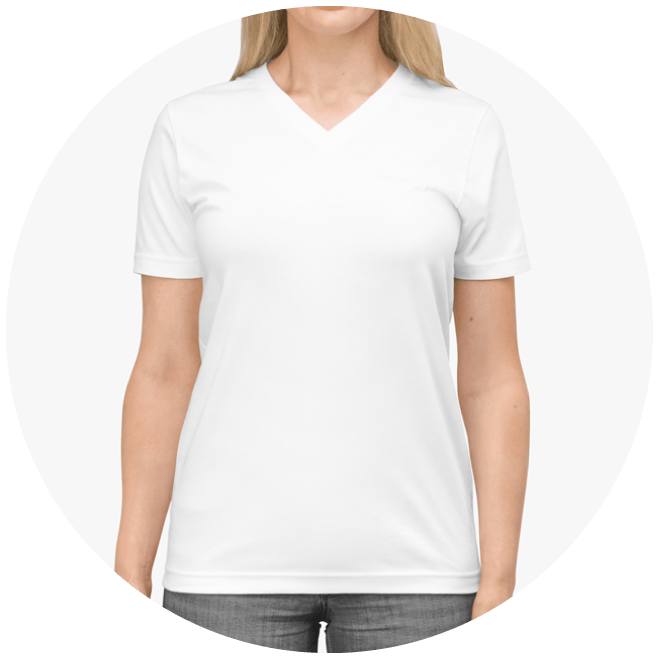 This soft jersey tee is comfortable enough to wear all day long and looks good on both cat mom and cat daddy. The high-quality print will make it an instant favorite in every wardrobe. The side seams and rib-knit collar hold the shirt's shape longer and lend nice structural support.
Order cat t-shirts with no minimum
Whether your customers are a jolly bunch of cat lovers' club consisting of dozens of people or just a single feline lover, with Printify you never need to worry about the numbers because there's no order minimum. One shirt or 101 – we got you.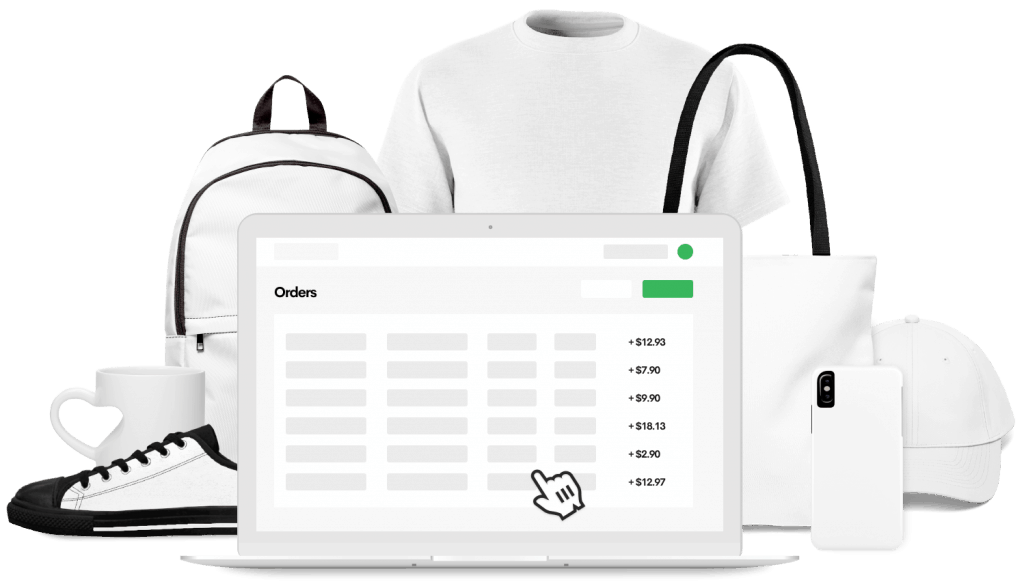 Get started with custom printing
The first thing you want to do is set up a Printify account. In our catalog, there are 300+ products to choose from, so selling custom cat t-shirts to kitty lovers is a great way to increase revenue, monetize your creative ideas, and, most importantly, spread joy among people. You can sell also cool cat hoodies, sweatshirts, face masks and leggings.
Why create custom cat t-shirts with print on demand?
By choosing the print on demand dropshipping method for your cat t-shirts, you can focus on the marketing and design while we take care of the rest. Look through our catalog and choose from our wide selection of blank t-shirts for your eCommerce store. We have so many colors you can put your cat designs on.
Our dropshipping service gives you access to a wide network of suppliers across the US and Europe to cater to cat lovers worldwide. The products you sell online are stored in your supplier's warehouse, which means the products are made close to your customers, thus shortening delivery times and reducing shipping costs. It means a higher profit margin for you. We here at Printify work with the highest-rated printing partners out there, so you won't get a better quality & price combo anywhere else.
What are the cons of dropshipping?
Although this method is almost perfect, it does, however, have one concern: you have no control over the order fulfillment process. Because you're not handling the cat t-shirts yourself, you have to completely trust the print provider. And we're talking about a crucial part in the whole online business: order fulfillment and product quality. That's why we always suggest ordering product samples before selling the goods to customers – that's how you can make sure what your clients are getting. But other than that, print on demand dropshipping is your best bet for starting selling cat t-shirts.
Focus on your awesome designs. Leave production, packaging, and shipping to us! With Printify, you get: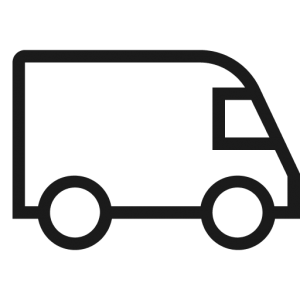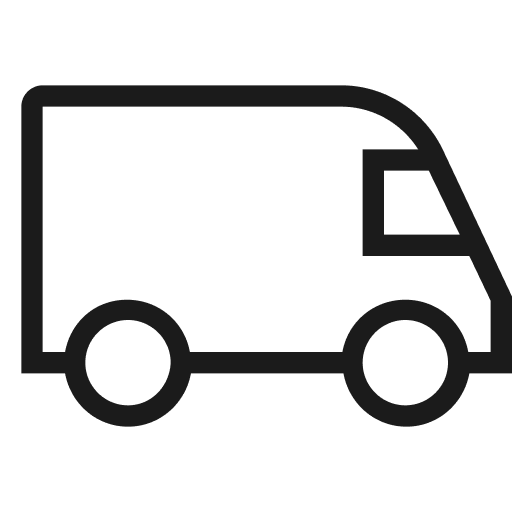 Worldwide shipping : ship your orders to your customers no matter where they are and don't worry about postage and handling.

Minimize costs : don't break the bank on stock; only pay for bachelorette shirts your customers have ordered.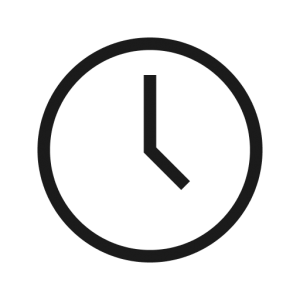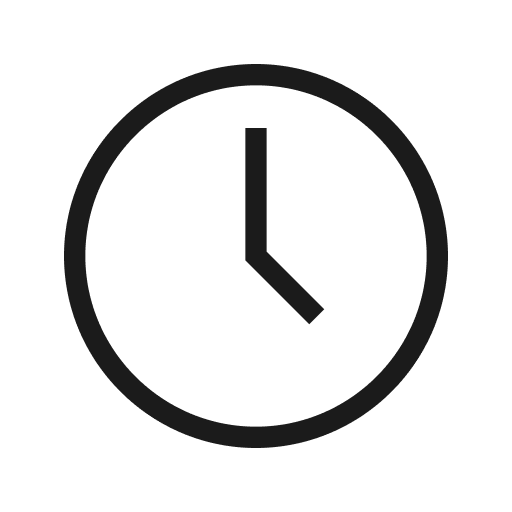 Save time : you don't need to do anything after the sale has been made – we do everything for you.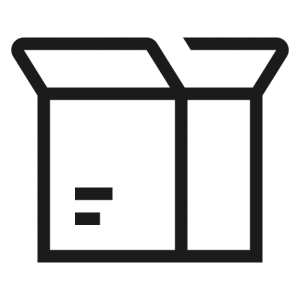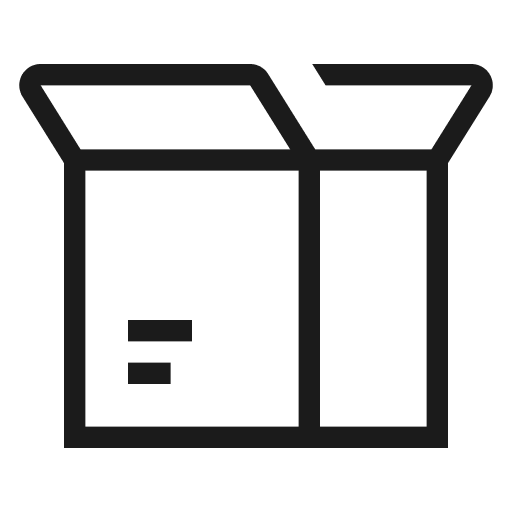 No inventory : forget about storing tons of expensive inventory.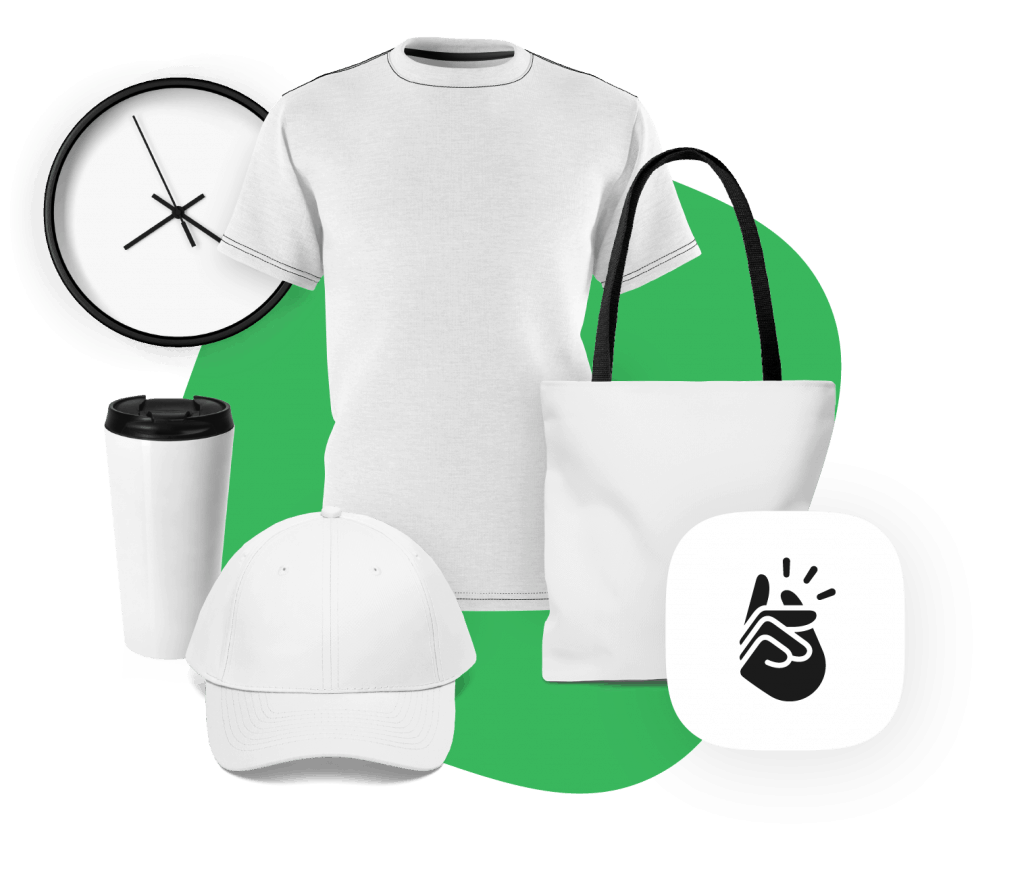 Cat t-shirts no minimum - a step-by-step guide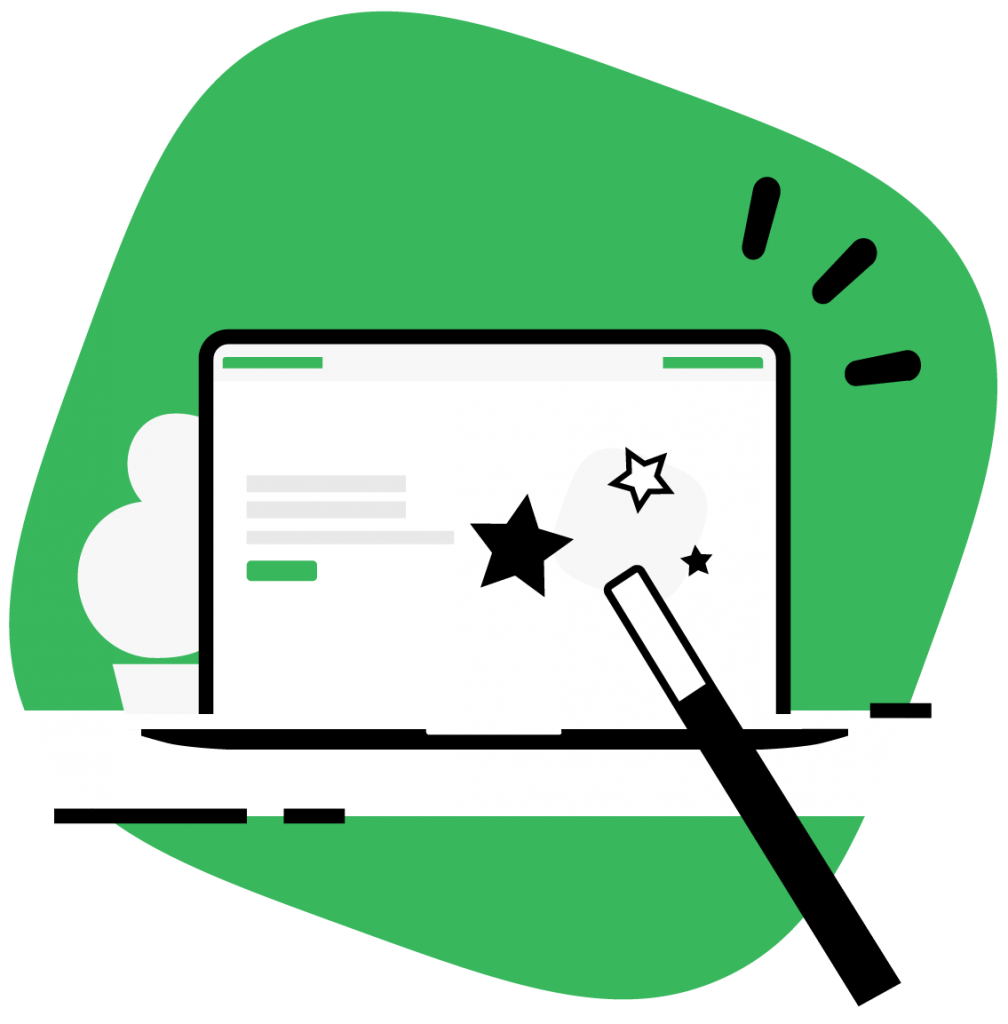 Create your Printify account
If you've ever wondered how to create fun custom bachelorette shirts with no order minimum, all you need to do is create an account with Printify. It's quick, it's easy, and it's 100% free!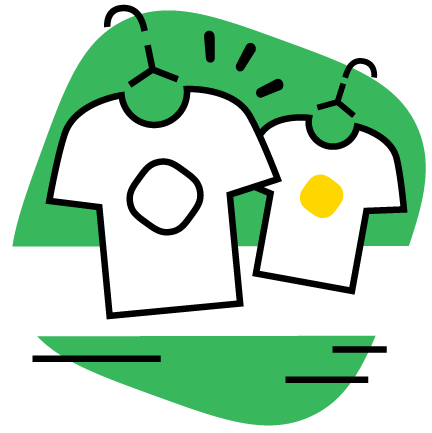 Select the product you want to gift or sell
After you've created an account, select the products from our catalog you want to produce. You'll then be prompted with a further choice between all the print providers that supply that particular blank.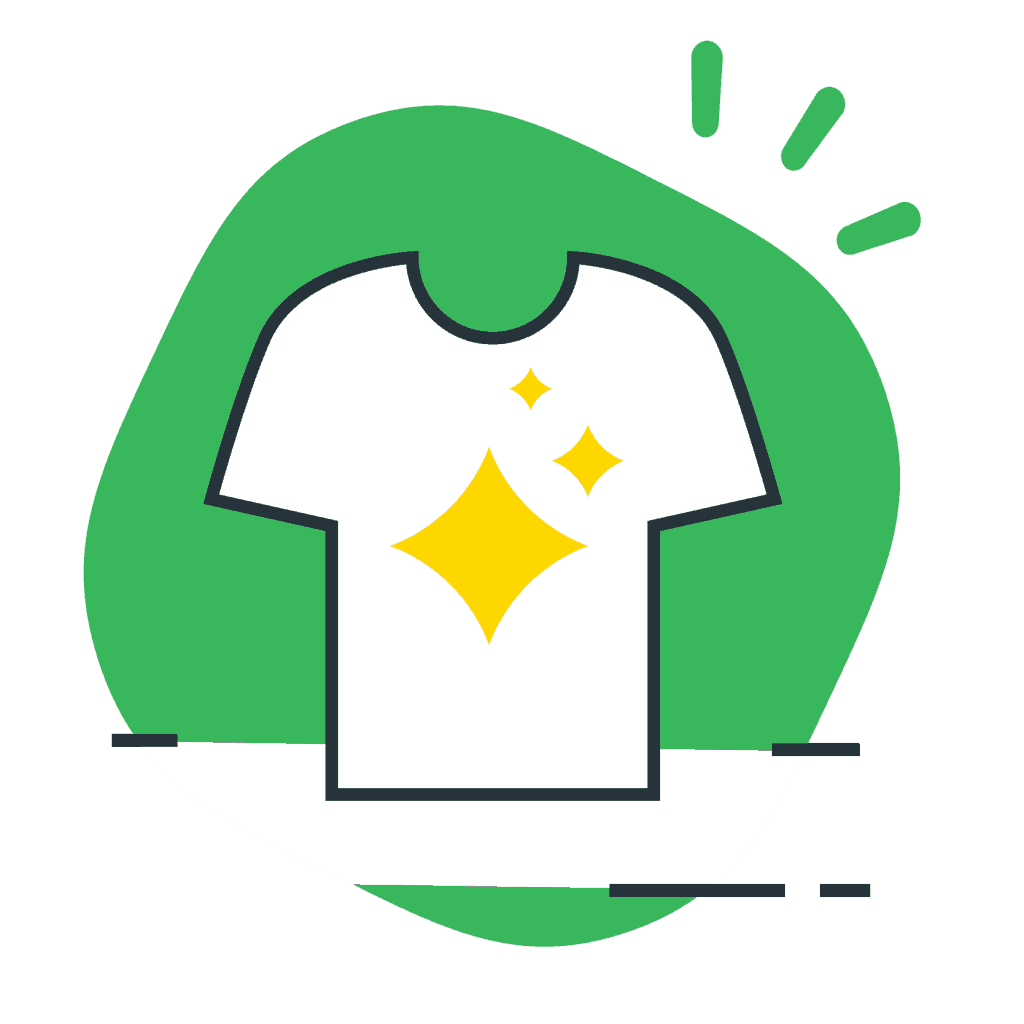 Make your personalized cat t-shirts
After you've selected a print provider that matches your needs: production time, shipping costs, etc., take to our easy-to-use mock-up generator to start designing the shirts. In it, it's so easy to include a graphic or design onto any product with our super user-friendly interface. Upload any artwork, picture, text, etc., then drag & drop into each product's designated printing area. Keep in mind that with each product, the printing areas can vary.
Direct-to-Garment (DTG) Printing: With this method, the design is printed directly to a ready-made garment.
All-over print (AOP): Also called 'sublimation printing' allows you to cover the garment of your choice from seam to seam with continuous artwork.
Embroidery: This is only supported on certain, specified products. However, the addition to threaded designs is a great way to turn some heads.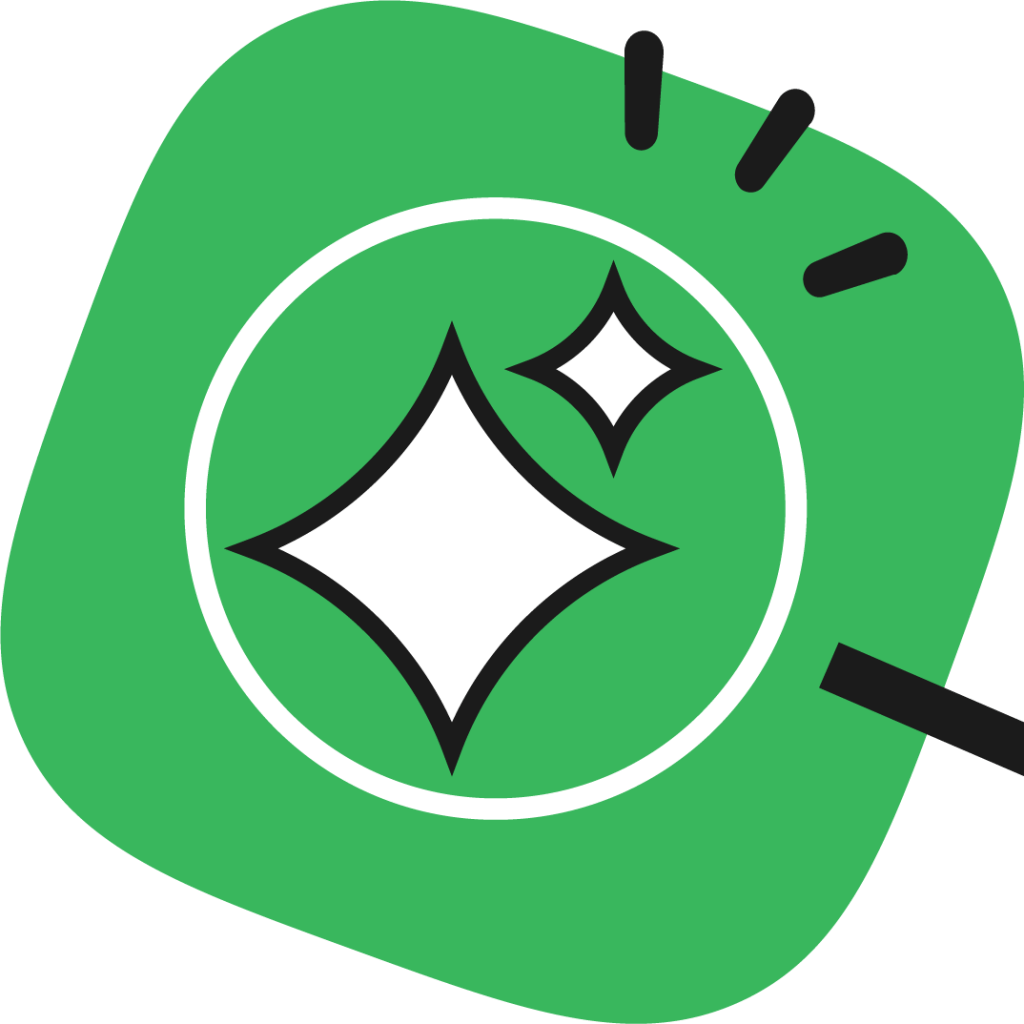 Check the quality of your designs
We always always always recommend sampling your goods so that you see what your customers (or gift recipients) are getting – whether they get the same quality on their product as you picture it. Sampling allows you to check on the quality and become a walking billboard for your goods!
As far as the design process goes, we support a quality control feature, but it's always best to see for yourself. We generally recommend uploading artwork with a dpi of 300 or above. Keep in mind that the quality can change if you stretch the image to cover a larger area.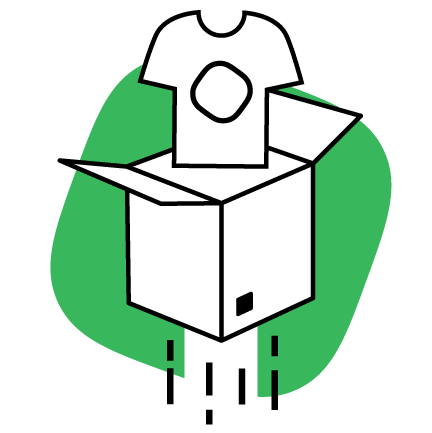 After this final sampling, it's finally time to publish the product to your store for the world to see. And when you get your first purchase, all you have to do is sit back and relax, for we'll take care of the rest – printing, packaging, and shipping.
Where to sell your kitty-themed men's and women's t-shirts?
The next step is to choose the platform you're going to use to sell your products. The most straightforward approach is selling on Shopify, Etsy, Woocommerce, Wix, or eBay, and, thankfully, we here at Printify have built a smooth integration with each of these marketplaces.
If you're tech-savvy, you can also use Printify API. But if you're new here, we suggest sticking with Etsy or Shopify, for these are very well-made, pretty intuitive marketplaces with which launching your eCommerce store and selling bachelorette shirts without any experience is a piece of cake.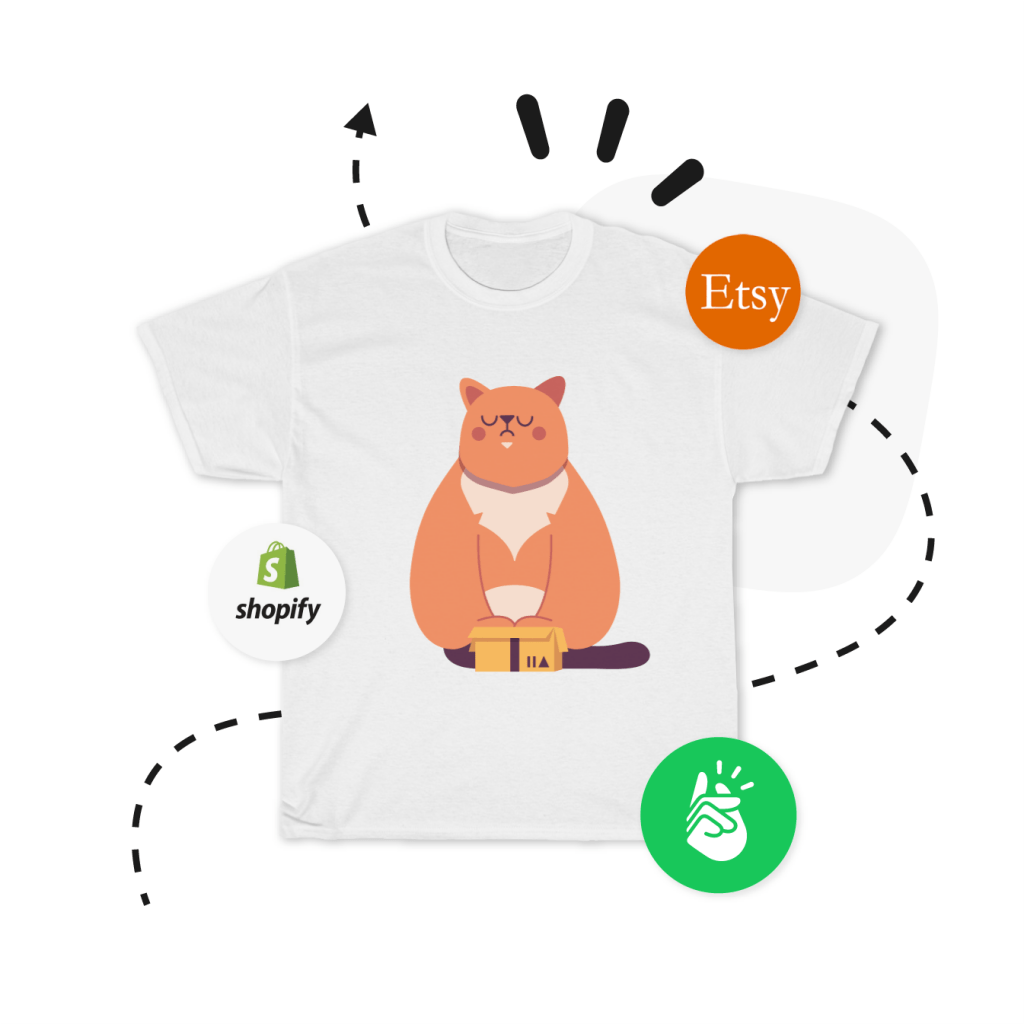 That's right: there are no upfront costs when it comes to using Printify. The goods are produced only after being purchased by an excited customer – no inventory, no hassle.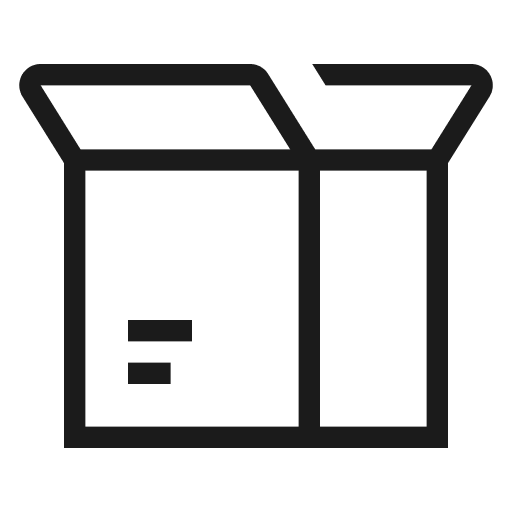 Custom product dropshipping
Print on demand dropshipping is how this business model makes things so cheap. Cat t-shirts get printed and shipped only after a customer has purchased them. With this hybrid model, it's never been easier to profit from an online POD store.

Design personalized cat t-shirt for loved-ones
With a catalog of 300+ blank products (and counting) to choose from, there are very few limitations when it comes to creative expression. Create a line of your favorite custom products to create a nice side income (Or you can do it full-time. In that case, it's worth checking out Printify Premium – get discounts, free samples, and more).
Start designing custom cat t-shirts for all the cat lovers out there!