6 genius ways personalized Christmas ornaments are becoming a bestseller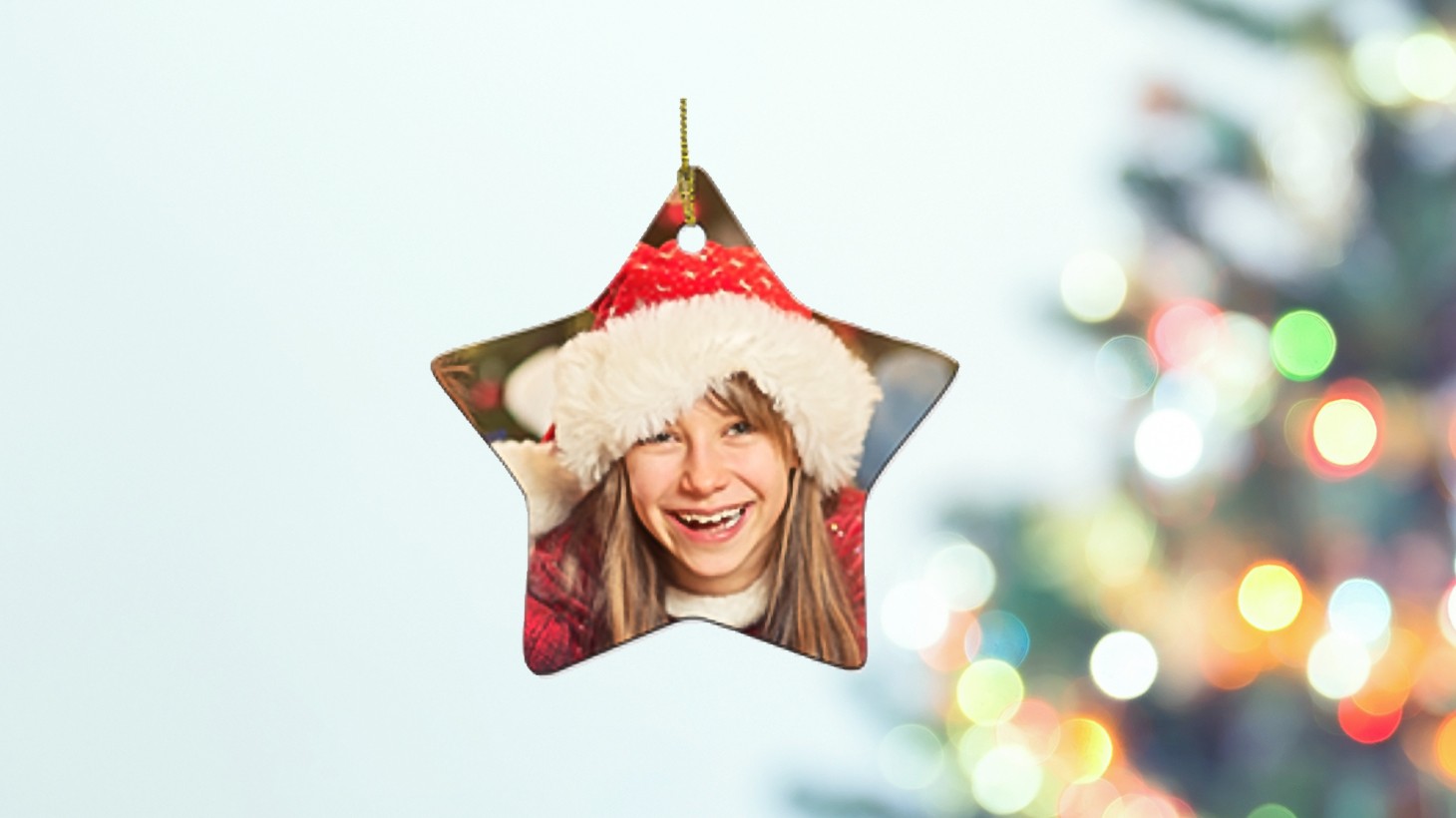 The tradition of decorating a family Christmas tree with natural material, glass or personalized Christmas ornaments, has been around for a few centuries now. The modern Christmas tree tradition originated in Germany in the 16th century.
In 1847, the first glass and ceramic ornaments in the shape of fruits and nuts were introduced. Today, over 100 million Christmas tree ornaments are produced yearly with their prices ranging from decent to absolutely ludicrous: The most expensive Christmas bauble was sold for 136,000 dollars!
Christmas tree ornaments shapes are believed to all have a meaning. For instance, a house ornament symbolizes family shelter and protection, while a heart ornament means there's true love in the home.
In recent years, there has been a demand for personalized Christmas tree decorations. Since their addition to our catalog, online sellers have been making Printify's ceramic ornaments an instant Christmas bestseller, year after year. Here are 6 genius ways they're doing it…
1. Ceramic ornaments to celebrate the first Christmas as a new family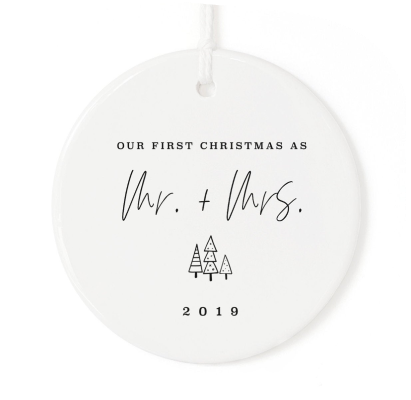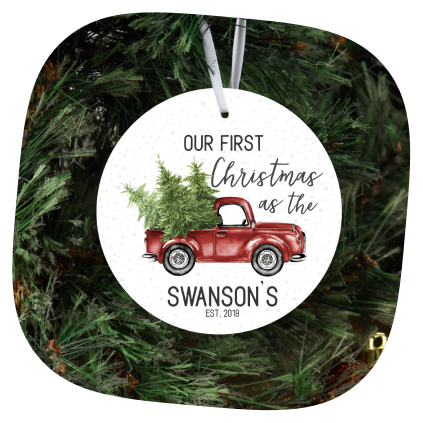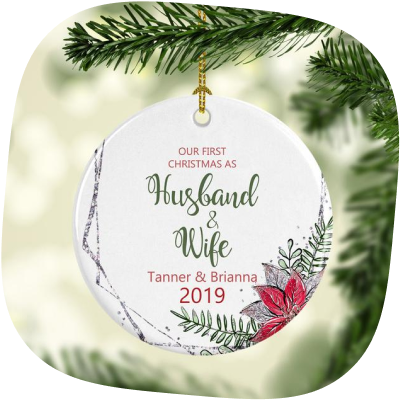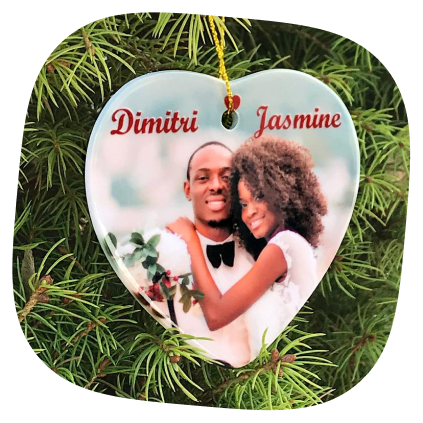 Sellers are taking advantage of the demand from newlyweds to mark their first Christmas together by offering the option to personalize ceramic ornaments with their new family name and year.
2. Personalized Christmas ornaments with family names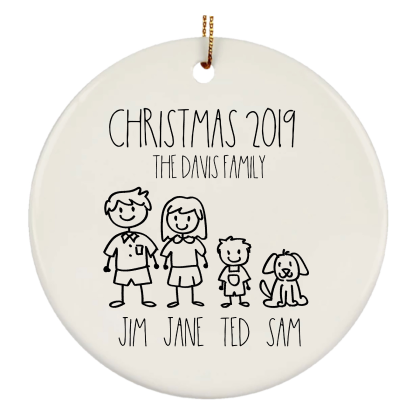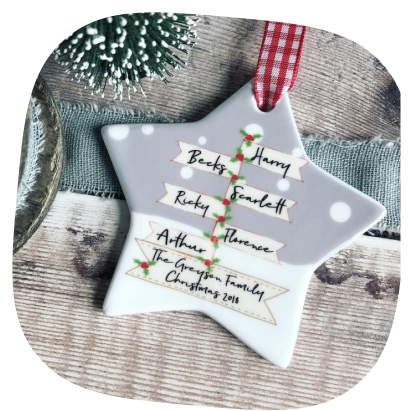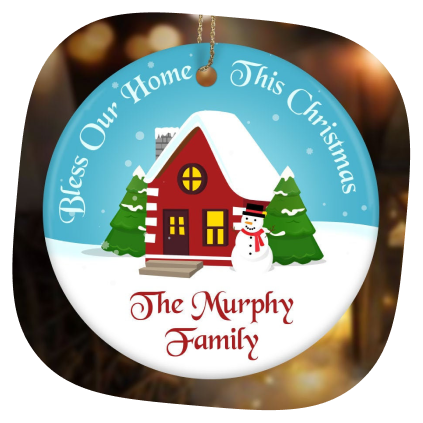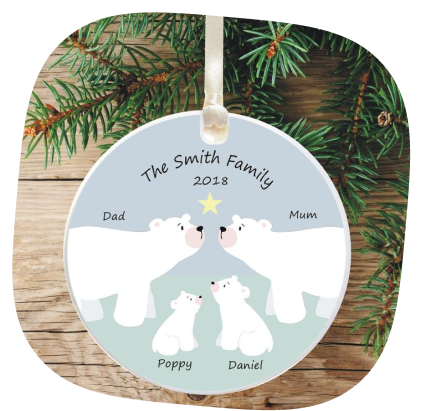 Sellers are offering the option to personalize ceramic Christmas ornament with the names of family members. This is a big hit with customers who want a special Christmas.
3. Ceramic ornaments to introduce a new family member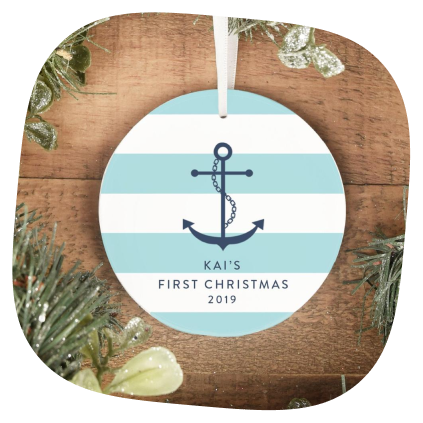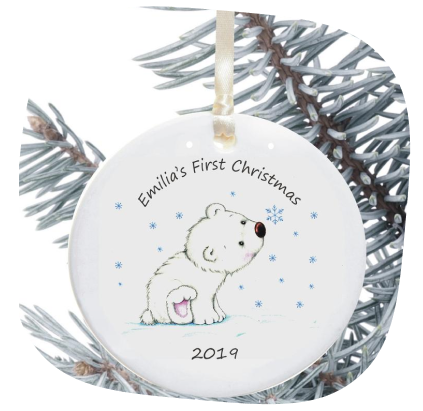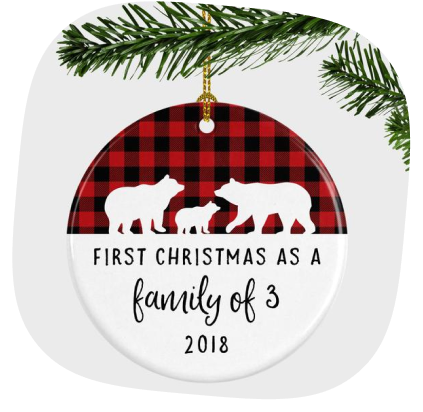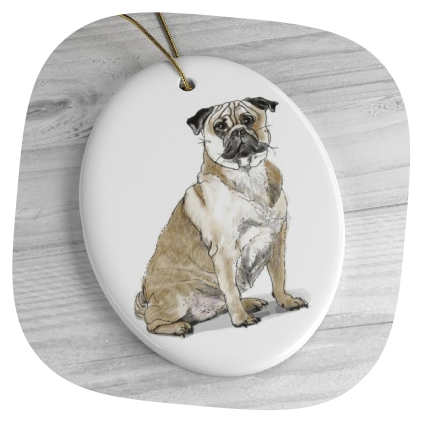 For families with newborn babies or new pets, sellers are offering custom ceramic ornaments to customers looking for a special way to mark a new addition to the family's first Christmas.
4. Personalized Christmas ornaments to send a special message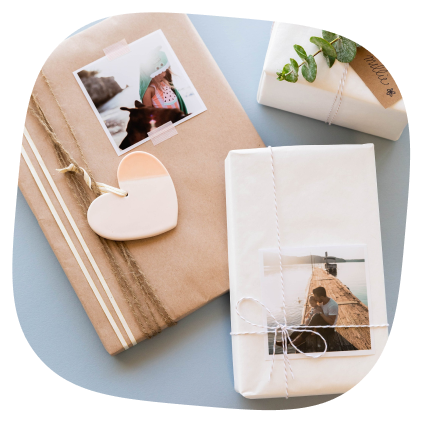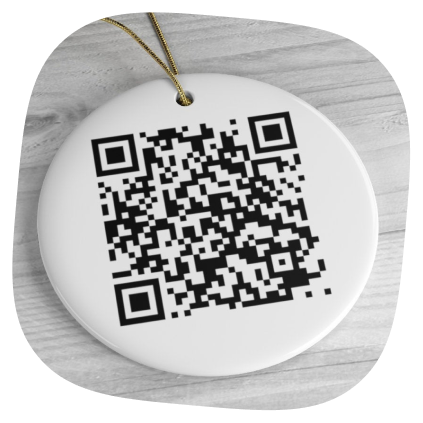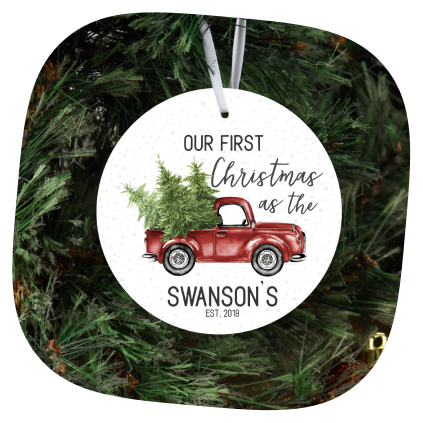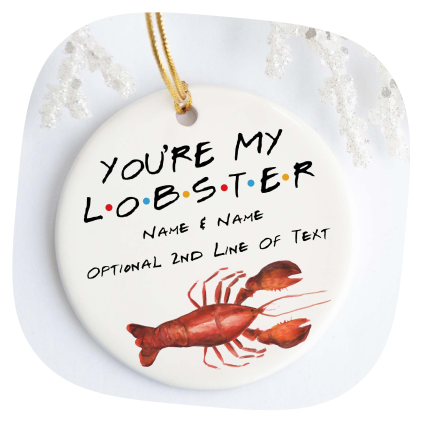 Customers can now send personal Christmas messages to their loved ones with custom ceramic ornaments. Some sellers even offer the option to send video messages through QR codes, which makes them even more memorable.
5. Personalized ceramic ornaments to mark a special event or destination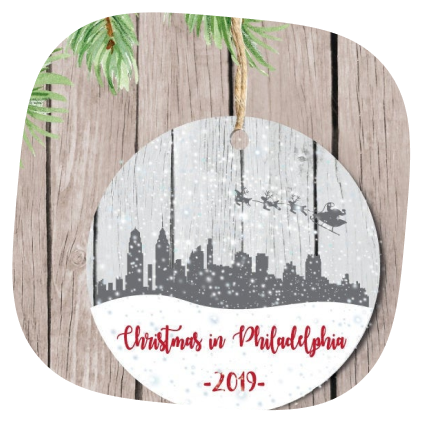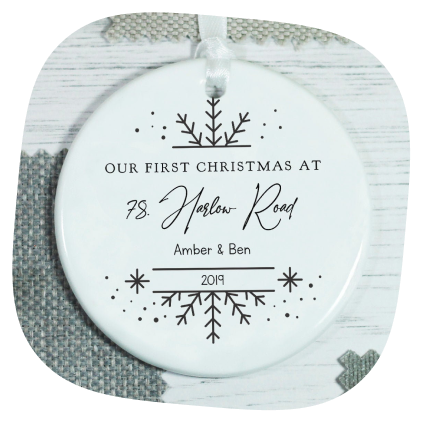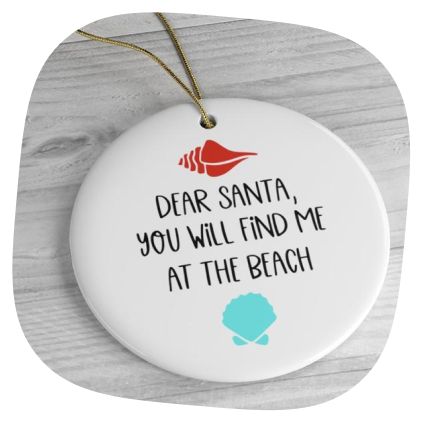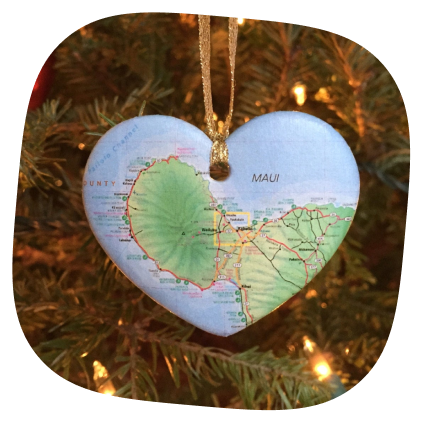 To mark a move to a new city, to celebrate a new home or simply to commemorate a destination holiday, many customers are finding personalized ceramic ornaments the way to go and sellers are making big bucks.
6. Cute and quirky ceramic ornaments for a fun Christmas tree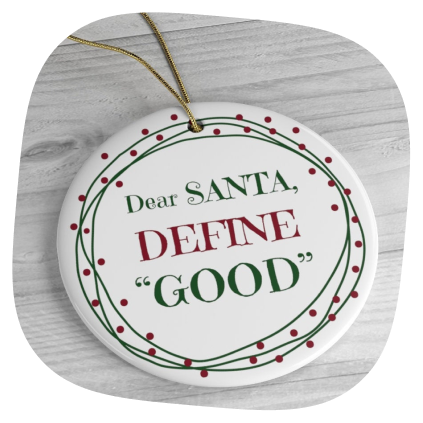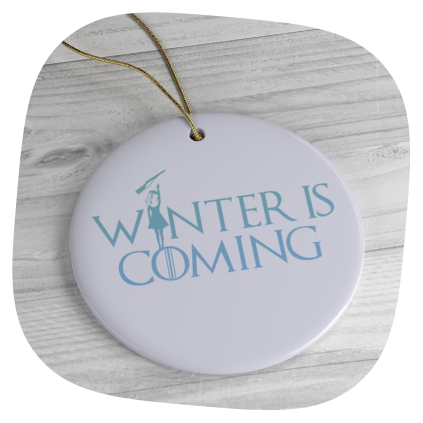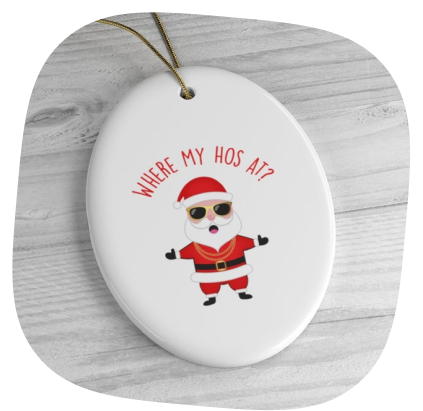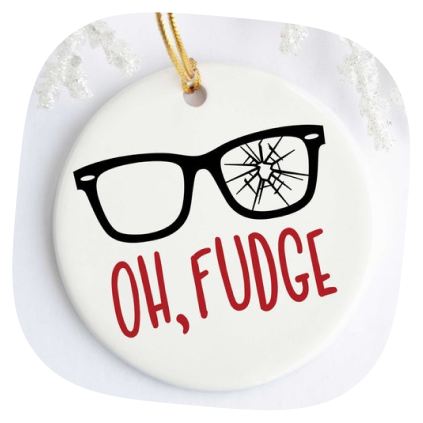 Ceramic ornaments that don't require very specialized services are still highly sorted after. Sellers are making loads from ceramic ornaments with fun playful and relatable messages and quotes.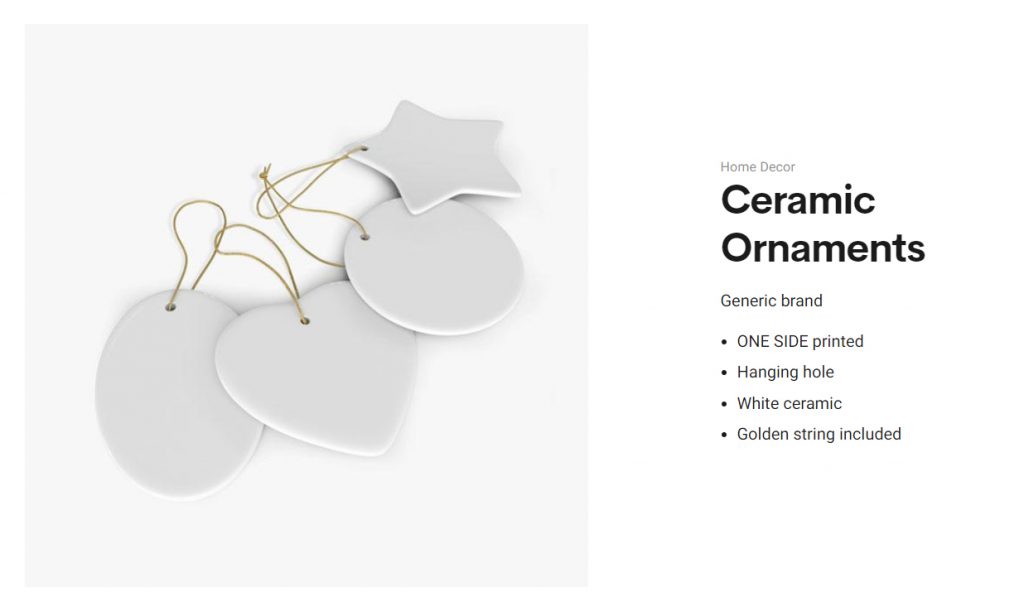 In addition to being proven bestsellers, there is a lot you can do with our ceramic ornaments this Christmas. From offering a special service to making them fun and quirky, the versatility of these little nuggets is undeniable. Here are 3 more reasons you should add them to your store.
With our free mockup generator, our ceramic ornaments are easy to personalize.
They are affordable to produce and therefore offer higher profit margins
They come in four cool shapes that are a sure way to pull in customers.
For more cool stuff to sell this Christmas, check out the video below and head over to the Printify catalog to add them to your store.
Happy Holidays everyone!
Share the article
Topics