9 Products to Spice up the 2020 Election Merch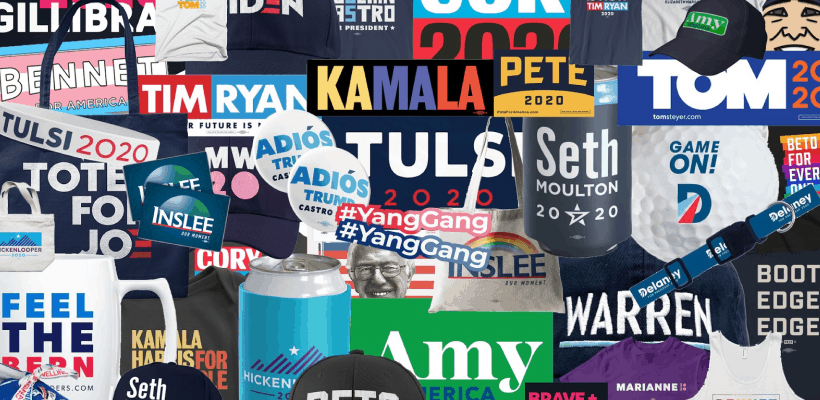 Every few years the US has a presidential election. This very important event brings with it a tradition of theatrics and fanfare as the candidates and their supporters try the best they can to campaign. And for centuries, election merchandise has been at the forefront of a strong election campaign.
In 2016, the official presidential candidate shop made over $1.5million from their hats, not including the $360,000 made through similar hat stores.
Election merchandise is a great business opportunity for online merchants because there is big money to be made. As print-on-demand continues to grow, customizing merchandise is even easier and quicker. After the "Nasty Woman" debacle, a shop in the same name was launched and made over $100,000 within a month.
The 2020 US elections are promising to be one of the most creative if not the most contended elections of all time and merchandising will play a huge role. For print on demand merchant, customers are always looking for the most unique product out there. That is why we prepared 10 brand new products to help you spice up your own election merchandise store.
DISCLAIMER: We would like to clarify that Printify as a company does not endorse or support any political views, personas, and/or representatives participating in the 2020 elections. As a measure to remain as neutral as possible, we chose to show examples of election merchandise featuring both real and fictional 2020 election candidates. We are NOT in any way endorsing or declaring our support for any politician running for the 2020 elections, or any other in the future. Thank you.
1. Custom Heat-Sensitive Mugs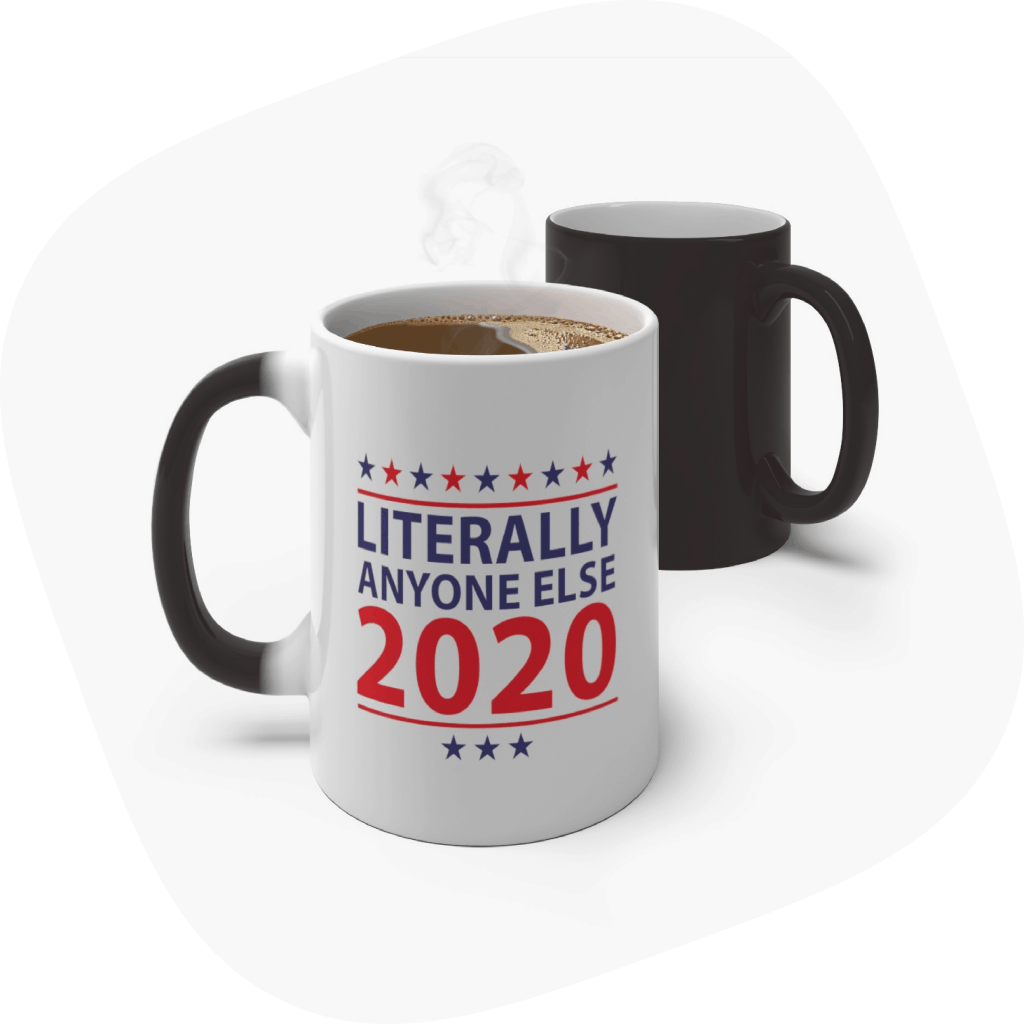 Custom coffee mugs have been a traditional way to show support for election candidates. This year, a great way to refresh this timeless product is to add a magic touch. We have customizable heat-sensitive mugs in 11oz and 15oz sizes, ready. All you need to do is add a quirky election slogan or comical picture.
2. Custom Phone Cases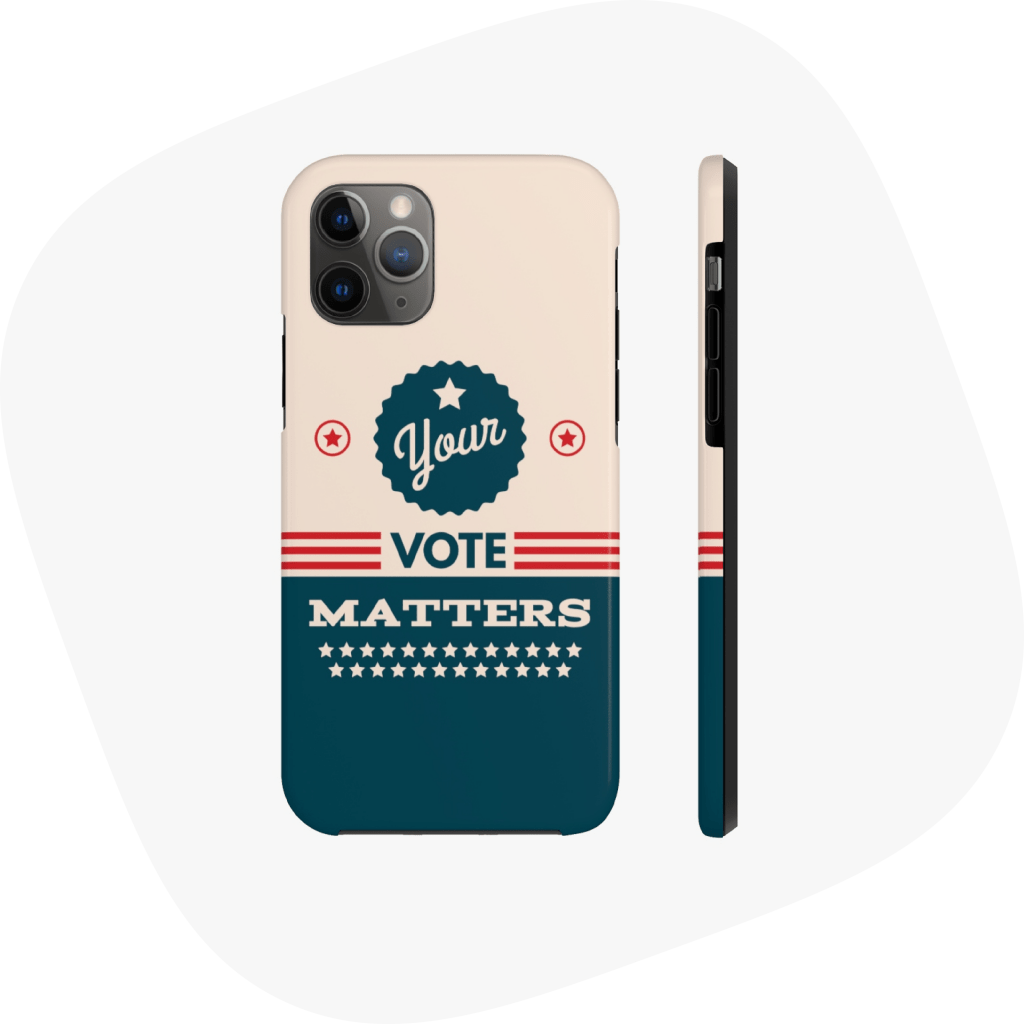 Nothing says 'personality' better than a cool phone case. Custom phone cases are always in demand and super versatile. We have a phone case review ready for you as well as a variety of options to get you started. Take advantage of this great product and watch as sales roll in.
3. Custom Tanks Tops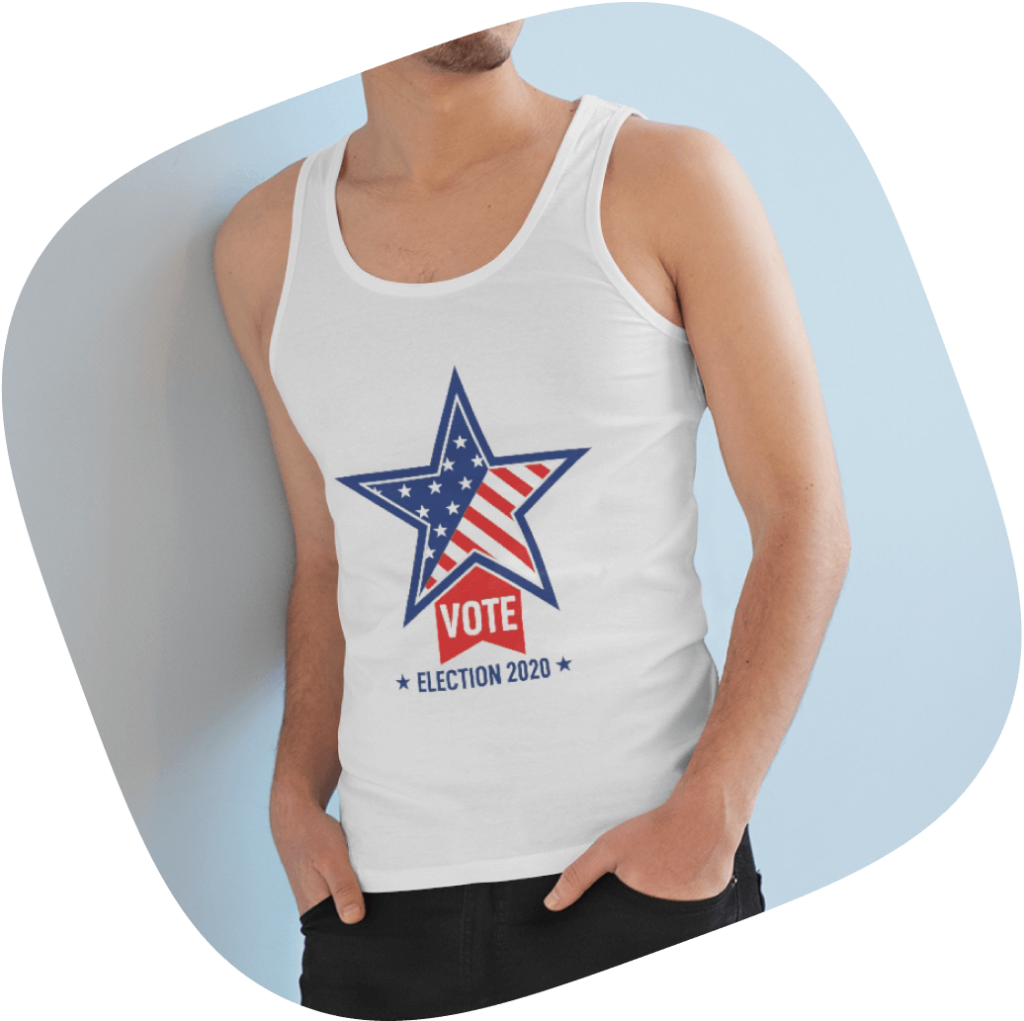 Athleisure is a trend that continues to dominate the fashion scene for its versatility and comfort. Making the custom gym tank top the first athleisure item you should consider adding to your 2020 election merch store. Use our free mockup generator and choose from for both men and women options. Just add an awesome ballbusting election campaign slogans you're off to a great start.
4. Custom Leggings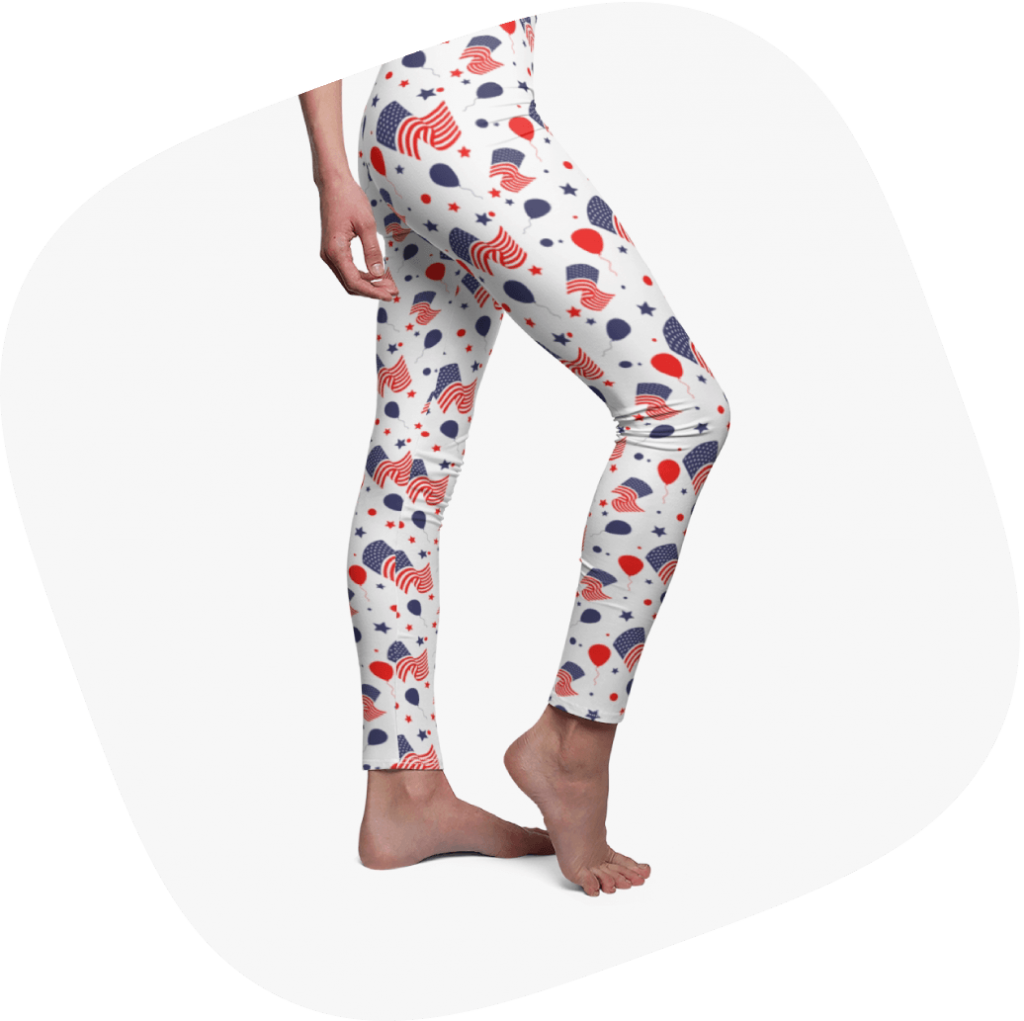 Perhaps the biggest winner of the athleisure trend is the leggings trend. That's why they are already very popular as election campaign merch stores. These all-over print custom leggings make quite a statement. They allow your customers to show their support in a versatile, comfortable, and fashionable way.
5. Custom Sneakers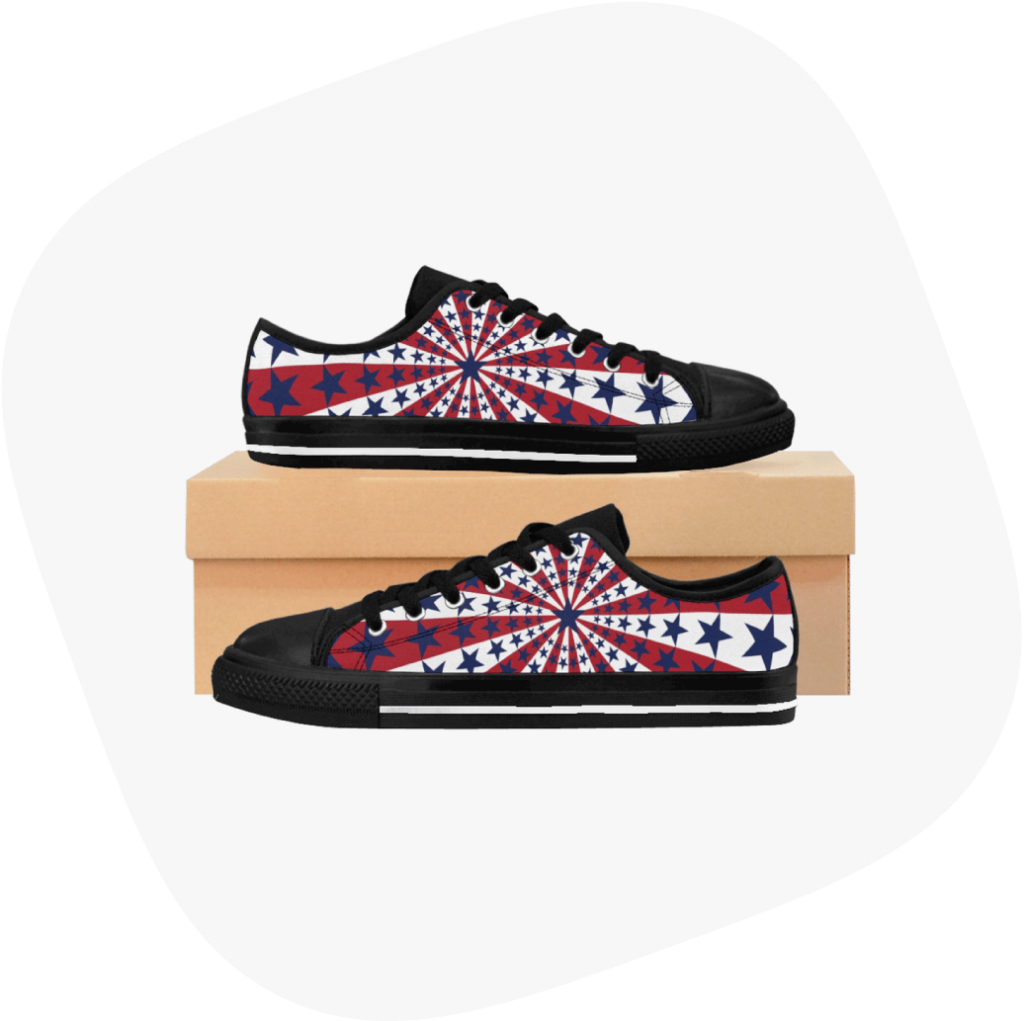 Sneakers are not the first thing you think of to pass on a message but these custom canvas sneakers are proof that you really can do anything with print on demand. They are an unexpected and unique item to add to your merch store that is sure to garner the interest of online shoppers.
6. Custom Stickers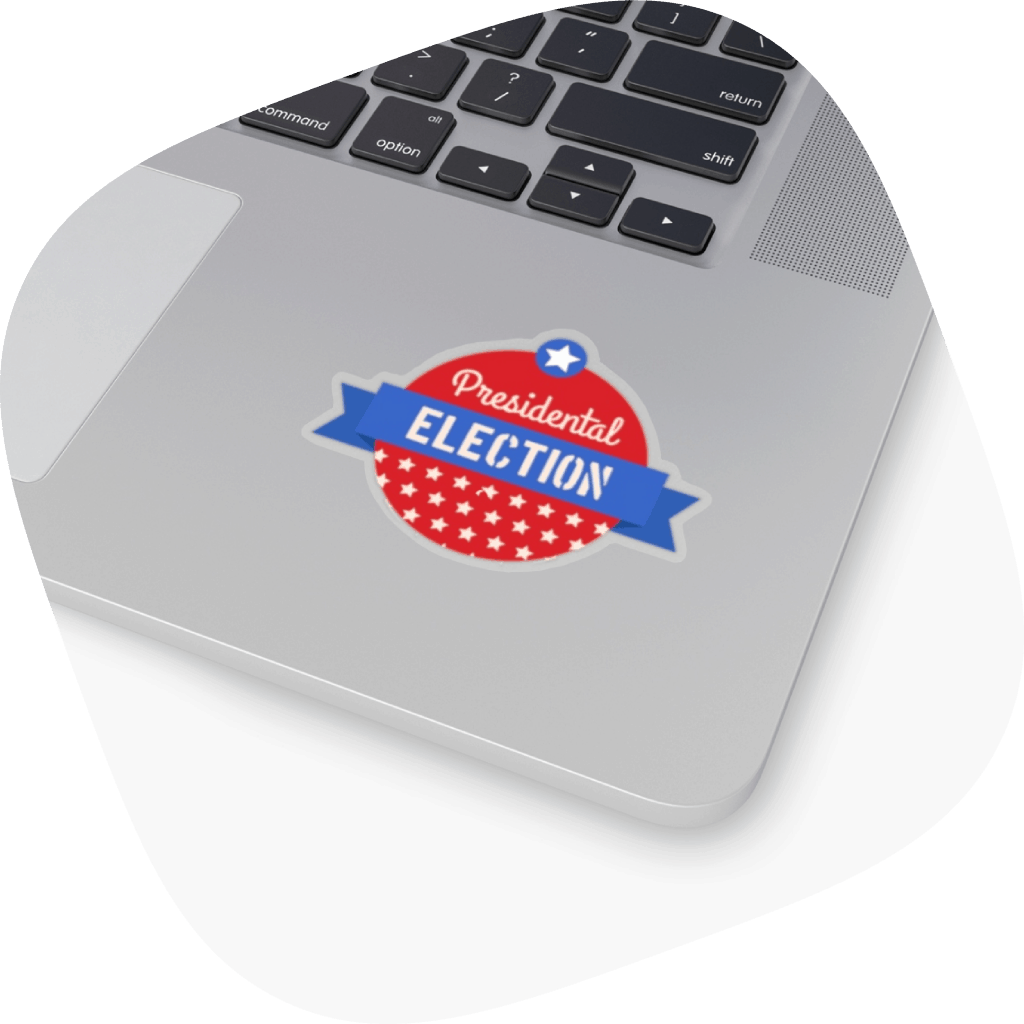 Great designed custom stickers are a must-have item for your merch store. They can be placed everywhere and anywhere and come in a range of sizes. Follow this article on how to create custom stickers and you've got an effective guide to add them to your election merch store.
7. Custom Flip Flops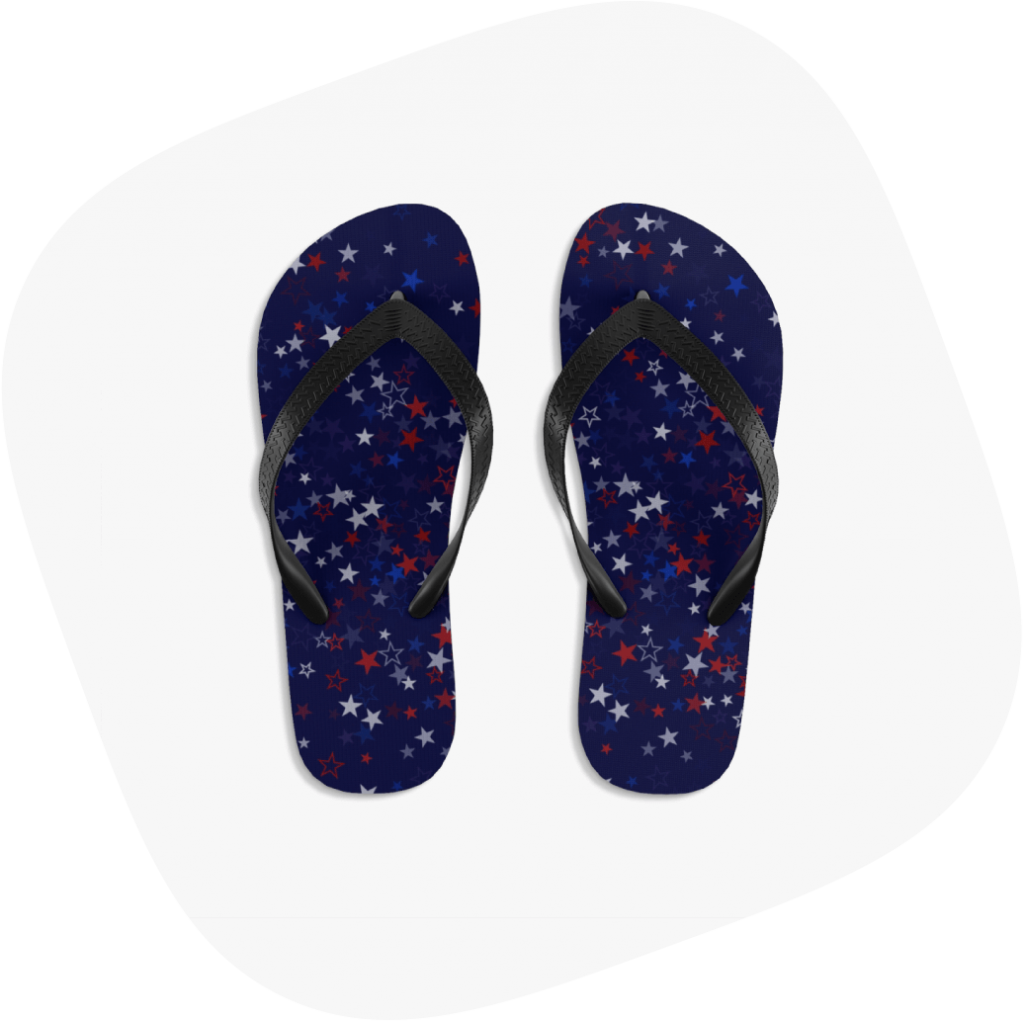 Election merch may sometimes border on the too formal, that's why we suggest you try our custom flip flops for that easy-going fun-loving casual customer. They are a unique item that is an easy buy and better yet, we've got a great article all about custom flip flops.
8. Custom Tote Bags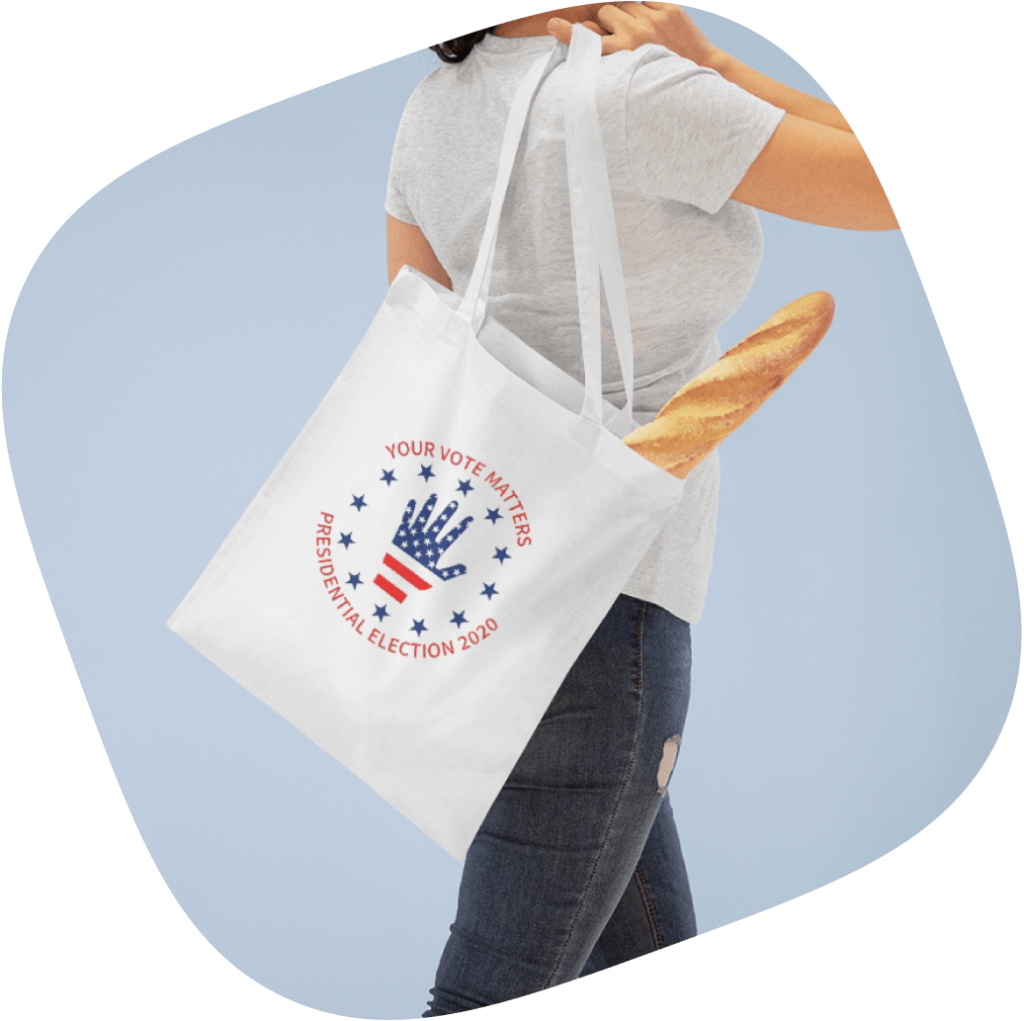 Everyone is going green and so is election campaign merchandise. This custom tote bag that doubles as a recyclable shopping bag, is bound to be a fast favorite. Customize them with messages for the 2020 election season and you've got yourself a winner. 
9. Custom Backpacks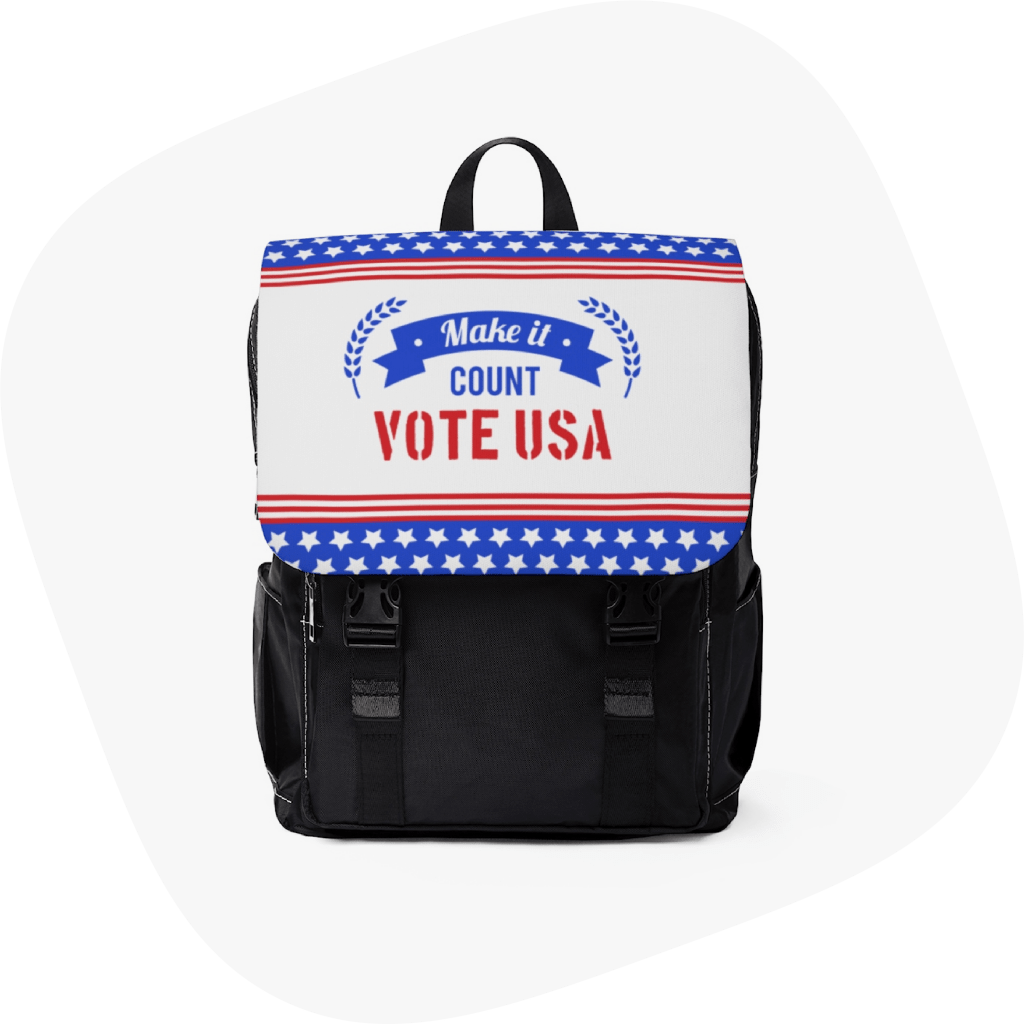 An everyday item in many people's lives, the backpack continues to be everyone's grab 'n' go item. Why not maximize its potential by adding it to your merch store? This customizable backpack is not just stylish, it also comes in a great size for all your customer's needs.
Don't Forget the Traditional MVPs ?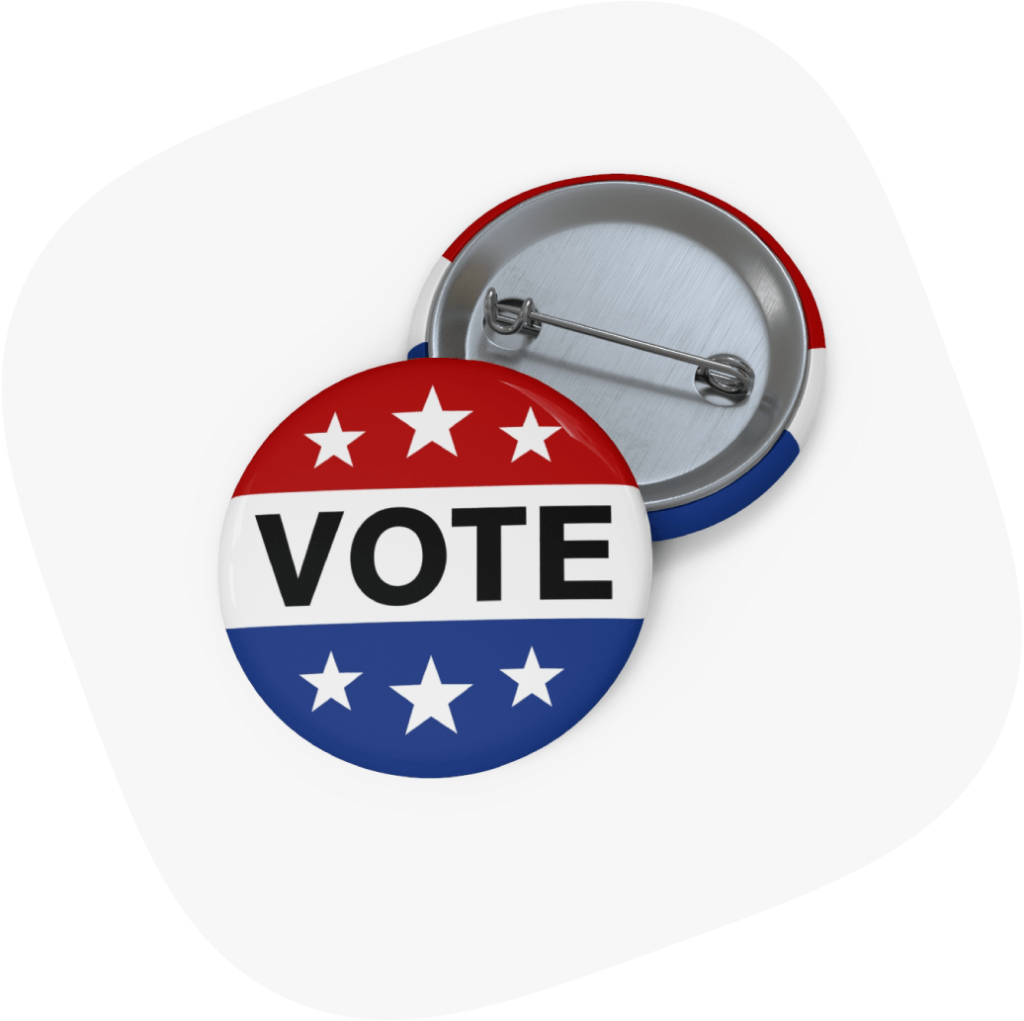 Custom Pin Buttons
Pin buttons are the election merchandise that started it all. They continue to sell consistently over the centuries. At this point, if you don't have pin buttons, is it even an election merchandise store? Find out the story behind the product here.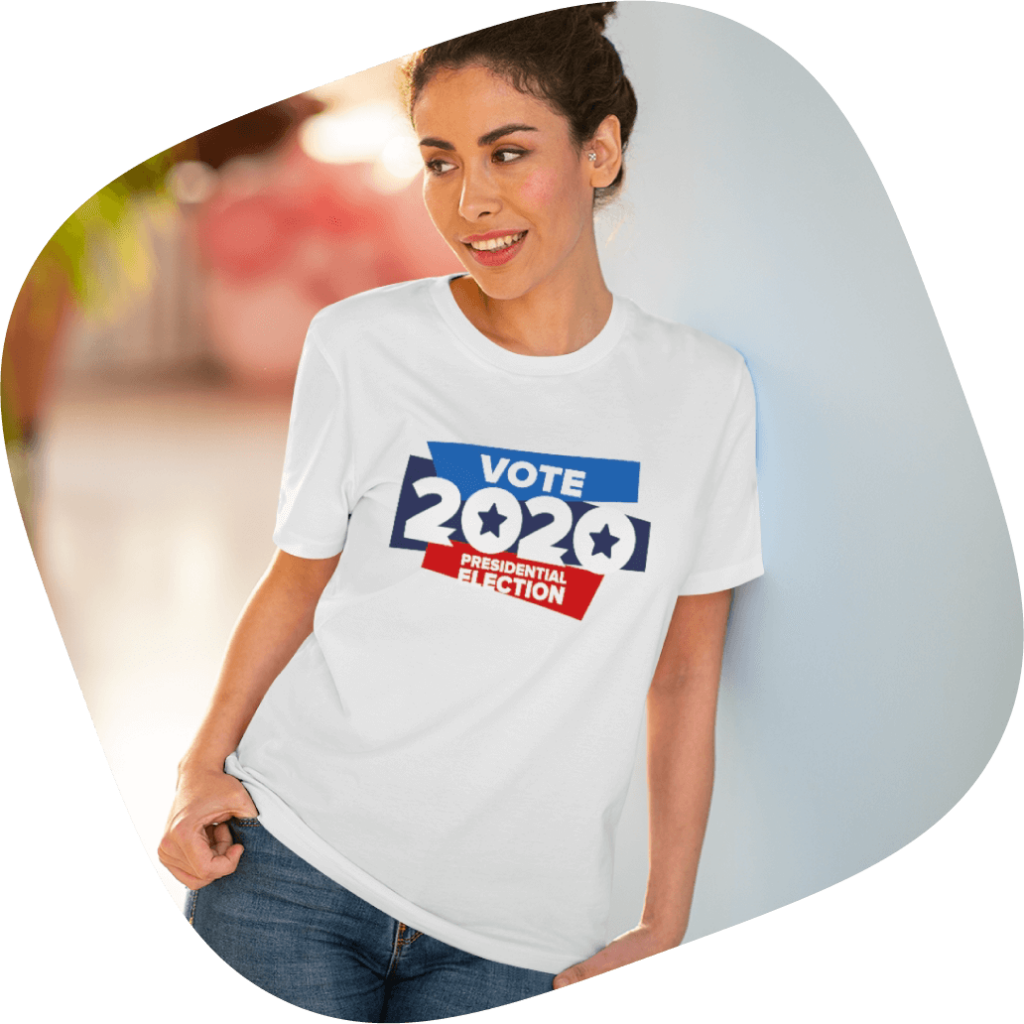 Custom T-Shirts
Custom T-shirts are a no-brainer for any merch store and that doesn't change for election season. You can never go wrong with a great t-shirt and a great campaign. Make sure you harness the sale potential of the t-shirt in the 2020 elections.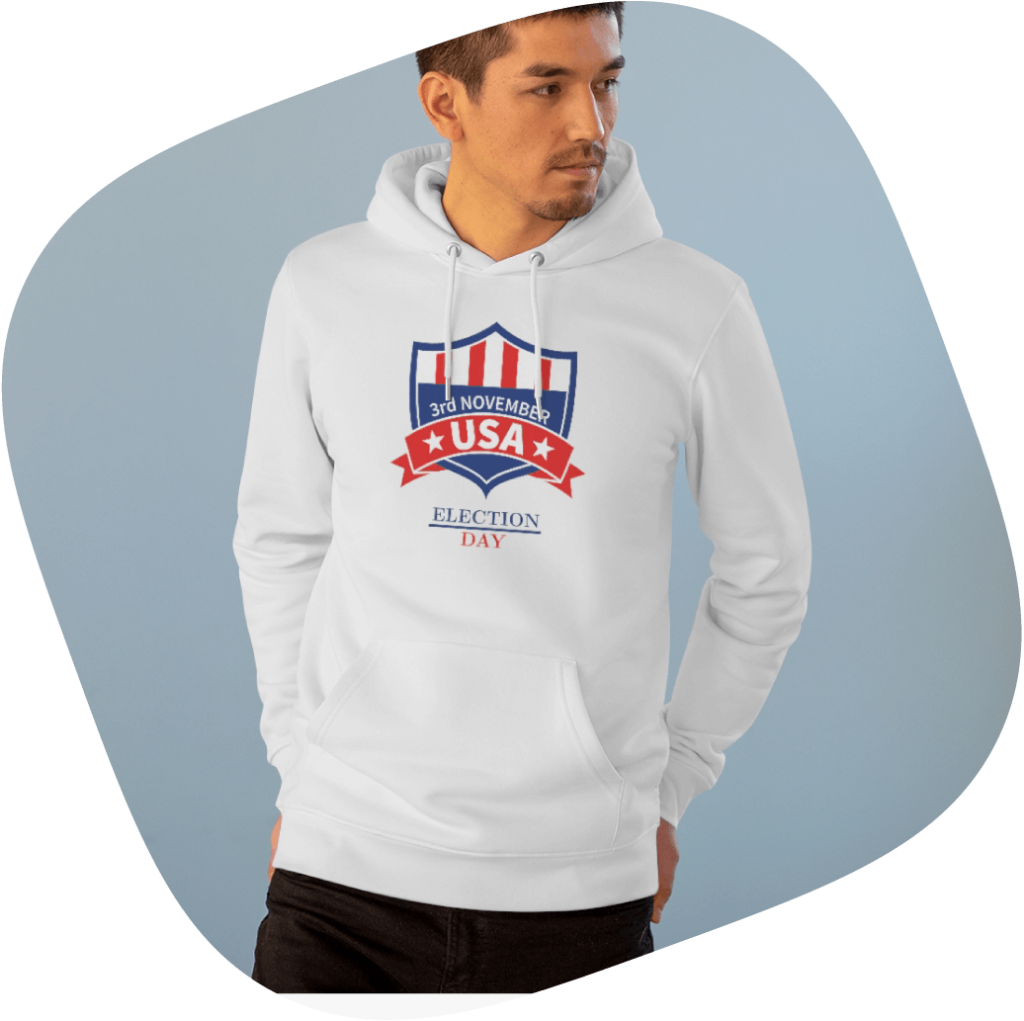 Custom Hoodies & Sweatshirts
We mentioned custom hoodie earlier as the first item people gravitate to when they want something warmer than a t-shirt. Sweatshirts are a close cousin that gets the same attention. Merge these two for a powerful election merch store.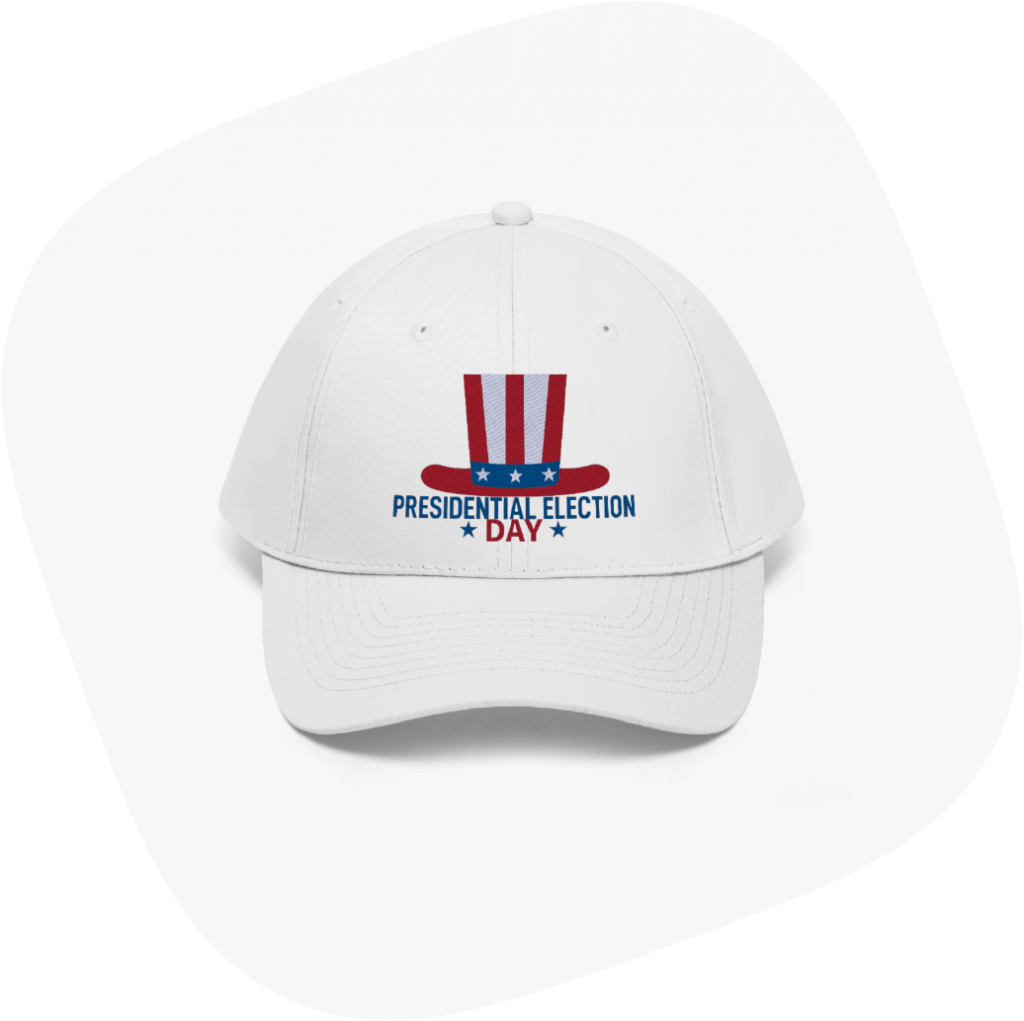 Custom Embroidered Hats
In the 2016 elections, the custom embroidery cap became the biggest seller as campaign merch. It is expected that the cap will continue it's winning streak this year. That's why you should definitely add them to your store.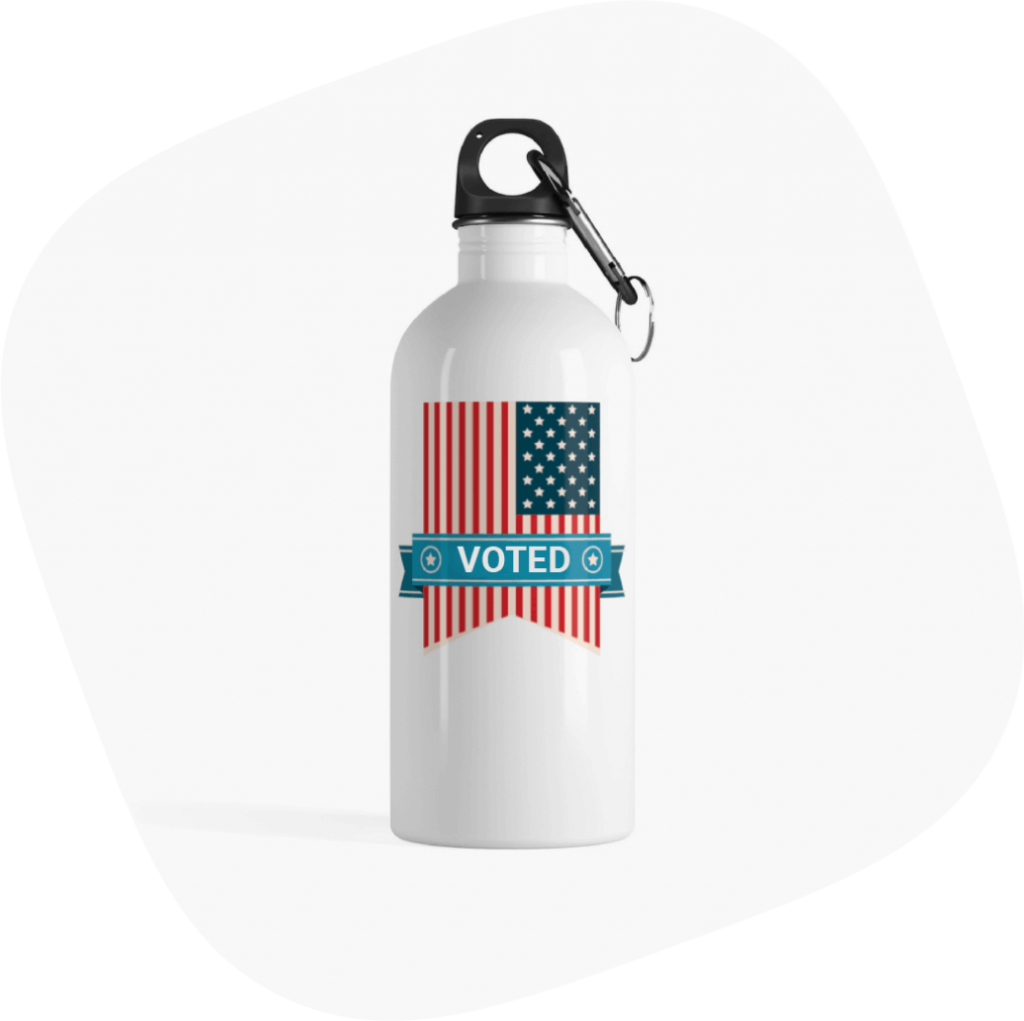 Custom Water Bottles
The custom water bottle has become a staple as a trendy item and we think this trend will continue into the 2020 election season. Add a carabiner and key chain ring for convenience and the water bottle is sure to keep its place in the hands of many.
Make it happen right now.
Share the article
Topics